Sunday-EXTRA
—————–
*Federal Bureaucrats Are Overpaid-
Shrinking Size of Gov't Is the Answer Says Administration:
President Trump
 has proposed a one-year pay freeze for federal bureaucrats, which has reinvigorated the debate over whether compensation levels for the civil service are too lavish.
The Washington Post opines this is nothing but "government bashing," but this chart from my former colleague Chris Edwards should be more than enough evidence to show that federal bureaucrats have a big advantage over workers in the economy's productive sector.
And there is plenty of additional evidence that federal employment is very attractive. For instance, it's just about impossible to get fired from a bureaucracy.
Though defenders of the civil service sometimes make the preposterous claim that nobody gets fired because bureaucrats are such good employees.
"Maybe we should ask veterans whether they think all federal bureaucrats do a good job? Or we can ask non-profit groups whether they think IRS bureaucrats are top-quality workers? Or ask anyone who has ever tried to navigate the federal government? asks writer Daniel Mitchell.
We also know that the counties where most federal bureaucrats reside are now the richest region of the entire nation. Coincidence?
*Bombshell Report-  
See How Many Google Employees Donated to Democrats:
Americans are rightly concerned that 
Big Tech
 companies in Silicon Valley have an outsized influence over the news and opinions we see on social media platforms and in 
Google
searches. The fact that most of these platforms originate in some of the most liberal strongholds in the country — Mountain View, San Francisco, and Menlo Park, California —  raises questions about whether they're either intentionally or subconsciously putting their oversized thumbs on the scales to promote points of view they agree with and hide views they find odious or dangerous.
A study released today from GovPredict shows that more than 90 percent of political donations by Alphabet employees went to Democrats. This news will only amplify fears that everything we read, see, and hear is being controlled by tech industry employees with a left-wing political bent.

*Assaults on ICE, Border Patrol surge as
illegal immigrants get more violent:
Assaults on
 ICE 
agents reached a decade high in 2017, and assaults on 
Border Patrol
 agents have also surged in recent years, according to new government numbers that seem to back up agents' claims that illegal immigrants are increasingly looking to fight rather than flee.
The new numbers, reported by Homeland Security's inspector general, could even be underselling the problem, investigators said, because the government doesn't do a good job of tracking incidents, and agents and officers don't always report them properly.
But the report does signal renewed danger particularly on the southwest border, where agents say a surge in illegal immigration in recent years generally correlates with growing violence.
Prosecutors, meanwhile, often refuse to bring charges or win cases against the perpetrators, the audit found.

*Spanish-language sample ballots now required in 32 more Florida counties: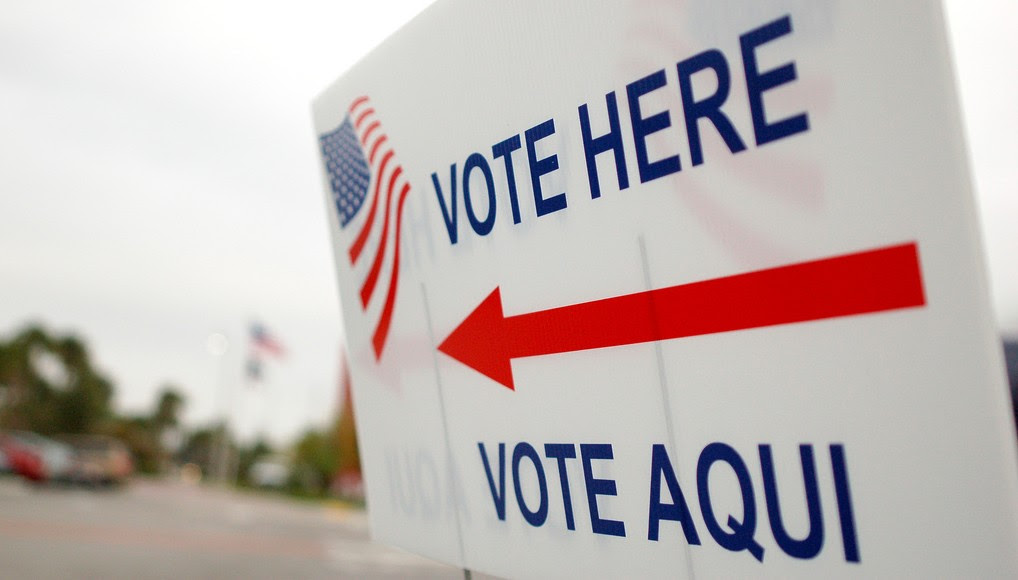 A federal judge has ordered 32 counties statewide to provide sample ballots in Spanish to accommodate thousands of Puerto Ricans who moved to Florida after 
Hurricane Maria
.
Federal Judge Mark Walker issued an order Friday, calling English-language ballots a detriment to voters who only speak Spanish.

*Paul Simon went to Brazilian
healer to decode his dreams:
Paul Simon
 is on a path of self-exploration. In a revealing interview about his retirement with 
NPR
, the musical icon revealed that he recently visited a healer to learn why he has such wild dreams.
"I have a long history, really going back to like when I'm four, of violence dreams," the 73-year-old songwriter shared. "Those dreams, they got so intense a few years ago that I took a trip down to Brazil to see this healer, John of God."
Simon, who is retiring from music, says he went to Brazil at the behest of friends.
As it turns out, John of God didn't quite deliver. Simon said his healing comes from Christian teachings, but it was not a religious event.
"He didn't really have anything that fixed it, if that's the right word," Simon said. "But I've been thinking about it more and more. Lately, and like in the last year or so, my dreams they are getting longer and more … they're sort of explosions of anger sometimes come out."
Simon feels he can sometimes gain control of his dreams, adding that the trip to South America didn't have a dramatic effect on him, but allowed him to think in a more spiritual way.

*Chicago Priests Arrested For Performing Oral Sex in Car
in Broad Daylight:
Two priests who serve in the 
Archdiocese of Chicago
 headed by 
Cardinal Blase Cupich
, a close ally of 
Pope Francis
, were arrested 
on Monday
 in Miami Beach and charged with 
Lewd and Lascivious
 behavior after pedestrians and the police observed the two priests performing oral sex in a parked car.
The sexual activity took place at around 3:00PM "in full view of the public passing by on Ocean Drive and the sidewalk," said the police, as reported by 4 CBS Miami. The police further noted that there is a children's playground near the intersection of 13th Street and Ocean Drive.
The two priests arrested and charged are Fr. Diego Berrio, 39, and Fr. Edwin Giraldo Cortez, 30.  Both priests reportedly are assigned to the Mission San Juan Diego parish in Arlington Heights, Illinois, which is under the jurisdiction of Cardinal Cupich. Also, Fr. Berrio  is listed as a tribunal judge with the Archdiocese.
*Melania refused to go on TV with Trump after 'Access Hollywood' tape-Woodward:
Melania Trump
 refused to appear alongside her husband on TV as part of his damage-control efforts after he was heard uttering crude comments about women in the infamous "Access Hollywood" tape, according to 
Bob Woodward
's new tell-all about the president.
"'Not doing that,' Melania said in her Slovenian accent, dismissively waving her hand," Woodward wrote in "Fear," according to an excerpt published by The Guardian.
"'No way. No, no, no,'" she added during Trump's campaign.

*THINK FREELY-READ EXAMINER:
Now YOU can invite your friends, family, and associates (if they've got the guts) by telling them to go to
www.LBNExaminer.com
*EXAMINER–READER QUESTION:
IS THIS THE BEGINNING OF THE END FOR ELON MUSK?
Two top 
Tesla 
executives just jumped ship, the company's share price is down 9 percent, and the CEO is busying himself smoking weed, doing podcasts and tossing accusations of pedophilia around.
You could say things aren't going so great for Tesla and Elon Musk these past few weeks. Is this the beginning of the end for Elon Musk?-
Send your reply to: LBNExaminer@TimeWire.net 
*EXAMINER-ENTERTAINMENT NEWS:
In the new 
Showtime
 series "Kidding," 
Jim Carrey
 plays a
Mister Rogers
-like children's-TV host in the midst of a personal breakdown.
*EXAMINER–MUSIC LINK:
*EXAMINER-SPOTLIGHT:
Patrick Kilpatrick, Acclaimed Writer & Action Movie Star, Gears Up for October Release- Volume 1 of his 2-Part Memoir
Writer & Hollywood Cinema Bad Guy, 
Patrick Kilpatrick
, will release brazen 2-volume memoir of his volatile, privileged upbringing, and 3 decades of working with Hollywood elite.
One of the finest screen and television character actors of his generation, Patrick Kilpatrick has played against a spectrum of Hollywood's leading action heroes including, Tom Cruise, Yun-Fat Chow, Arnold Schwarzenegger, James Caan, Bruce Willis, Steven Segal, Sean Connery, and Jean-Claude Van Damme, to name a few. He even waged war with the largest mammal on earth in FREE WILLY: THE RESCUE.
Continuing his strong foothold as a multifaceted Hollywood mainstay, Kilpatrick is set to release Book One – Upbringing of his two-volume memoir, DYING FOR LIVING: Sins & Confessions of a Hollywood Villain and Libertine Patriot onOct. 1, 2018.
It will be published worldwide on all platforms and top retail outlets by Boulevard Books.
"These are explosive memoirs that any Hollywood or movie aficionado must read," Kilpatrick offers. "Proceeds of sales go toward the continued care of veterans, America's true action A-list heroes."

*WHO READS LBN EXAMINER:
Model 
Emily Ratajkowsk
 along with 12 members of the 
White House
 staff, 3 
Nobel Prize
 winners, over 100
 Academy Award
 winners, 6 
U.S. Senators
, and over 300 
Grammy Award
 winners.
*EXAMINER-CHARITY SPOTLIGHT:
The Brent Shapiro Foundation's Summer Spectacular
On Friday, September 7, 2018, the annual Brent Shapiro Foundation for Drug Prevention Summer Spectacular was held at the Beverly Hilton Hotel in Beverly Hills, CA.
Robert and Linell Shapiro created the Brent Shapiro Foundation following their son Brent's death to honor his life and promote prevention and awareness of chemical dependence. The foundation's mission is to save lives through awareness and effective programs that incentivize kids to abstain from drugs and alcohol.
The inspired gala was hosted by Robert Shapiro (attorney) andMario Lopez (Extra!). The event featured a musical performance by David Lee Roth (Van Halen) and Cleto and the Cletones (house band from Jimmy Kimmel Live!). ActorJoe Manganiello, honored with the Spirit of Sobriety Award, was joined by his lovely wife Sofia Vergara.
Other guests included Kelly Dodd (The Real Housewives of Orange County), Maureen McCormick (The Brady Bunch),Courtney Mazza (Actress), Rick Hilton (businessman), Kathy Hilton (socialite), Khandi Alexander (Scandal), Ed Begley Jr.(Better Call Saul), Larry King (TV/radio host), Adrienne Maloof (The Real Housewives of Beverly Hills), Gloria Allred(attorney), Paul Nassif (Botched), Brooke Mueller (actress),John Savage (The Deer Hunter), Blanca Blanco (actress),Donna Mills (General Hospital), and many more.
  *EXAMINER–VIDEO LINK:
*EXAMINER–MEDIA INSIDER:
NFL ratings are facing yet another brutal blitz this fall — and few pundits are betting that they won't get sacked. With ratings having plunged 8 percent in 2016 and nearly 10 percent last year, experts say this season's ratings could fall even faster as the league continues to grapple with a slew of ugly controversies that have turned off viewers.
*EXAMINER- SITE OF THE DAY:
*EXAMINER–R.I.P.:
Christopher Kennedy Lawford
, the actor born into political and Hollywood nobility who turned his recovery from drug addiction into a career as a public health advocate and best-selling author, died 
on Tuesday
 in Vancouver, British Columbia. He was 63 and had homes in Los Angeles and Hawaii.
The cause was a heart attack, his family said. Mr. Lawford, whose mother was Patricia Kennedy, a sister of John F. Kennedy, and whose father was Peter Lawford, the British-born actor and member of the Rat Pack, began acting in the late 1980s and had parts in television programs like "Frasier" and "The O.C.," as well as in films including "Terminator 3."
*EXAMINER–COMMENTARY by Erin Biba:
Hurricanes are a lot less understood then you might think. While they occur everywhere around the globe, and though they happen with some regularity every year, scientists still aren't totally sure what drives them—our observational satellite records of these storms only go back to around the 1970s.
Understanding hurricanes, how they work, and what makes them go is still a very active area of research. They seem to be caused by a complex interaction between the ocean and the atmosphere. In order to form, they require a delicate balance of moisture, temperature, pressure and weather systems across almost an entire ocean. "They really are one of the more complicated phenomena because they bring together a lot of different process at once and they're all important," saysAllison Wing, a professor of Earth, Ocean and Atmospheric Science at the University of Florida.

*EXAMINER–COMMENTARY by Thomas L. Friedman:
I greatly enjoyed the movie "Crazy Rich Asians" because, beyond the many laugh lines, it reminded me of an important point: Rich Asia has gotten really rich — not because it doesn't have political, tribal, ethnic and religious differences like other regions, but because in more places on more days it learned to set those differences aside and focus on building the real foundations of sustainable wealth: education, trade, infrastructure, human capital and, in the most successful places, the rule of law. Most of Asia became prosperous not by discovering natural resources but by tapping its human resources — men and women — and giving them the tools to realize their potential.
It got me thinking that if someone were to do a similar movie about the Middle East it could be called "Crazy Poor Middle Easterners." Because, with a few exceptions, this region has never been a bigger mess, had more people fighting over who owns which olive tree, had more cities turned to rubble by rival sects and missed its potential so vastly.
The region of the world that should be naturally rich has made itself poor by repeatedly letting the past bury the future and the region that is naturally poor has made itself rich by letting the future bury the past.

*EXAMINER-A DIFFERENT VIEW:….
Winona Ryder by Michael Thompson
*EXAMINER–OVERHEARD:
After nearly 13 years of marriage, 
CNN
 commentator 
Van Jones
 and his wife, 
Jana Carter
, are splitting up. Carter filed for divorce 
Friday
 in 
LA County Court
, and the couple have been separated since May. The couple got married in 2005, the website reports. Jones, 49, and Carter share two young sons together.
LBN Examiner Edited By: Renee Preston