Sunday-Extra
———————————————-
*Climate Change's 'Point of
No Return' Is Now 2035:
A new study says that climate change could reach the "point of no return" in 2035. If governments around the world don't take decisive action to combat pollution and global emissions by then, it's "unlikely" that global warming will remain below 2 degrees Celsius in 2100, the goal set by the 
Paris Climate Agreement
, according to the study. Scientists in the Netherlands and the U.K. published their study in the 
European Geosciences Union
Journal Earth System Dynamics
.

"We show that there are strict deadlines for taking climate action," said 
Henk Dijkstra
, one of the study's authors. "We conclude that very little time is left before the Paris targets become infeasible even given drastic emission-reduction strategies."
*Poll: Facebook at Risk of Losing
32% of Conservative Users:
Facebook
 is at risk of losing 32% of its conservative users due to concerns the social media giant is censoring its content, a new national omnibus survey by 
McLaughlin & Associates
reveals.
Sponsored by the Media Research Center (MRC), the national survey of conservatives who are likely voters, conducted August 22-27, 2018, shows that 89.5% of conservatives have used Facebook at some point and that less than half (47.7%) are both using it and committed to continuing to do so:
Of conservatives who have used Facebook, 32.3% say they have either left (7.5%), or are considering leaving (24.8%), Facebook due to its censorship of conservative views.
What's more, nearly two-thirds (66.9%) of conservative likely voters have less trust in Facebook than they did a year ago. Likewise, nearly two-thirds (66.1%) do not trust Facebook to treat all political views equally and 64.6% believe sites like Facebook are intentionally censoring conservatives and conservative ideas

*Fewer Americans Drive Themselves
to Work, Average Round-trip
Commute 52 Minutes:
A new survey shows that fewer Americans today drive themselves to work than in 2007, and that the average round-trip work commute for Americans is 52.4 minutes, up from 48.1 minutes in 2007.
In the poll, Gallup asked, "How do you generally get to work — do you drive yourself, ride with someone else, walk, take mass transportation or something else?
From the Aug. 1-12 data, 77% said they drive themselves.  Back in August 2007 that number was 85%.
Today, 6% use mass transportation, which is up from 4% in 2007, according to Gallup. In addition, 3% now work from home (telecommute), which is up from 1% in 2007.

*MONSTER- 
Washington State 'Cat Serial Killer' Claims 13th Victim:
One suspect is believed to be behind the "horrific" killings of 13 cats in Washington state. The 13th cat was found deadThursday in Thurston County, near state capital Olympia. The brutal killings have seen one cat surgically slit and laid out in public for people to see—others have had their spines removed or were found dismembered. Most of the incidents have happened in August but the string of attacks is believed to have started in February of this year.
Kathy Harrigan's deaf, 20-year-old cat, Harley, was one of the victims of the killings—she told USA Today: "He didn't want to be indoors, so he lived in our yard. He was deaf and lacked muscle tone; disliked people but came to love my husband and myself, as we loved him. It is heartbreaking that he was killed and hurt in the way he was." A scalpel appears to have been used in the killings. A local animal sanctuary is offering a $36,000 reward to find the cat killer.

*WTF?!?-

Snapchat Map Showed 'Jewtropolis' Instead of New York City:
Snapchat's SnapMap
 feature appeared to label New York City as "Jewtropolis" on the social platform 
Thursday
 morning. The app's tech-support team told users on 
Twitter
 that it uses third-party mapping data that is "subject to vandalism." Snapchat uses data from a service called 
Mapbox
, whose other clients include 
Citibike
, 
Zillow
, 
Jump Bikes
, and 
StreetEasy
.
A similar incident occurred earlier this month, and a user calledMedwedianPresident was accused of changing the city's name then. The user's history shows they have a habit of changing street names to "Donald Trump Avenue," "Adolf Hitler Boulevard," and "Fuck Road."

*1 in 50 people finds love on an
airplane, study claims: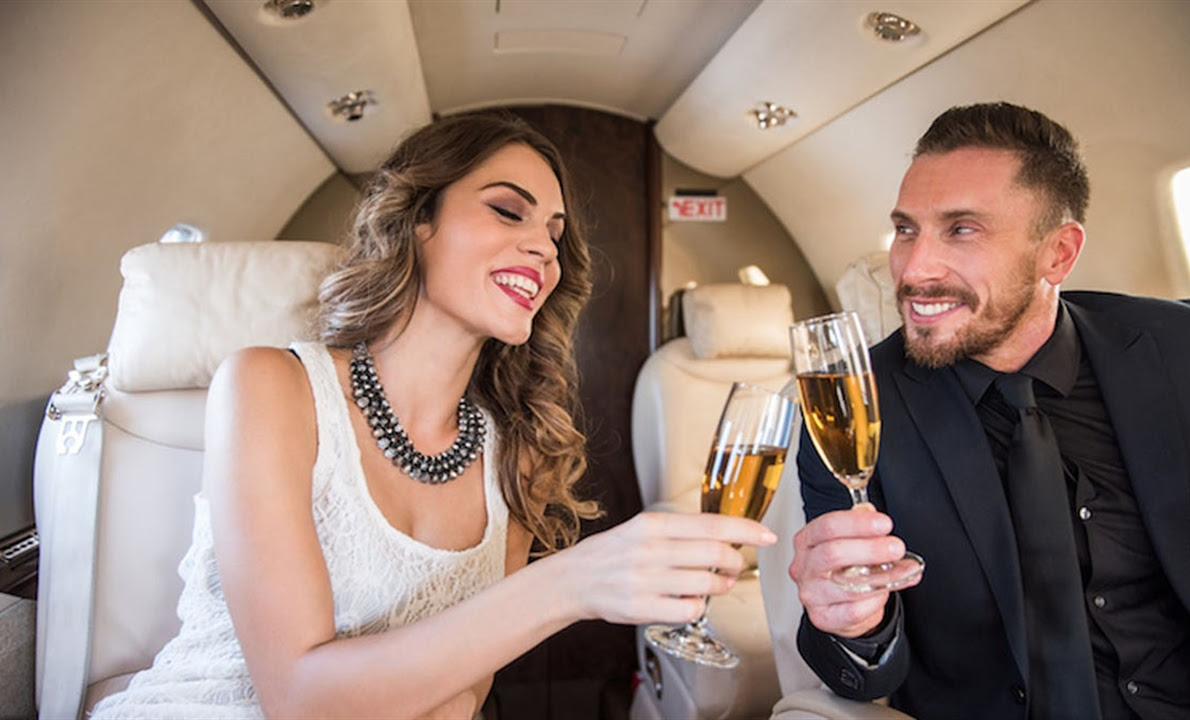 There can be few more irritating people than your fellow airplane passengers — but apparently there's still a chance you'll in love with them.
A new study from British bank HSBC suggests that 1 in 50 airplane passengers meet the love of their life on board an aircraft. The other 49, presumably, just annoy the heck out of each other.
The results came from interviews with 2,150 people from 141 countries in which participants were asked about the likelihood of meeting "the one" while cooped up in a metal tube 30,000 feet in the sky. Some 6,000 people from Hong Kong, theUnited Arab Emirates, the United States and the UK were additionally also quizzed on their flying habits.

*GET TURNED ON-READ LBN EXAMINER:
Did you know that this www.LBNExaminer.com is read daily by 12 members of the White House staff, 3 Nobel Prize winners, over 100 Academy Award winners, 6 U.S. Senators, and over 300 Grammy Award winners.

*EXAMINER-CHARITY SPOTLIGHT:
BRENT SHAPIRO FOUNDATION SUMMER SPECTACULAR TO HONOR JOE MANGANIELLO
*Annual Gala Focused on Drug Prevention to be Hosted byMario Lopez, Featuring Performances
by David Lee Roth and Jimmy Kimmel Live! House BandCleto and the Cletones*
Amid promising signs of decreased illegal drug use among teens*, The Brent Shapiro Foundation for Drug Prevention will hold its highly anticipated Summer Spectacular in Beverly Hills on Friday, September 7th.  The gala celebrates the 13th year of the foundation, which has raised over $3 million for drug awareness and prevention, focused on high-risk communities.
Hosted by Mario Lopez (Extra), and with musical performances by David Lee Roth (Van Halen) and Cleto and the Cletones (house band from Jimmy Kimmel Live!), this year's gala will bestow the foundation's Spirit of Sobriety Award upon Emmy-winning actor, producer and director Joe Manganiello.  Past recipients of the award include Rob Lowe, Jack Osbourne,Harry Hamlin, Christopher Lawford Kennedy, and Patrick J. Kennedy.
Tickets are $500 per person and can be purchased by emailingrs@brentshapiro.org or calling 310-550-7719.
Foundation creators Robert and Linell Shapiro will also present college scholarships to two members of its educational outreach program Brent's Club for successfully completing high school without failing a drug test.
Prominent entertainment industry leaders and celebrities will gather to recognize advances in the fight against addiction and rally around the growing movement to end the disease.  Past event attendees include Sharon Stone, Smokey Robinson,Kris Jenner, Caitlyn Jenner, Tracee Ellis Ross, Cheryl Burke, Maksim Chmerkovskiy and Dr. Drew Pinsky.  Past recipients of the Spirit of Sobriety award include Rob Lowe, Jack Osbourne, Harry Hamlin and Christopher Lawford Kennedy.
The Summer Spectacular gala raises money for the heart of the foundation, Brent's Club. Working in conjunction with The Boys & Girls Club of America, Brent's Club programs educate pre-teens and teens about the consequences of drug use and works to prevent the formation of dangerous habits, actively showing children how to lead drug-free lives.  Members participate in regular drug testing and as a free, rewards-based program, it sponsors community outings and once-in-a-lifetime activities, from NBA star basketball camps to celebrity meet-and-greets. Ultimately, a number of sober graduates are rewarded with college scholarships funded by the foundation. Launched in 2012, Brent's Club currently serves over 1,500 children through programs in Boyle Heights (sponsored by theL.A. Dodgers), Monterey Park, Malibu, Long Beach, the Bronx (sponsored by the New York Giants) and Chicago (sponsored by the Chicago White Sox and Chicago Bulls).
* Source: National Institute on Drug Abuse for Teens
About The Brent Shapiro Foundation for Drug Prevention
Robert and Linell Shapiro created the Brent Shapiro Foundation and Brent's Club following their son Brent's death to honor his life and promote prevention and awareness of chemical dependence. The foundation's mission is to save lives through awareness and effective programs that incentivize kids to abstain from drugs and alcohol. For more information on the foundation, visit www.brentshapiro.org.

*EXAMINER–INVESTIGATES:
Missing People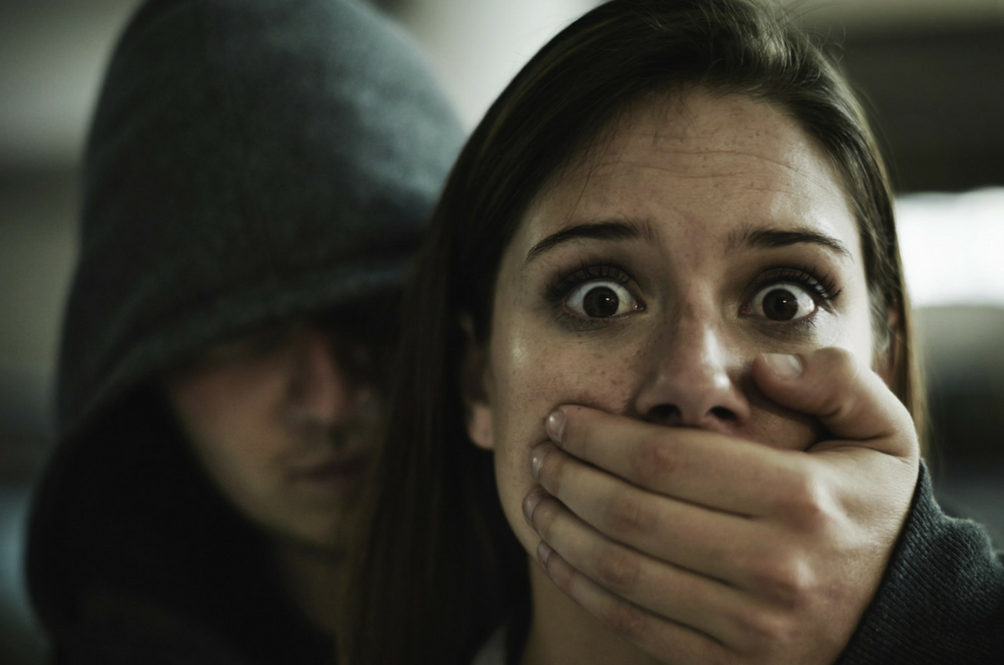 1. Every 40 seconds, a child goes missing in the U.S.
2. When a child goes missing, the first 3 hours are the most crucial in finding the child safely. Approximately 76.2% of abducted children who are murdered are dead within three hours of the abduction.
3. It can take over 2 hours to get information about a missing child from a panicked parent.
4. Every year, more than 800,000 children are missing in the United States.
5. A person can be declared dead in absentia or "legally dead" after 7 years of being listed as missing. This time can be reduced in certain cases, such as in mass disasters (e.g., Sept 11, 2001) or major battles.

*EXAMINER–INVESTIGATES:
Shakespeare's son, Hamnet, died in 1596. His daughterSusanna died in 1649. His younger daughter Judith had three children, but all died before their mother and without children. His granddaughter Elizabeth, daughter of Susanna, died childless in 1670, ending the William Shakespeare line.

*EXAMINER–MEMORY LANE:

Little Person Eddie Gaedel Has Major League Debut (1951)
At 43 inches (1.1 m) tall, Gaedel became the shortest player in the history of Major League Baseball when he made a single plate appearance for the St. Louis Browns in 1951. He arrived on the field inside a replica cake honoring the American League's 50th anniversary, amusing the crowd by popping out of it. No one suspected his true reason for being there. Browns owner Bill Veeck—a showman fond of publicity stunts—had put Gaedel on the roster.

*MY EXAMINER REVIEW:
"I love your new Examiner format and find myself challenged by the hard hitting style! I have already shared several of your stories with my astonished friends and family." —- Sally K., an LBN Examiner reader from Austin, Texas.

*EXAMINER–VIDEO LINK:
*EXAMINER-ENTERTAINMENT NEWS:
Tim Conway has lost the ability to speak
after dementia diagnosis.
Tim Conway's health continues to decline following his dementia diagnosis.
Attorney Michael Harris was appointed this week to represent Conway, 84, as his daughter Kelly and wife Charlene battle over control of his health care, according to court documents.
Harris says he went to visit Conway on August 28, where he found Conway "unable to communicate" and "showed no ability or willingness to talk" because he's suffering from "fluid on the brain."
Harris added that Conway did not seem to comprehend the nature of the conservatorship but said Charlene was "obviously devoted" to her husband amid her battle with Kelly, who is seeking a temporary restraining order to stop Charlene from moving her father to another facility.

*EXAMINER–INVESTIGATES:
When scientists studied the brains of Buddhist monks, they found that meditation actually changed the monks' brainwaves in a way that increased feelings of happiness and resiliency.

         *EXAMINER–COMMENTARY by Bret Stephens:  
Tens of millions of Americans also strain to keep faith with America when opinions that until recently were commonplace, traditional or innocuous are now denounced as racist, sexist, micro-aggressive and attach-your-prefix-phobic.

  *EXAMINER-COMMENTARY by Adam Grant:  
If you want to be great at something, learn from the best. What could be better than studying physics under Albert Einstein?
A lot, it turns out. Three years after publishing his first landmark paper on relativity, Einstein taught his debut course at theUniversity of Bern. He wasn't able to attract much interest in the esoteric subject of thermodynamics: Just three students signed up, and they were all friends of his. The next semester he had to cancel the class after only one student enrolled.
A few years later, when Einstein pursued a position at theSwiss Federal Institute of Technology in Zurich, the president raised concerns about his lackluster teaching skills. Einstein eventually got the job after a friend vouched for him, but the friend admitted, "He is not a fine talker." As his biographer Walter Isaacson summarized, "Einstein was never an inspired teacher, and his lectures tended to be regarded as disorganized."
Although it's often said that those who can't do teach, the reality is that the best doers are often the worst teachers.
Two decades ago, I arrived at Harvard as an undergraduate excited to soak up the brilliance of professors who had wonNobels and Pulitzers. But by the end of the first month of my freshman year, it was clear that these world-class experts were my worst teachers. My distinguished art history professor raved about Michelangelo's pietra serena molding but didn't articulate why it was significant. My renowned astrophysics professor taught us how the universe seemed to be expanding, but never bothered to explain.


                 *EXAMINER- A DIFFERENT VIEW:….
Model Emily Ratajkowski
*EXAMINER–OVERHEARD:
*** Before her death, director Nora Ephron wanted Tom Hanks to run for president, according to Arianna Huffington. "I remember, shortly before she died, having dinner with Nora Ephron, and she said, 'Politics is about casting,'" Huffington recalls to Jordan Roth in new online monthly, Warmly Jordan. "Literally, she was going around asking who Democrats should nominate, who Democrats should cast . . . she thought Democrats should cast Tom Hanks."
Ephron died in 2012 — but Huffington still endorses the idea: "I think he would be fantastic, because you're not casting an empty shell, you see?" Michael Moore has also supported the idea, but Hanks himself has said: "Just because I'm an actor, I can give a good speech, I agree with that. But the concept of actually voting for someone just because they can do that?"
*** Folk rock icon Neil Young and actress Daryl Hannahquietly tied the knot over the weekend, their friends said on social media. The singer, 72, and actress, 57, have been dating since 2014. "Congratulations to Daryl Hannah and Neil Young on their wedding today," guitarist Mark Miller wrote onFacebook. "May they have a long and happy relationship."

LBN Examiner Edited By: Renee Preston