*WEEK ONE- FBS College Football Attendance Nearly 4 Times NFL's:
The number of fans who attended games featuring 
NCAA Football Bowl Subdivision (FBS)
 teams this weekend was nearly 4 times the number attending 
NFL
 games.

The total number of attending FBS college games, according to attendance numbers published by
 ESPN
, was 3,513,235. The total number attending NFL games was 931,721.

That means there were 3.77 times as many fans–in the stands–personally watching FBS college games this weekend than there were fans in the stands watching NFL games.
*Illegal immigrants cited in theft of 39 million Social Security numbers: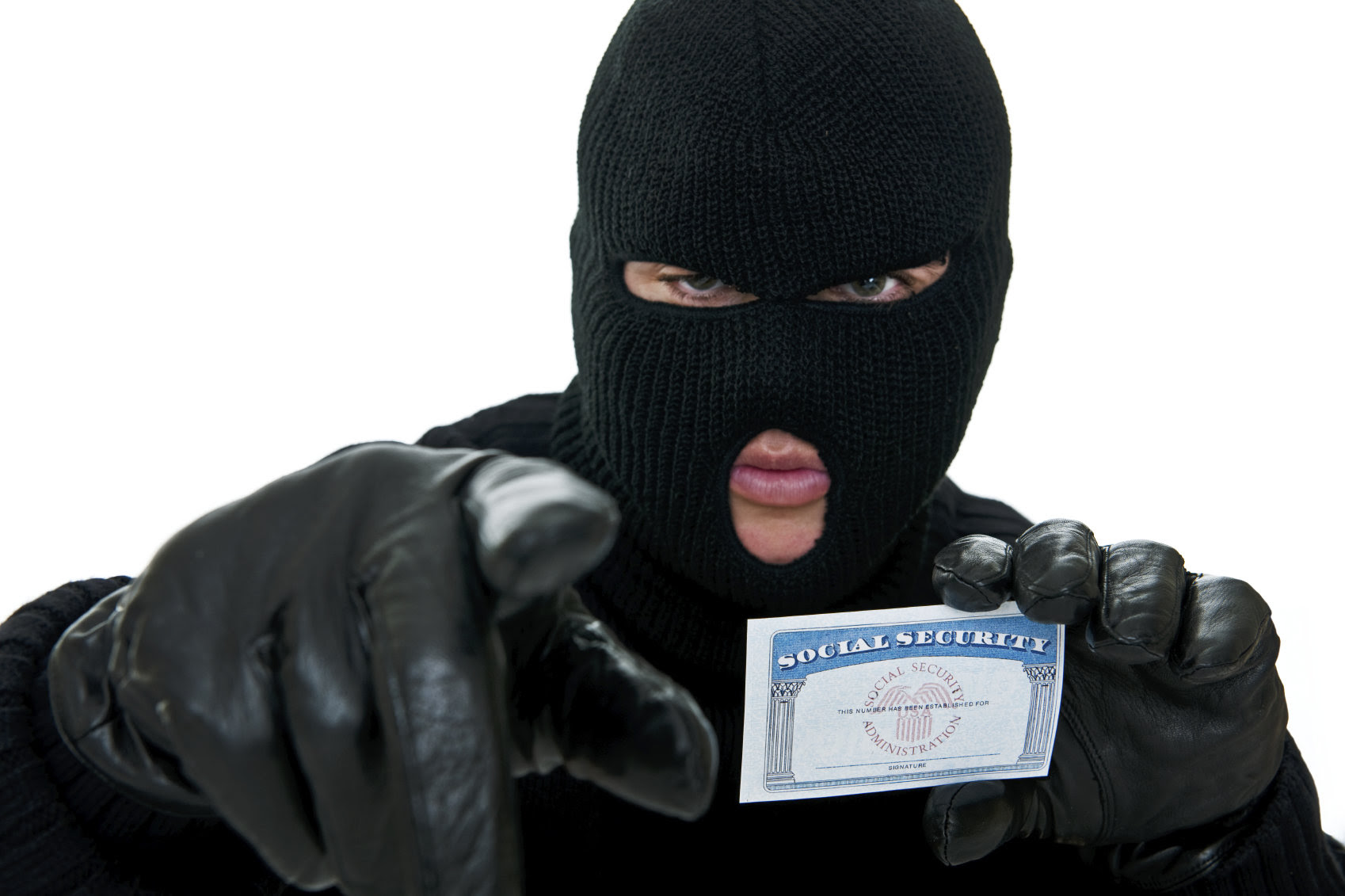 Nearly 40 million 
Social Security
 numbers have been stolen and used by illegal immigrants and others to get work, according to agency records obtained by an immigration reform group.
The Immigration Reform Law Institute said that from 2012 to 2016 there were "39 million instances where names and Social Security numbers on W-2 tax forms did not match the corresponding Social Security records."
The group said that there is a "thriving black market" used by illegal immigrants to get Social Security numbers needed to get a job.
Their report draws attention to a move by former President Barack Obama to stop sending so-called "no match" letters to employers notifying them that numbers used by employees on the wage forms do not match their identity.

*Catholic Business Group to Withhold $820,000 Annual Tithe to Vatican:
A prominent Catholic business organization, 
Legatus
, has announced that it is withholding its annual tithe to the 
Vatican
 — estimated at $820,000 — because of the recent revelations about sexual abuse (and cover-up) by some Catholic bishops and because of concerns about how the funds donated to the
Holy See
 are being allocated.
Legatus, which boasts a membership of more than 5,000 Catholic business leaders, was founded by Tom Monaghan, the founder of Domino's Pizza.
In a Sept. 6 letter to Legatus members, Legatus Chairman and CEO Tom Monaghan says, "Events over the past few weeks have prompted many members to contact the national office and members of the Board of Governors regarding the current crisis in the Church."

*Most Doctors Are Ill-Equipped to Deal With the Opioid Epidemic. Few Medical Schools Teach Addiction:
According to the 
Centers for Disease Control and Prevention
, addiction — whether to tobacco, alcohol or other drugs — is a disease that contributes to 632,000 deaths in the United States annually.
But comprehensive addiction training is rare in American medical education. A report by the National Center on Addiction and Substance Abuse at Columbia University called out "the failure of the medical profession at every level — in medical school, residency training, continuing education and in practice" to adequately address addiction.
Dr. Timothy Brennan, who directs an addiction medicine fellowship at Mount Sinai Health System, said that combating the crisis with this provider work force is "like trying to fight World War II with only the Coast Guard."
Now, a decade-long push by doctors, medical students and patients to legitimize addiction medicine is resulting in blips of change around the country. A handful of students has begun to specialize in the nascent field, which concentrates on prevention and treatment of addictions and the effect of addictive substances on other medical conditions.
In June, the House of Representatives authorized a bill to reimburse education costs for providers who work in areas particularly afflicted by addiction.

*THINK FREELY- READ LBN EXAMINER:
Now YOU can invite your friends, family, and associates (if they've got the guts) by telling them to go to
www.LBNExaminer.com
*EXAMINER-INVESTIGATES:
Heroin is one of the most potent and deadly illicit substances in the world. As the opioid epidemic wages on, we see more people succumb to heroin's wrath every day. It seems that all eyes have been on this powerful drug lately. Despite all of the attention it may be getting, there still may be more about this drug that you may not know.
1. HEROIN USED TO BE LEGAL
In the late 1800s and early 1900s, heroin was legal!
2. HEROIN ONCE WAS USED AS MEDICATION
Heroin was legal and also sold over the counter! There was once a time that heroin was sold as a "safe, alternative pain relieving" medication. It was marketed as a "less addictive" alternative to morphine.
3. IT COMES FROM THE POPPY PLANT
As the poppy petals fall away, an egg-shaped seedpod in the middle of the flower is exposed. It is from here a thick sap is excreted, which is opium in the purest form.
4. WHILE WITHDRAWALS ARE UNCOMFORTABLE, THEY'RE NOT DEADLY
The addict may begin to feel withdrawal symptoms as soon as six hours after the last dose is administered. While these withdrawal symptoms can be intense, heroin withdrawals, themselves, are actually not life-threatening.
5. HEROIN COMES IN THREE DIFFERENT COLORS
Heroin has several different faces. Heroin is almost always in powder form, but the hue of this powder comes in a variety of colors. White and brown heroin powder is the most common types of heroin. Heroin also comes in a sticky form that is black in color known as "black tar heroin." The color of the drug is usually a telltale sign from which region it has originated. White heroin powder typically comes from Asia, Colombian and Afghan heroin is usually brown in color, and black tar is usually sourced from Mexico.
6. MANY DIFFERENT PHRASES COME FROM HEROIN WITHDRAWAL SYMPTOMS
The phrase "kicking the habit" is derived as a result of the twitching legs heroin users experience during withdrawal. Also, the phrase "going cold turkey" comes from heroin users experiencing goosebumps from the severe cold flashes they may experience from heroin withdrawal.
7. MOST OF THE HEROIN SUPPLY ORIGINATES FROM AFGHANISTAN
It was estimated that approximately 93 percent of the world's opium supply originated from Afghanistan in the mid-2000s.
8. 9.2 MILLION PEOPLE ABUSE HEROIN WORLDWIDE
Heroin remains a severe issue for the United States thanks to the current opioid epidemic. It is also a worldwide issue affecting approximately 9.2 million people total.
9. THE CREATOR OF HEROIN DIED A HEROIN ADDICT
The German chemist responsible for the creation of heroin was named Heinrich Dreser. Working for the Bayer Company, Dreser was determined to create a product that would be highly marketable and make him a fortune. Ultimately, Heinrich Dreser would ironically die at the age of 64 as a heroin addict, himself.
10. HEROIN HAS BEEN BANNED IN THE UNITED STATES SINCE 1924
In 1924, The Heroin Act was signed into legislation, which declared heroin a dangerous substance and made the act of owning or manufacturing the drug illegal, which it has remained for nearly 100 years.

*WHO READS LBN EXAMINER?
Actor 
Nathan Lane
 along with 12 members of the 
White House
 staff, 3 
Nobel Prize
 winners, over 100 
Academy Award
 winners, 6 
U.S. Senators
, and over 300 G
rammy Award 
winners.
*EXAMINER–INVESTIGATES:
The average human produces 25,000 quarts of saliva in a lifetime, enough to fill two swimming pools.
*EXAMINER–VIDEO LINK:
*EXAMINER–INVESTIGATES:
John Lennon was dyslexic and legally blind.
*EXAMINER–COMMENTARY by Andrew Ross Sorkin: 
This week is the 10th anniversary of the inflection point of the financial crisis: the collapse of
 Lehman Brothers
, the biggest bankruptcy in history. To some, it feels like a long time ago.
Yet, its effects still echo in the way we live today — in the attitudes that pervade our economy, our culture and our politics. It is hardly a stretch to suggest that President Trump's election was a direct result of the financial crisis.
The crisis was a moment that cleaved our country. It broke a social contract between the plutocrats and everyone else. But it also broke a sense of trust, not just in financial institutions and the government that oversaw them, but in the very idea of experts and expertise. The past 10 years have seen an open revolt against the intelligentsia.
Mistrust led to new political movements: the Tea Party for those who didn't trust the government and Occupy Wall Streetfor those who didn't trust big business. These moved Democrats and Republicans away from each other in fundamental ways, and populist attitudes on both ends of the spectrum found champions in the 2016 presidential race in Senator Bernie Sanders and Donald J. Trump.

*EXAMINER–COMMENTARY by Bret Stephens:
My pitch is simple: The next time you meet a candidate asking for your money, start the conversation with two questions.
First: "When did you last change your mind on a significant political, economic or social issue, and why?"
Second (if the candidate is already in politics): "When did you vote with the other side?"

*EXAMINER–A DIFFERENT VIEW:….
Helmut Newton —
A Scene from Pina Bausch's Ballet, Wuppertal — 1983
LBN

 Examiner Edited By: Renee Preston