Sunday-EXTRA
—————————–
*FECESBOOK-
'Snapcrap' App Asks
San Francisco Locals to
Document Poop on Streets:
A San Francisco resident has come up with a novel way of helping clean up the city's increasingly repulsive epidemic—the
Snapcrap
 app is inviting residents to take pictures of human poop in the streets and request an urgent cleaning to municipal officials. 
Sean Miller
, 24, developed and released the app that bills itself as "the fastest way to request street cleaning in S.F." "It's kind of funny, obviously," Miller told 
The Sacramento Bee
. "But it's also a health crisis, and it's disgusting seeing that stuff."

Users are asked to snap a quick picture of poop they spot on the streets and then submit the photo to a local government helpline with a pre-written message requesting a clean-up. Mayor 
London Breed
 previously said a dedicated "
Poop Patrol
" is being set up in order to handle the roughly 65 calls a day reporting unwanted poo.
*NEVER-ENDING DEBT!
In 2018: Debt Up $1,271,158,167,127;
Feds Borrowed $8,172 Per Every
American With a Job:
The federal debt increased by $1,271,158,167,126.72 in fiscal 2018, according to data released today by the 
Treasury
.
The total federal debt started the fiscal year at $20,244,900,016,053.51 according to the Treasury, and finished the fiscal year at $21,516,058,183,180.23.
The federal fiscal year runs from October 1 through September 30.
The $1,271,158,167,126.72 in debt accumulated in fiscal 2018 made fiscal 2018 the eighth fiscal year in the last eleven in which the debt increased by at least one trillion dollars.
The $1,271,158,167,126.72 increase in the federal debt was also the sixth largest fiscal-year debt increase in the history of the United States.

*Major League Baseball strikes out
with fan attendance, again:
Major League Baseball
 attendance dropped 4 per cent this year, continuing a steady decline for "America's Pastime." It's the lowest league-wide attendance since 2003 and the largest single-season drop in a decade.
What does that mean for a team's bottom line? Bloomberg Newscrunched some numbers to get a better understanding. While some clubs saw a jump in attendance, 17 of the 30 franchises sold fewer tickets than they did last year. Using average ticket prices from Team Marketing Report, that comes to about US$93.7 million in lost ticket revenue in 2018.
Teams with the largest drops include the Miami Marlins (down US$24.5 million) and the Toronto Blue Jays (down US$22.9 million). (The Marlins recently changed the way they report attendance, which could account for part of the decline.) The defending-championHouston Astros were a big winner, with a projected US$23.2 million boost in sales.
*A staggering number of troops are fat
and tired, report says:
A 2018 
RAND
 report on health promotion and disease prevention has painted a grim picture of the military's physical fitness and sleep standards.
The study, featuring roughly 18,000 randomly selected participants across each of the service branches, showed that almost 66 percent of service members are considered to be either overweight or obese, based on the military's use of body mass index as a measuring standard.
While the number of overweight service members is a cause for concern, it correlates with the obesity epidemic plaguing the United States, where, as of 2015, one in three young adults are considered too fat to enlist, creating a difficult environment for recruiters to find suitable candidates for military service.
Broken down by service, the 2018 report lists the Army as the branch accounting for the highest percentage of overweight troops, with 69.4 percent of soldiers falling under this category.
The Army was followed by the Coast Guard (67.8 percent), Navy(64.6 percent), Air Force (63.1 percent) and Marine Corps (60.9 percent).
Another glaring area of concern highlighted in the study was the inability of service members to get adequate sleep.
Nearly 9 percent of military personnel reported taking sleeping medications either "daily" or "almost daily."

*1-in-3 pass 'US Citizenship test,'
just 19% for Americans 45 and younger:
Just a third of Americans can pass a multiple choice "
U.S. Citizenship Test
," fumbling over such simple questions as the cause of the 
Cold War
 or naming just one thing 
Benjamin Franklin
 is famous for.
And of Americans 45 and younger, the passing rate is a tiny 19 percent, according to a survey done for the Woodrow Wilson National Fellowship Foundation.
Worse: The actual test only requires that 60 percent of the answers be correct. In the survey, just 36 percent passed.
Among the embarrassing errors uncovered in the survey of questions taken from the U.S. Citizenship Test and conducted by Lincoln Park Strategies:
•    72 percent of respondents either incorrectly identified or were unsure of which states were part of the 13 original states.
•    24 percent could correctly identify one thing Benjamin Franklin was famous for, with 37 percent believing he invented the light bulb.
•    12 percent incorrectly thought WWII General Dwight Eisenhowerled troops in the Civil War.
•    2 percent said the Cold War was caused by climate change.

*EXPAND YOUR IMAGINATION–READ EXAMINER:
Now YOU can invite your friends, family, and associates (if they've got the guts) by telling them to go to 
www.LBNExaminer.com
*EXAMINER-INVESTIGATES:
91 Percent of Apple Contributions Went to Democrats
According to a new 
GovPredict
 study released Thursday, 
Apple
employees heavily favored Democrats in their contributions for local, state, and federal elections. In all, 91 percent of their political giving went to Democrats, with only 9 percent going to Republicans between 2004 and 2018.
Since 2004, 95.5 percent of contributions by Apple employees to local political action committees (PACs) went to Democrats and only 4.5 percent went to Republicans. Since 2010, 91 percent of Apple employee contributions to state PACs went to Democrats.
Since 2014, 100 percent of Apple employee gifts to partisan 527 organizations went to Democrats. Since 2004, 90.5 percent of Apple employee contributions to federal PACs went to Democrats.

*EXAMINER–INVESTIGATES:
Catfish have over 27,000 taste buds. Humans have around 7,000.
*EXAMINER-VIDEO CLIP:
*EXAMINER-HEALTH STUDY:
Cervical Cancer Could Be Wiped Out in Australia in 20 Years
Cervical cancer could be effectively eliminated in Australia in the next two decades due to an aggressive screening and vaccination program, according to a report published Wednesday in 
The Lancet Public Health
. In a summary of the Lancet's findings, The 
New York Times
reports that by 2028, less than 4 in 100,000 Australian woman are expected to contract cervical cancer; by 2066, rates could be as low as one woman per year.
The Times notes that this success is largely due to a country-wide vaccination campaign for young children, in which all three doses of the HPV vaccine were provided without cost. That campaign alone reduced the incidence of the HPV strains most likely to cause cervical cancer by 77 percent, according to the Cancer Council Australia. That program was complemented by screening programs for older women, to help them catch the disease before it worsened.
The Times notes that other countries have failed to follow Australia's lead—the HPV vaccination rate in Japan is all but zero; in the U.S., it's 49 percent, in part due to anti-vaccination campaigns that have attempted to link vaccines with autism. "Australia is on track to become the first country to eliminate cervical cancer," one cancer epidemiologist told the Times. "I think this shows the way forward for other countries."

*EXAMINER-SPOTLIGHT:
Dr. Srini Pillay, Acclaimed Author & Neuroscientist, Signs With LinkedIn— Exclusive Video Series on Workplace Depression
"Depression has the curious ability to drain the color out of life, turning even the most mundane tasks into challenges. While no amount of grit can make this condition disappear, there are simple strategies that you can employ to make it through the bad days—and even improve your well-being and productivity in the process," instructs 
Dr. Srini Pillay. 
Within the scope of his LinkedIn learning course, Dr. Pillay, who also serves as a certified master executive coach and part-time assistant professor of psychiatry at Harvard Medical School, will share practical techniques that can help individuals dealing with depression approach their work more effectively and reach out for the support they need.
"All of us have our off days at work. That's not unusual," says Dr. Pillay. "But sometimes, these off days can add up, and you start to feel sad, angry, distracted, or slowed down. How do you know when you are just having a bad day, compared to having a depression that needs clinical attention? That's an important question I'd like to address."
"I want to share the most recent research on depression, so that you can apply it to your everyday life," Pillay continues.
Managing Depression in the Workplace Goals:
1. Interact with colleagues
2. Broach the subject of depression with co-workers
3. Manage your mood, as well as lead others when they are depressed
4. Manage fatigue
5.  Learn how to deal with your depression
6. Maximize workplace productivity

*WHO READS EXAMINER?:
Artist
 David Hockney
 along with 12 members of the 
White House
staff, 3 
Nobel Prize
 winners, over 100 
Academy Award
 winners, 6
U.S. Senators
, and over 300 
Grammy Award
 winners.
 *EXAMINER–VIDEO LINK:
*EXAMINER–COMMENTARY by David Brooks:
Over the past few years, hundreds of organizations and thousands of people (myself included) have mobilized to reduce political polarization, encourage civil dialogue and heal national divisions.
The first test case for our movement was the Kavanaugh hearings. It's clear that at least so far our work is a complete failure. Sixty-nine percent of Americans in one poll called the hearings a "national disgrace," and the only shocking thing is that there are 31 percent who don't agree.
What we saw in these hearings was the unvarnished tribalization of national life. At the heart of the hearings were two dueling narratives, one from Christine Blasey Ford and one from Brett Kavanaugh. These narratives were about what did or did not happen at a party 36 years ago. There was nothing particularly ideological about the narratives, nothing that touched on capitalism, immigration or any of the other great disputes of national life.
And yet reactions to the narratives have been determined almost entirely by partisan affiliation. Among the commentators I've seen and read, those who support Democrats embrace Blasey's narrative and dismissed Kavanaugh's. Those who support Republicans side with Kavanaugh's narrative and see holes in Ford's. I can think of few exceptions.
*EXAMINER–COMMENTARY by Austin Frakt:
An ambulance ride of just a few miles can cost thousands of dollars, and a lot of it may not be covered by insurance. With ride-hailing services like 
Uber
 or 
Lyft
 far cheaper and now available within minutes in many areas, would using one instead be a good idea?
Perhaps surprisingly, the answer in many cases is yes.
The high cost of an ambulance isn't really for the ride. It comes with emergency medical staff and equipment, and those can be very important, of course, even lifesaving.
But they are not things you always need, although you (and your insurer) pay for them with every trip.

*EXAMINER-A DIFFERENT VIEW:….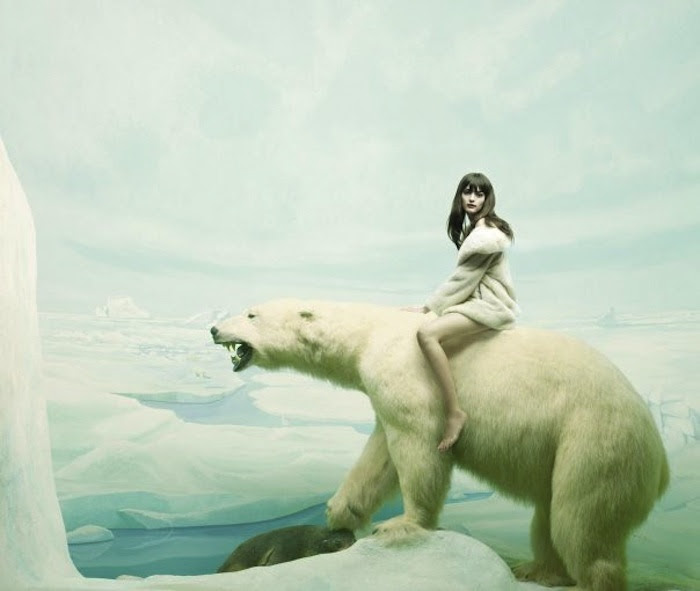 *EXAMINER–OVERHEARD:  
***
Sen. Cory Booker
, on the shortlist of Democrats who might challenge President 
Trump
 in 2020, is trying to keep his relationship with 
Chanda Gibson
, executive director of the 
Council of Urban Professionals
, a secret, my source says. Gibson, a single mother of two boys, has known Booker since she worked on his 2002 campaign for mayor of Newark, NJ. Although the source said, "He's been dating her on and off for years . . . No one could understand why he told her their relationship is secret," the exact nature of their personal relationship is unclear.
*** A feature-length project about the life and career of legendary comic George Carlin is in the works with the Oscar-nominated "Moneyball" screenwriter Stan Chervin. Gail Berman and Joe Earley's the Jackal Group have secured the comic's life rights, and tapped Chervin as both writer and producer. Bruce Kaufman and his banner Wood Hollow Pictures and Jerry Hamza, the executor of Carlin's estate and his former manager, will also produce.

LBN Examiner Edited By: Renee Preston
LBN Examiner Disclaimer: 1.) The LBN Examiner accepts no liability for the content of this email, or for the consequences of any actions taken on the basis of the information provided. The LBN Examiner is not associated with any commercial or political organization and is transmitted via the web for the sole benefit of its subscribers. 2.) Unfortunately, computer viruses can be transmitted via email. The recipient should check this mail and any attachments for the presence of viruses.