*Acapulco- Entire Mexican Police
Force Disarmed and Placed
Under Investigation:
The entire police force of the resort city of Acapulco has been disarmed and placed under investigation after Mexican state authorities claimed the full squad had been infiltrated by drug gangs. Officials in Guerrero state also issued arrest warrants for two Acapulco police commanders, accusing them of homicide.

The state government said it took the extraordinary step on "suspicion that the force had probably been infiltrated by criminal groups" and "the complete inaction of the municipal police in fighting the crime wave."

Remaining officers were told to hand in their guns, radios, and bulletproof vests and were taken for background checks.

Law enforcement will be taken over by soldiers, marines, and state police. The U.S. government repeated its travel alert advising citizens not to travel in Guerrero state.
*Global Warming- World
'Nowhere Near on Track' to Meeting
Temperature Rise Target:
Governments around the world are "nowhere near on track" to restricting the rise in global temperatures to below 1.5 degrees Celsius higher the pre-industrial period, says the author of a
United Nations
 report.
As part of the 2015 Paris climate pact, leaders agreed to curb temperature rises to 2 C above the era before mass industrialization, with an aim to limit it to 1.5 C. Donald Trumphas since vowed to exit the Paris accord. "It's extraordinarily challenging to get to the 1.5 C target and we are nowhere near on track to doing that," said Drew Shindell, a Duke University climate scientist.
"While it's technically possible, it's extremely improbable, absent a real sea change in the way we evaluate risk. We are nowhere near that." Shindell added that, to reach the target, we would have to eliminate emissions from cars, trucks and airplanes and begin a rapid phaseout of fossil fuels such as coal.

*CRACKDOWN-
DHS Proposes Rule to Deny Green Cards to Legal Immigrants Who Get Government Assistance: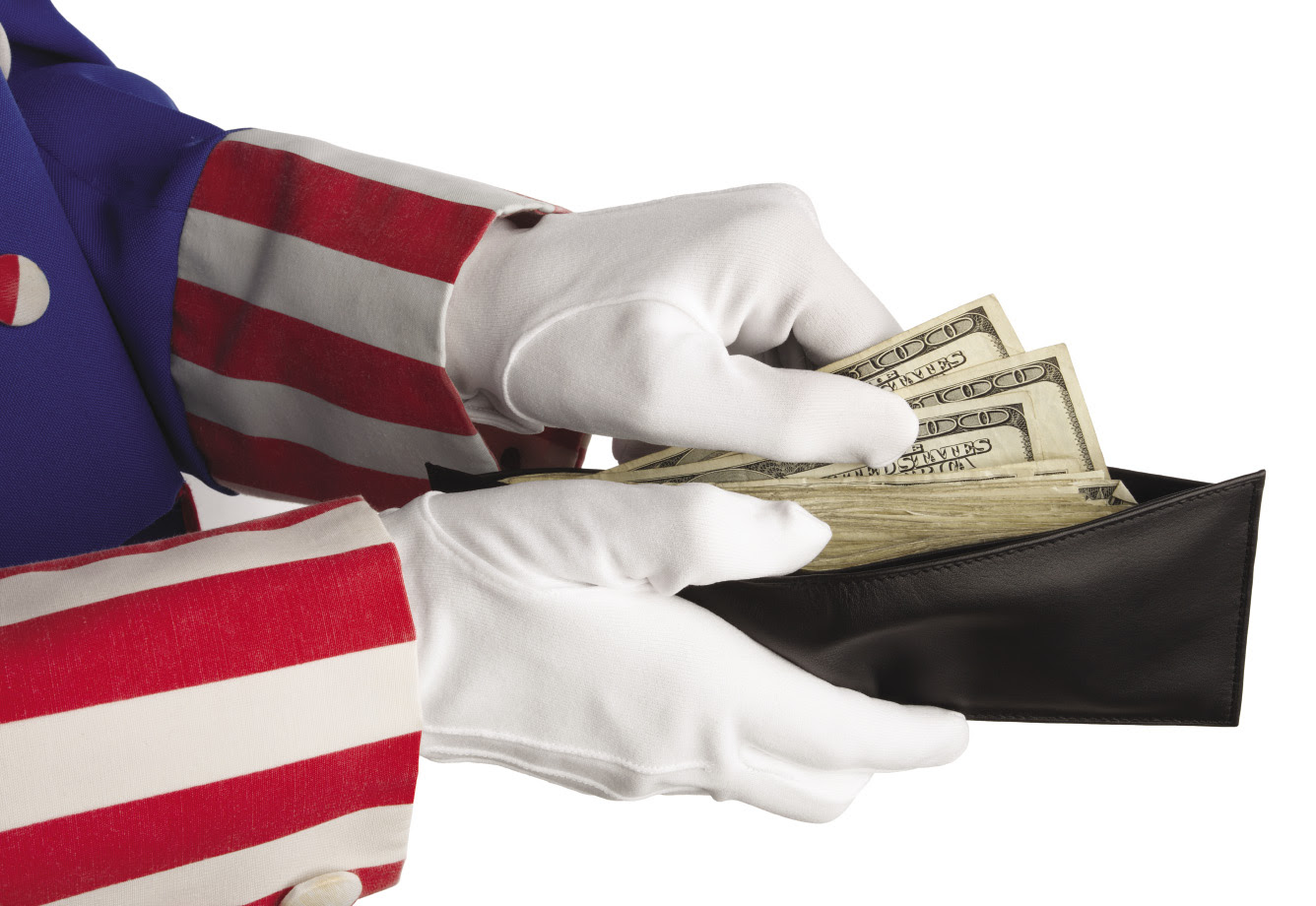 In the latest crackdown on immigration from the Trumpadministration, the Department of Homeland Security posted a proposed rule Saturday that would allow officials to deny visas and green cards to legal immigrants if their families get food stamps, prescription drug subsidies, federal housing vouchers or other non-cash public assistance. The proposal, which is subject to a public comment period, is likely to face court challenges. Immigrant advocates predict the measure will scare families away from programs they desperately need out of fear that accepting benefits would imperil permanent residency.
Politico reported that anticipation of the rule has already spurred some immigrants to turn down government help–even baby formula–because they feared it would hurt their green card chances.
*BigMike Straumietis, Global Cannabis Expert, Advises Research Before Investing In Canadian Cannabis Stocks:
BigMike Straumietis, founder and CEO of Advanced Nutrients— the No. 1-selling cannabis brand in the world — advises that potential investors thoroughly research Canadian cannabis stocks before bankrolling these companies.
In the past few months alone, billions of dollars have poured into Canada's cannabis industry as the country prepares to legalize recreational cannabis this October. Canada's federal government also plans to legalize consumable forms of the plant in 2019. As a result, and with the possibility that the US and other countries will follow suit, many investors are now wholeheartedly buying into the industry.
"I would caution investors to do their due diligence before going in deep on a random cannabis startup," BigMike warns. "Right now, we're seeing some stupid money being thrown at these Canadian stocks."
In a fledgling industry populated by new businesses, extreme spikes and drops in value are seen as par for the course. For instance, the value of one company, British Columbia-basedTilray, jumped tenfold since its initial public offering just two months ago. The company conducted $20 million in sales in 2017, but it's now worth considerably more.
"Some will be around for the long haul, but a lot of these companies will die off quickly," BigMike continues.
*Study Finds- Dog Intelligence
Is Not 'Exceptional: 
A study from the University of Exeter contradicts the popular notion that dogs are far cleverer than other animals, and concludes that their cognition "does not look exceptional" when it comes to sensory cognition, physical cognition, spatial cognition, social cognition, and self-awareness.
The researchers reviewed more than 300 papers on the intelligence of dogs and other species, and concluded that man's best friend is no better than some members of similar species.
"During our work it seemed to us that many studies in dog cognition research set out to 'prove' how clever dogs are," one of the researchers told Science Daily. "They are often compared to chimpanzees and whenever dogs 'win,' this gets added to their reputation as something exceptional. Yet in each and every case we found other valid comparison species that do at least as well as dogs do in those tasks."
Another researcher added that "We are doing dogs no [favor] by expecting too much of them. Dogs are dogs, and we need to take their needs and true abilities into account when considering how we treat them."

*DON'T FREAK OUT–READ EXAMINER:
Now YOU can invite your friends, family, and associates (if they've got the guts) by telling them to go towww.LBNExaminer.com

*EXAMINER-ENTERTAINMENT NEWS:
Gisele Bündchen Says She Battled Panic Attacks So Extreme She Considered Suicide- 'I Felt Powerless'
She's one of the highest-paid supermodels in the world, married to one of the highest-paid athletes. She can breastfeed one-handed while getting ready for a lingerie photoshoot, she meditates every day at 5 a.m., and her family is so health-conscious that her children don't even want Halloween candy.
But Gisele Bündchen is ready to blow up the perception that her life is as perfect as it looks.
In a new memoir, Lessons: My Path to a Meaningful Life, the famously private Bündchen, 38, reveals that she once battled panic attacks and suicidal thoughts.

*EXAMINER-VIDEO LINK:
25 Straight Minutes Of Illegal Aliens Crossing Into The US – A rancher on the Arizona border provided us with all the footage from his hidden cameras planted.
The surveillance videos, which are mostly from 2018 but also date back to 2016, show an unrelenting stream of alleged cartel scouts, drug mules and human smugglers — known as coyotes — using secret trails to work their way into the interior of the state.
Many of the trespassers tote long guns and sport military-style camouflage.

*EXAMINER-INVESTIGATES:
Hitler plotted to kill Sir Winston Churchill with exploding chocolate. Hitler's bomb makers covered explosive devices with a thin layer of dark chocolate and wrapped it in black and gold paper. British agents foiled the plot.

*MY EXAMINER REVIEW:
"It is near impossible to find a news and information source as independent as LBN Examiner anywhere in the world. Examiner is a strong cup of coffee, just the way I like it." —- Dr. Jack J., an LBN Examiner reader from Montreal, Canada.



*EXAMINER–INVESTIGATES:
The first recorded mention of same-sex marriage occurs in Ancient Rome and seems to have occurred without too much debate until Christianity became the official religion. In 1989, Denmark was the first post-Christianity nation to legally recognize same-sex marriage.


*EXAMINER–SEE IT:

Dunkin' Donuts is shortening its name to emphasize that beverage sales now account for the majority of its business. Dunkin' Donuts is removing "donuts" from its name starting next year, making it the latest in a string of companies aiming to breathe fresh life into their brands with a name change.
   *EXAMINER – SITE OF THE DAY: 
Sick Weather
Just as Doppler radar scans the skies for indicators of bad weather, Sickweather's algorithm scans social networks and 3rd party data sources for indicators of illness, allowing you to check for the chance of sickness as easily as you can check for the chance of rain.
*EXAMINER–INVESTIGATES:
New and extensive research has shown that where children live matters deeply in whether they prosper as adults. The Census Bureau, in collaboration with researchers at Harvard andBrown, is publishing nationwide data that will make it possible to pinpoint — down to the census tract, a level relevant to individual families — where children of all backgrounds have the best shot.
The researchers believe much of this variation is driven by the neighborhoods themselves, not by differences in what brings people to live in them. The more years children spend in a good neighborhood, the greater the benefits they receive. And what matters, the researchers find, is a hyper-local setting: the environment within about half a mile of a child's home.

*EXAMINER–VIDEO LINK:
*EXAMINER–COMMENTARY by Thomas L. Friedman:
Early in the movie "Crazy Rich Asians" a Chinese-Singaporean father admonishes his young kids to finish their dinner, saying, "Think of all the starving children in America." I'm sure that everyone of my generation in the theater laughed at that joke. After all, we'd all been raised on the line: "Finish your dinner. Think of all the starving children in China."
That little line contained within it many messages: The first, which any regular traveler to China's biggest urban areas can tell you, is that rich China today — its luxury homes, cars, restaurants and hotels — is really rich, rich like most Americans can't imagine.
The second is that this moment was destined to be a test of who will set the key rules of the global order in the 21st century: the world's long-dominant economic and military superpower, America, or its rising rival, China. And this test is playing out with a blossoming full-scale trade war.
What does such a test of wills sound like? It sounds like a senior Chinese official telling me at a seminar at Tsinghua University in April that it's just "too late" for America to tell China what to do anymore on issues like trade, because China is now too big and powerful.
And it sounds like President Trump, in effect, telling China: "Says who? Show me what you got, baby!" Or as Trump actually tweeted last week: "We are under no pressure to make a deal with China, they are under pressure to make a deal with us. … If we meet, we meet."

*EXAMINER–COMMENTARY by Alan Dershowitz:
Every civil libertarian in the country, liberal, conservative, Republican, Democrat, led by the Civil Libertarian Unionshould be outraged by the demand of Christine Blasey Fordto testify last . It is so un-American. You're the accuser. You get on the witness stand. You testify. You make your accusation. You get cross-examined. THEN the accused responds.
It turns the entire legal system on its head. It is INSANE to ask an accused person to deny the accusation before he has heard the accusation being made and cross-examined. Sure, the FBIshould continue its background check. It should also call everyone else who may have been at this party. All of that is true. But the idea that he goes first?
I want to hear from the American Civil Liberties Union. Where are they? This is the most fundamental denial of due process.

*EXAMINER-A DIFFERENT VIEW:….
*EXAMINER–OVERHEARD:
*** The 
Palin
 family had quite the weekend. 
Sarah Palin
's daughter 
Willow
 tied the knot with her fiancé, 
Ricky Bailey
, on Saturday. The ceremony in Talkeetna, Alaska, took place just one day after Sarah's son 
Track
 was arrested on domestic violence charges.
*** "Desperate Housewives" alumna Marcia Cross is on the road to recovery following a battle with anal cancer. The 56-year-old actress posted to Instagram last week saying she lost her hair due to cancer and then clarified she is recovering from the disease.

LBN

 Examiner Edited By: Renee Preston
LBN Examiner Disclaimer: 1.) The LBN Examiner accepts no liability for the content of this email, or for the consequences of any actions taken on the basis of the information provided. The LBN Examiner is not associated with any commercial or political organization and is transmitted via the web for the sole benefit of its subscribers. 2.) Unfortunately, computer viruses can be transmitted via email. The recipient should check this mail and any attachments for the presence of viruses.