Sunday-EXTRA
——————————
*Immune-Based Treatment Helps Fight Aggressive Breast
Cancer, Study Finds:
Women with an aggressive type of breast cancer lived longer if they received immunotherapy plus chemotherapy, rather than chemo alone, a major study has found.

The results are expected to change the standard of care for women like those in the clinical trial, who had advanced cases of "triple-negative" breast cancer. That form of the disease often resists standard therapies, and survival rates are poor. It is twice as common in African-American women as in white women, and more likely to occur in younger women.

Researchers said the new study was a long-awaited breakthrough for immunotherapy in breast cancer. Until now, most progress had been in other cancers, including lung cancer and melanoma, an aggressive skin cancer.

These findings may lead to the first approval by the 
Food and Drug Administration
 for an immunotherapy drug to treat breast cancer. But the approval would likely be limited to a certain type of aggressive cancer.
*ENDLESS WAVE- 521,090: Aliens Caught or Turned Away at Southern Border Up 25% in FY 2018: U.S. Customs and Border:
Protection says 521,090 foreigners were either apprehended or turned away at the long, porous U.S. border with Mexico in Fiscal Year 2018, which ended in September.
That 521,090 is a 25.4-percent increase from FY 2017, when 415,517 foreigners were apprehended/deemed inadmissible at the Southwest border, but it's 5 percent less than the 553,378 apprehended/deemed inadmissible in FY 2016.
CBP said for the month of September alone, 50,568 foreigners were either apprehended or turned away, an 8.23 percent increase from August; a 25.9 percent increase from July; and a whopping 61.66 percent increase from September 2017.
The CBP chart below shows that illegal immigration dipped sharply after Donald Trump entered the White House in January 2017, but since then it has returned to Obama-era levels.

*Netflix Uses Facebook to Market 'Hand Masters: The First International Masturbation Game':
Streaming media giant 
Netflix
 is using 
Facebook
's social media platform to offer the public a mobile game called "
Hand Masters: The First International Masturbation Game
."
The game is affiliated with the Netflix series "Big Mouth," an "edgy adult animated comedy" that portrays pubescent teen characters in a variety of sexual situations relentlessly egged-on by male and female  "hormone monsters."

*Report: U.S. Ranks 24 Out of 35 on International Tax Competitiveness:
The United States improved its tax competitiveness rating during 2018 from 28th to 24th out of 35 countries on the
International Tax Competitiveness Index (ITCI)
, following the implementation of its 
Tax Cuts and Jobs Act (TCJA)
, according to the 
Tax Foundation.
"Due to reforms made by the Tax Cuts and Jobs Act to lower the corporate income tax rate, improve expensing of capital investments, and adjust personal income tax rates, the U.S. improved four spots" on the ITCI, the Tax Foundation wrote in a press release.
The TCJA, which was signed into law in December 2017, was the "most significant tax code overhaul in over three decades," according to the Tax Foundation.

*Michael Avenatti Lived the High Life While Owing Millions to IRS:
Now 
Michael Avenatti
, the tenacious California litigator made famous for representing 
Stormy Daniels
 in her legal tangles with 
Trump
, is gearing up for a 2020 presidential run, stumping across the country and raising cash with his new political action committee, 
Fight PAC
.
But the questions over his finances remain—and could become a sore spot on the campaign trail, as creditors pursue him and his former companies. Both the Eagan Avenatti law firm and a shuttered Seattle coffee chain, which Avenatti says he no longer owns, owe millions in unpaid taxes and judgments, according to court documents and filings with local recorder's offices.
Tax liens filed in Orange County also show that Avenatti has personally owed at least $1.2 million in federal taxes on top of the corporate debts. One lien, filed in February 2018, was for $308,396, while another filed in August 2015 showed a balance of $903,987. The Daily Beast did not find records showing the liens were released, but Avenatti claims both debts were "fully paid."
Civil court filings paint a picture of Avenatti as a hard-charging attorney who enjoyed the luxe life—jetting around the world to race cars with a Saudi prince and treating his wife and their friends to luxury villas in Cabo San Lucas, Mexico. Yet he and his companies owed hundreds of thousands in unpaid taxes and in compensation to one former colleague, who claims Avenatti stiffed him out of millions in law-firm profits.
A review of court documents reveals that Avenatti, his former law firm Eagan Avenatti, and his former company Global Baristas, the majority owner of the Seattle-based Tully's coffee chain, have owed millions in unpaid federal and state taxes in Washington and California, as well as hundreds of thousands in past-due rent to landlords.

*BE BOLD- READ LBN EXAMINER:
Now YOU can invite your friends, family, and associates (if they've got the guts) by telling them to go to
www.LBNExaminer.com
*EXAMINER–INVESTIGATES:
6 in 10 Americans say undocumented immigrants should not be able to get a driver's license.
*EXAMINER-ENTERTAINMENT NEWS:
Sinead O'Connor has converted to Islam
Sinead O'Connor
 has announced she has converted to Islam and changed her name to the Arabic word for "martyr." The "Nothing Compares 2 U" singer, 51, tweeted a picture of herself wearing a hijab.
Mom-of-four O'Connor was ordained a priest by a Catholic sect during the 1990s. But the Irish singer has changed faiths and her name to Shuhada Davitt.
Sinead, who has struggled with mental health issues, told fans: "This is to announce that I am proud to have become a Muslim. This is the natural conclusion of any intelligent theologian's journey."

 *EXAMINER–INVESTIGATES:
In 2000, airlines spent $275 million on 350 million additional gallons of fuel to compensate for the additional weight of their passengers.
*EXAMINER–INVESTIGATES:
Winning the Lottery
There have been a number of studies over the years to determine the psychological effects of a big, life-changing windfall.
•    A classic 1978 study in the Journal of Personality and Social Science tried to gauge happiness by asking two extremely different groups of people how happy they were: 22 winners of the Illinois State Lottery who'd scored between $50,000 and $1 million versus accident victims with paralysis. Researchers asked how much pleasure people got from otherwise mundane everyday activities: watching television, hanging out with a pal, hearing an especially good joke. Lottery winners rated their happiness at 3.33 out of 5; the quadriplegics and paraplegics rated theirs 3.48.
•    A preliminary paper published by the National Bureau of Economic Research in May studied 3,362 "large prize winners" in Sweden. The researchers found that people's happiness was unchanged, especially after winning more than $100,000. It did, however, suggest that jackpot winners' experience "sustained increases in overall life satisfaction" that lasted more than a decade (life satisfaction refers to overall quality of life versus happiness, which corresponds to how a person feels on a daily basis). The study, though, noted that winners might have bought a ticket because they were dissatisfied with their lives, which could have made them more likely to experience a change.
•    A May 2008 study examined the Dutch Postcode Lottery, in which a postal code is randomly selected each week and prizes are distributed to participating households. This gave researchers a chance to delve into the happiness of winners and the potential jealousy of non-winners living nearby. The upshot? "Lottery winnings do not make households happier, nor do they make neighboring households less happy," the study found.

*WHO READS LBN EXAMINER?:
Actress Busy Philipps along with 12 members of the White House staff, 3 Nobel Prize winners, over 100 Academy Award winners, 6 U.S. Senators, and over 300 Grammy Award winners.

*EXAMINER–HISTORY (1904):  
The First Underground Line of the
New York City Subway Opens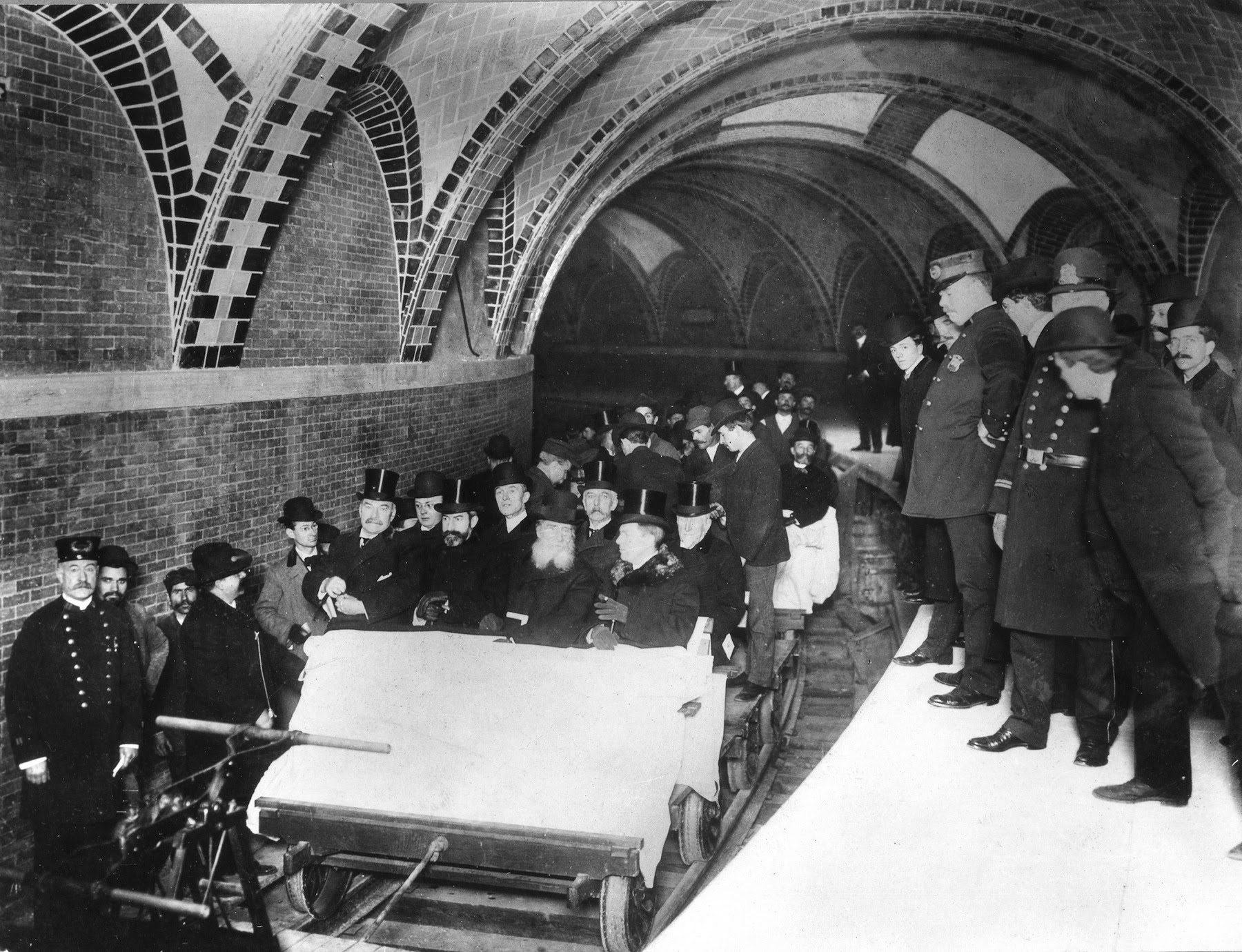 Now an integral part of New York City culture, the NYC subway opened its first underground line in 1904—about 35 years after service began on the first elevated line.
The subway's early popularity was highlighted in songs like "Take the 'A' Train" and publicity contests like "Miss Subways." Millions of people now ride the city's subways every day, consistently crowding some trains well beyond capacity.

*EXAMINER–VIDEO LINK:
*EXAMINER-SPOTLIGHT:
Clay Clark, Founder of Thrivetime Show, Celebrates Two Year Anniversary of Podcast with Over Half a Million Downloads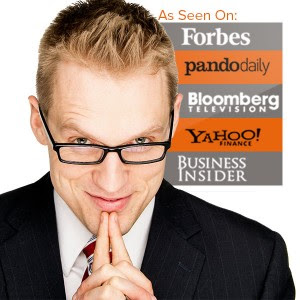 Clay Clark
, founder of 
Thrive15
 and creator of the "
Thrivetime Show
 – Business School Without the BS," is ready to celebrate the two-year anniversary of his podcast November 5th, 2018 with over half a million monthly downloads.
A man of many talents, Clark has been called the "Jim Careyof Entrepreneurship." He was "Metro Chamber of Commerce Entrepreneur of the Year" at the age of 20 and the "U.S. Chamber National Blue Ribbon Quality Award Winner" at the age of 27.
As the result of his endless work ethic, he's been able to found and co-found several companies including: DJ Connection, Elephant in the Room Men's Grooming Lounge, and Thrive15.com.
The Thrivetime Show allows viewers to "Experience business school without the BS" with Clark and his co-host: optometrist turned business tycoon Doctor Robert Zoellner. The award-winning team has been featured on Forbes, Fast Company,Bloomberg, and Pando Daily. Currently, the podcast has over 1,300 episodes, and has featured Emmy Award-Winners, New York Times best-selling authors, NFL Players, and NBA Players.

*EXAMINER–R.I.P.:
*** 
Tyrone Gayle
, the Washington press secretary for 
Senator Kamala Harris
 and a veteran of Democratic campaigns, died on Thursday in Manhattan. He was 30. His death, at 
Memorial Sloan Kettering Cancer Center
, was caused by colon cancer, according to 
Lily Adams
, Ms. Harris's longtime communications director.
Despite his youth, Mr. Gayle had worked for several top Democrats, from his time as a driver and body man for SenatorTim Kaine of Virginia in 2012 to serving as a spokesman for the 2016 presidential campaign of Hillary Clinton, the former secretary of state.

      *EXAMINER–COMMENTARY by Zuhdi Jasser, M.D.:
We are witnessing a civil war within Islam, a battle of ideas, as various interpretations of the same faith pursue very different agendas. While Muslim reformers like myself are frequently referred to as moderate Muslims, there is nothing moderate about our faith or the manner in which we practice Islam. Moderate Muslims believe their faith is a choice, a personal relationship between God and the individual. Moderate Muslims stand for peace, universal human rights, and secular governance, and they reject the idea that it is their religious obligation to spread "Islam" in hopes of establishing global-based sharia law (an "Islamic" government ruled by the Qur'an).
The world is watching the struggle, as these moderate Muslims engage in ideological warfare with the Islamists; the theocrats (individuals who prefer a religious government) who believe it is their God-given duty to convert the world to "Islam" and establish a global caliphate (an area ruled by Muslims) by whatever means necessary. This ideology (system of beliefs) encompasses Islam not only as a faith but also as a set of political aspirations. This ideology, referred to as "Islamism" or "political Islam," is entirely incompatible with Western values, and we adamantly believe that there is no greater threat to humanity.

*EXAMINER–COMMENTARY by David Brooks:
Here's a question: To which layer of society do you feel most attached: your neighborhood, town, county, state, nation or humanity as a whole?
I've put that question to a lot of people. About 5 percent say they feel most connected to humanity as a whole. A vast majority of the rest say their strongest attachment is to the local — their neighborhood or town.
I get that. Though we've moved around a lot, my family has a clear home base. If you start at East 15th Street in Lower Manhattan and walk two miles south, you will have walked by where my great-grandfather had his butcher shop, where my maternal grandfather practiced law, where my father lived during high school, where I went to elementary school and where my youngest son now attends college.
That's five generations within two miles. I feel a magical attachment to that neighborhood. The blocks and street names enchant in my mind.
*EXAMINER–COMMENTARY by Maureen Dowd:
I was having dinner here once with a Saudi muck-a-muck. Midway through the interview, he passed an oblong velvet box across the table. Inside I found an expensive piece of jewelry.
I began laughing and explained that I was a reporter and could not take such baubles. The Saudi said he understood.
About 10 minutes later, I felt a knocking against my knee under the table. It was the oblong box, offered more covertly.
The Saudis are experts on emoluments. If you don't take their favors one way, they find another way to try to co-opt you.
Hollywood, Silicon Valley, presidential libraries and foundations, politically connected private equity groups, P.R. firms, think tanks, universities and Trump family enterprises are awash in Arab money. The Saudis satisfy American greed, deftly playing their role as dollar signs in robes.

*EXAMINER-A DIFFERENT VIEW:….
Osama Bin Laden and his judo mates.
*EXAMINER–OVERHEARD:  
*** 
Mike Tyson
 is shopping a new TV show, based on the boxer's life as a marijuana grower and marketer. Tyson will star in the scripted comedy, called "Rolling With the Punches." The former heavyweight champ is shooting the show at his 
Tyson Ranch 
office in El Segundo, Calif., with 
Chuck Zito
 reprising his real-life role as Iron Mike's bodyguard and 
Russell Peters
playing his "useless best friend." Tyson told me the show, like
Larry David
's "Curb Your Enthusiasm," is loosely based on his life.
LBN

 Examiner Edited By: Renee Preston
LBN Examiner Disclaimer: 1.) The LBN Examiner accepts no liability for the content of this email, or for the consequences of any actions taken on the basis of the information provided. The LBN Examiner is not associated with any commercial or political organization and is transmitted via the web for the sole benefit of its subscribers. 2.) Unfortunately, computer viruses can be transmitted via email. The recipient should check this mail and any attachments for the presence of viruses.