*WTF? – Instagram-loving pet owners will spend nearly $500M on animal costumes this Halloween:
Look out for lizards dressed as waiters, dogs dressed as
Cleopatra
 and cats wearing tutus this Halloween. Pets are getting roped into Halloween madness whether they like it or not, as more consumers are shelling out ever-climbing sums to costume their beloved animals.

More than 30 million people will spend an estimated $480 million treating their pets to costumes this Halloween, more than double the $220 million spend on pet Halloween costumes in 2010 when the 
National Retail Federation
 began tracking pet costumes.
*OH BABY – Nearly Half of
U.S. Births Now Happen
Outside of Marriage: 
Signaling a cultural shift, a 
United Nations
 report out Wednesday found 40 percent of all births in the U.S. now come from parents who are not married, compared to just 10 percent in 1970. The 
United Nations Population Fund 
study found the number to be even higher in the 
European Union
, where 60 percent of births now occur out of wedlock. The shift suggests changing societal and religious norms as well as the millions of childbearing-age women in the workforce.
The traditional progression of Western life "has been reversed," said John Santelli, a professor of population, family health and pediatrics at Columbia University's Mailman School of Public Health.

*Global Competitiveness Report- U.S. is World's Most Competitive Economy, Closest to 'Ideal State':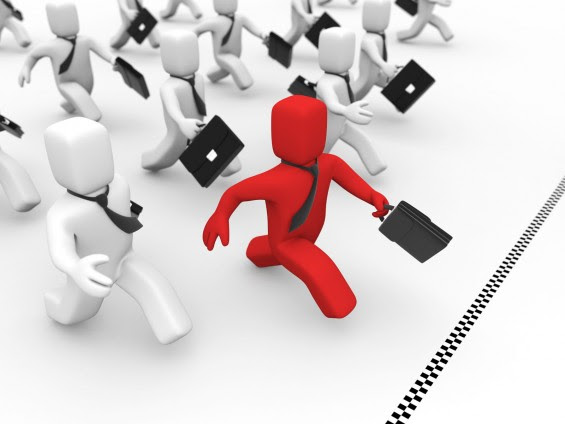 The United States has the most competitive economy in the world, according to the 2018 
Global Competitiveness Report
published by the 
World Economic Forum
.
"The United States is the closest economy to the frontier, the ideal state, where a country would obtain the perfect score on every component of the index," the report reads.
The United States obtained a competitiveness score of 85.6% on the scale of zero to 100, which places it in the top spot among 140 countries, states the report.
According to the Wall Street Journal, the U.S. has not reached the No. 1 spot "since 2008," when "the financial crisis stalled output and triggered a global economic slowdown."
Singapore occupies the No. 2 spot (83.5%), followed by Germany in third place (82.8%).

*Paul Allen's cause of death is revealed, and it is horrifying:
Billionaire 
Microsoft
 co-founder and Seattle sports mogul 
Paul Allen
 died from septic shock, a condition that can be agonizingly painful, according to a report.
A copy of the death certificate for Allen, 65, obtained by TMZ, indicated that septic shock caused him to die.
Allen died Monday in Seattle, just three weeks after announcing the return of his non-Hodgkins lymphoma, a type of cancer that had been in remission for about a decade.
Septic shock is notoriously agonizing and include symptoms such as "severe muscle pain and general discomfort," according to Medical News Today.
It's brought on when chemicals naturally produced by the body to fight an infection back-fire and seep into the bloodstream, leading to severe inflammation. A person's blood pressure becomes so low during septic shock that it does not respond to fluid replacement.

*Louis Farrakhan: 'I'm Not An Anti-Semite. I'm Anti-Termite.': 
Nation of Islam leader 
Louis Farrakhan
 addressed a gathering in Detroit on Sunday to mark the 23rd anniversary of the
Million Man March
, and used it as a platform to launch yet another attack on Jews, calling them "termites."
To the members of the Jewish community that don't like me, thank you very much for putting my name all over the planet … I'm not mad at you, 'cause you're so stupid," Farrakhan said. "So when they talk about Farrakhan, call me a hater, you know they do, call me an antisemite — stop it! I'm anti-termite! I don't know nothing about hating somebody because of their religious preference."

*DARE TO THINK FREELY–READ LBN EXAMINER:
Now YOU can invite your friends, family, and associates (if they've got the guts) by telling them to go to
www.LBNExaminer.com
 *EXAMINER–INVESTIGATES:
"Emetophobia" is the fear of vomiting.
*EXAMINER-SEE IT:
RUH-ROH – Scooby Doo-Style Van Parked on
NYC Street Is $69 Airbnb
A room at the 
Soho Grand Hotel
 in New York City will set a tourist back about $400, but there is a cheaper alternative. A California screenwriter has reportedly turned a van, parked on the street in the trendy Manhattan neighborhood, into an
Airbnb
 listing. The 
New York Post
 reports that the vehicle, which looks a little like the 
Mystery Machine 
from the 
Scooby Doo
 cartoons, rents for $69 a night. There's a fold-out sofa bed, a nightstand and a pass to a nearby gym for showering.
"Van-life is for those who embrace adventure and have no problem roughing it, to have a new and memorable experience," the listing reads. Local residents told the newspaper they had no idea the distinctive van was a hotel room on wheels. "It's shocking," one said.

*EXAMINER–VIDEO LINK:
*WHO READ LBN EXAMINER?
Fox
 chief communications officer 
Hope Hicks
 along with 12 members of the 
White House
 staff, 3 
Nobel Prize
 winners, over 100 
Academy Award 
winners, 6 
U.S. Senators
, and over 300 
Grammy Award
 winners.
*EXAMINER–INVESTIGATES:
Happiness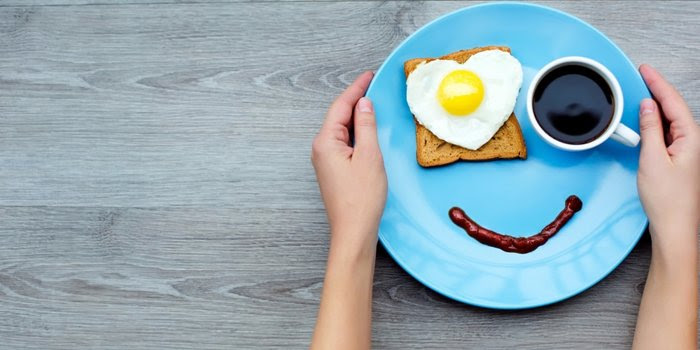 •    Happy people embrace failure. Failing is a way to figure out what works, and then making changes that lead to happiness and success.
•    People who spend more time on Facebook and other social media report having lower self-esteem, less connection to others, and fewer positive emotions.
•    The average life satisfaction for the Forbes richest Americans was 5.8 on a 7-point scale. The average life satisfaction of the Pennsylvania Amish is also 5.8, even though they make several billion dollars less.
•    People who constantly check their email are less happy than those who check their email just three times a day.
•    Polls indicate that life satisfaction is higher for older adults than younger adults. Specifically, almost 50% of Americans over the age of 65 are "very happy," compared to just 31% of those ages 18-24.

*EXAMINER–MUSIC INSIDER:
*** 
The Beatles' 
White Album has been blowing minds since 1968 — but this weirdest of Beatle masterpieces is about to get weirder. The new Super Deluxe Edition, which arrives on November 9th, tells the epic story of the album that nearly tore them apart — including a previously unheard version of the classic "While My Guitar Gently Weeps".
It's an early acoustic take, as George Harrison tinkers with the ballad that would turn into one of his most powerful statements. Like so many moments on the new box set, it's the Beatles in full-blast experimental mode — a revelatory listen that makes you hear new mysteries in music you thought you already knew inside out.
*** Bob Dylan's album "Blood on the Tracks" is headed to the big screen, thanks to "Call Me by Your Name" director Luca Guadagnino. The Oscar nominee is reteaming with RT Features on a movie inspired by Dylan's seminal 1975 album.
Richard LaGravenese will pen the script of the drama, which is based on an idea by RT Features' Rodrigo Teixeira, who is producing with Guadagnino. RT's Sophie Mas and Lourenço Sant' Anna are executive producing alongside Marco Morabito.

*EXAMINER–COMMENTARY by Thomas L. Friedman:
I have three thoughts on the J
amal Khashoggi
 saga.
First, I can't shake the image of this big teddy bear of a man, who only wanted to see his government reform in a more inclusive, transparent way, being killed in some dark corner of the Saudi Consulate in Istanbul by a 15-man Saudi hit team reportedly armed with a bone saw. The depravity and cowardice of that is just disgusting.
Second, I do not believe for a second that it was a rogue operation and that Saudi Arabia's effective ruler, Crown Prince Mohammed bin Salman, who is very hands-on, had no prior knowledge, if not more. And therefore, not as a journalist but as an American citizen, I am sickened to watch my own president and his secretary of state partnering with Saudi officials to concoct a cover story. The long-term ramifications of that for every journalist — or political critic in exile anywhere — are chilling. By the way, I don't think they will get away with it.
This leads to my third point: How should America think about balancing our values and our interests going forward? The best way to answer that, for me, is to go back to the basics. I always knew that M.B.S.'s reform agenda was a long shot to succeed, but I was rooting for its success — while urging the Trumpadministration to draw redlines around his dark side — for a very specific reason. It had nothing to do with M.B.S. personally.
Personally, I don't care if Saudi Arabia is ruled by M.B.S., S.O.S. or K.F.C.

*EXAMINER–COMMENTARY by David Brooks:
It has now become evident that Republicans are better at politicizing cultural issues and Democrats are better at offering economic benefits to those who are struggling. If you think voting behavior is primarily motivated by material appeals, the Democratic strategy is fine. But if you think it's motivated by cultural identity, a desire for respect, a sense of what's right, loyalty to a common story, the Democratic strategy leaves a lot to be desired.
These days, culture is more important than economics.

*EXAMINER-A DIFFERENT VIEW:….
*EXAMINER–OVERHEARD:  
*** 
Marilyn Manson
 is selling a dildo emblazoned with his face. For just $125, you can purchase the sex toy, as well as a coordinating bag for discretion, on Manson's website.
"The Double Cross Marilyn Manson Dildo + Bag includes a soft, lifelike Marilyn Manson dildo and velvet double cross logo bag for easy and discreet storage," the item description reads. "Please note that the paint on Marilyn Manson's face is environmentally safe. May fade with multiple uses."
*** Actor Javier Bardem reiterated his support for Woody Allen, who directed the Oscar-winning Spanish actor in 2008's "Vicky Cristina Barcelona," saying he would work with him again at a day's notice. "He's a genius," Bardem said, adding that in this time of the #MeToo movement, "I would work with him tomorrow."
He stressed that Allen's legal status today has not changed since the last they worked together in 2007 and noted that the director had never been found guilty of any crime.
"Today, 11 years later, it is the same accusation. Public accusations are very dangerous. If some day there is a trial and it's proven to be true, I would change my opinion, but at this moment, nothing has changed."

LBN Examiner Edited By: Renee Preston
LBN Examiner Disclaimer: 1.) The LBN Examiner accepts no liability for the content of this email, or for the consequences of any actions taken on the basis of the information provided. The LBN Examiner is not associated with any commercial or political organization and is transmitted via the web for the sole benefit of its subscribers. 2.) Unfortunately, computer viruses can be transmitted via email. The recipient should check this mail and any attachments for the presence of viruses.