Sunday-EXTRA
————-
*MOTHER NATURE- Al Gore Rips President Trump for Trying to 'Bury' Climate Change Report:
Former 
Vice President Al Gore
 slammed 
President Trump
 on Friday, claiming he was trying to "bury" a bombshell federal report that determined climate change could cost the 
U.S.
hundreds of millions by 2100. Gore criticized the report's release immediately after Thanksgiving rather than in December— as had been originally planned, according to
NBC
.

"Unbelievably deadly and tragic wildfires rage in the west, hurricanes batter our coasts— and the 
Trump administration
chooses the Friday after Thanksgiving to try and bury this critical U.S. assessment of the climate crisis," Gore said in a statement posted on his website. "The President may try to hide the truth, but his own scientists and experts have made it as stark and clear as possible."

"Mr. President, the majority of Americans are deeply concerned about the climate crisis and demand action," Gore also said. Trump has been a staunch supporter of the coal industry—which was treated critically in the assessment—and has long drawn ire for voicing skepticism about established climate science.

"Brutal and Extended Cold Blast could shatter ALL RECORDS–Whatever happened to Global Warming?" the President Tweeted Wednesday.
*How the CIA Helped Prevent the Next 9/11—And Why You Can't Bring Liquids Onto Planes:
Airline travel is a nightmare these days—especially over the holidays—thanks in no small part to the TSA's exhaustive security measures. And, while most American travelers know why they're forced to remove their shoes prior to boarding (f*ck you, Richard Reid), far fewer are aware of the reason they're allowed only 3.4 ounces of liquid per passenger, and must thereby purchase extortionate six-dollar bottles of water. It's all due to a complex terrorist mission known as the 2006 Transatlantic Liquid Bomb Plot.
The new docuseries Terrorism Close Calls, now streaming onNetflix, chronicles some of the biggest attempted terrorist attacks that were foiled just under the wire. Its fifth episode is dedicated to the Transatlantic Liquid Bomb Plot, wherein two dozen terrorists planned to smuggle plastic bottles filled with liquid explosives (and other devices) onto seven commercial airliners departing from London's Heathrow Airport and traveling to North America, assemble the bombs onboard, and detonate them over the Atlantic Ocean.

*Hugh Hefner Dumped Casket of Sex Tapes into the Sea:
Hugh Hefner dumped a casket full of his private sex tapes into the sea before he passed away, insiders have revealed. ThePlayboy founder chucked his collection of sex tapes into thePacific Ocean because he feared that his most famous and secret conquests would be exposed, sources told The Sun.
It comes as the Playboy founder's most personal belongings are being auctioned off later this month. But while his signature pipe, dressing gowns and other items are currently on show to the public before they go under the hammer, paranoid Hefner made sure his dirtiest secrets would never be found.
The veteran Hollywood lothario, who passed away in 2017 at the age of 91, gathered up his entire hidden collection of tapes, X-rated photos and even intimate notes from superstars.

*STRAIGHTEN UP – Leaning Tower of Pisa Is Losing Its Lean:
Italy's famous Leaning Tower of Pisa is not leaning so much anymore. The tower has self-corrected 4 centimeters, or 1.575 inches, over the last 20 years. Amid fears the ancient bell tower would fall flat in the mid-1990s, an international team of experts installed a system consisting of 750 metric tons of lead weights that not only helped save it from collapsing onto the grass below, but also immediately corrected 2 inches of its famous lean, which made it stable enough to allow visitors inside by 2008 after it had been closed for centuries.
The weights apparently have continued to stabilize the structure. The tower started leaning almost immediately after construction began in 1173, when the soft ground below the structure started to settle. The architects in charge of the project started correcting the lean by building the columns slightly taller on the north section about a third of the way up the 186-foot tower, which created a slight curve. The same trick was used on the eighth floor. Prior to the intervention, the tower moved at a rate of about 1.2 millimeters, or .05 inches, each year.

*GET YOUR HEAD ON STRAIGHT-READ LBN EXAMINER:
Now YOU can invite your friends, family, and associates (if they've got the guts) by telling them to go to
www.LBNExaminer.com
*EXAMINER–INVESTIGATES: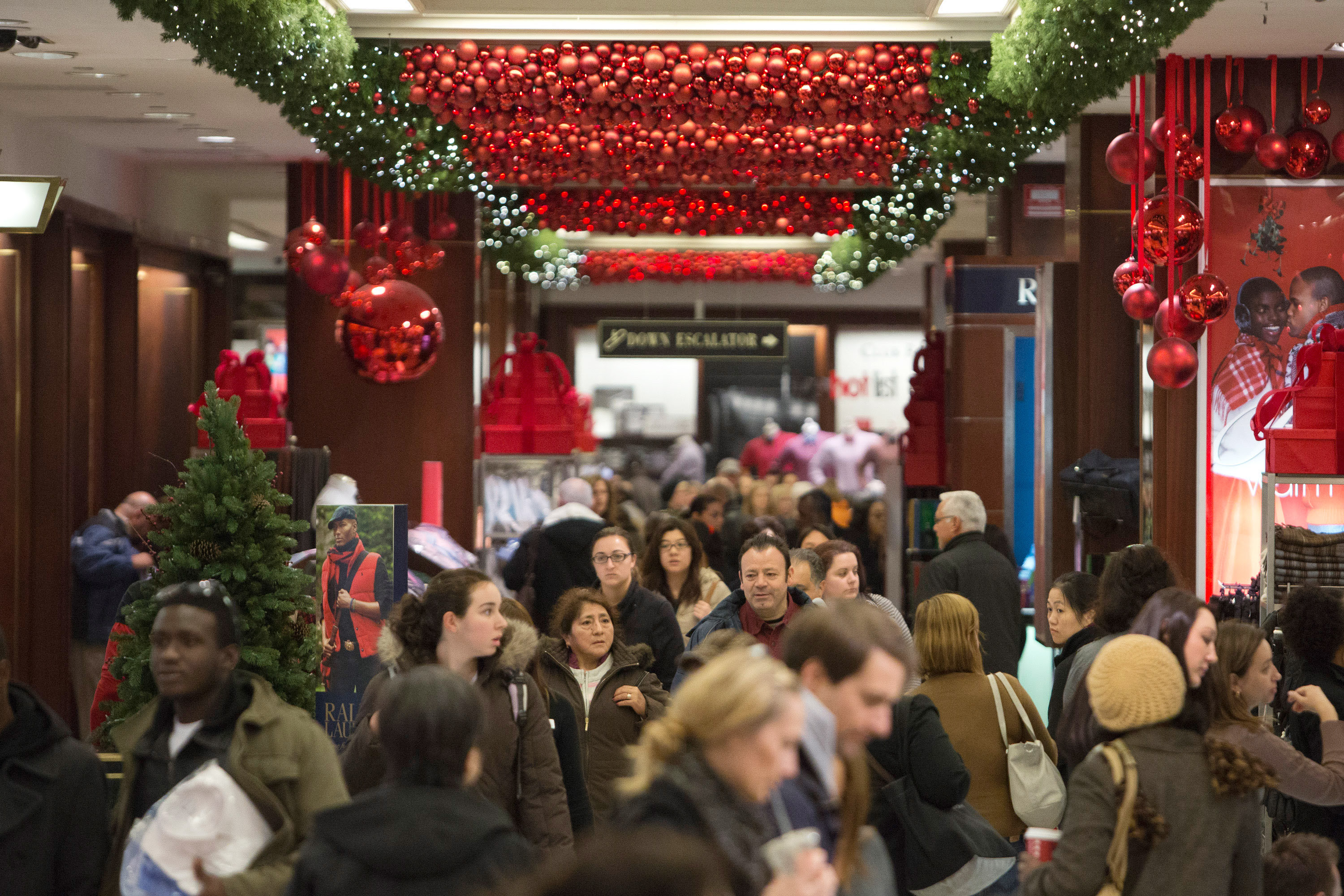 Holiday shoppers are expected to spend generously this year, with the National Retail Federation estimating the average consumer's outlay at $1,007 for everything from gifts to food to holiday attire — a 4.1 percent increase from last year. Another analysis, from NerdWallet, anticipates an 18 percent jump on gift spending alone, to an average total $776.
But that doesn't give the true picture of the cost: 28 percent of shoppers are entering this holiday season still paying off debt from last year's festivities, according to NerdWallet.

*EXAMINER–INVESTIGATES:
A $1 bill lasts 18 months; $5 bill, two years; $10 bill, three years; $20 bill, four years; and $50 and $100 bills, nine years. Coins can usually survive in circulation for about 30 years.

*EXAMINER–SEE IT:
Ron Shaich has stepped down as the C.E.O. of Panera to focus on a pet cause: warning the world about the danger of fixating on short-term profits at the cost of social stability.

*WHO READS LBN EXAMINER?:
Steven Pinker
, a cognitive psychologist at 
Harvard University
, along with 12 members of the 
White House
 staff, 3
Nobel Prize
 winners, over 100 
Academy Award
 winners, 6
U.S. Senators
, and over 300 
Grammy Award
 winners.
*EXAMINER–COMMENTARY  by David Brooks:
I watched 
Stanley Kubrick
's masterpiece "
Paths of Glory
" last weekend, prompted by all the 
World War I
 centenary tributes. Set in the trenches near the end of the war, it's a movie about a man who tries to maintain his integrity and his faith in humanity amid the stupidity, futility, cruelty and cynicism of war. It's weirdly relevant today.
Kirk Douglas plays a French colonel named Dax who lives in the trenches and leads his men in battle. Far away in the palaces, pampered French generals order his exhausted men to take a nearly impregnable German position. One general hopes the assault will help him score political points. Another is promised a promotion. Something like 4,000 men are expected to die or be wounded for these objectives.
When the assault catastrophically fails, the generals look for scapegoats and decide to execute three enlisted men, more or less chosen at random, for alleged cowardice.
Colonel Dax is finally overcome with disgust and explodes at one of the generals: "You're a degenerate, sadistic old man. You can go to hell!"

*EXAMINER–COMMENTARY by Thomas L. Friedman:
I've been in 
Tokyo
 and 
Hong Kong
 this week, and if I were to distill what echoed in all my conversations, it would sound something like this:
From Chinese business and government types, some real anxiety — "Can you please tell me what is President Trump's bottom line in this trade war? Is this about rebalancing trade or containing China's rise?" — combined with some real bravado — "You realize that you Americans are too late? We're too big to be pushed around anymore. You should have done this a decade ago."
From the Japanese it was gratitude — "Thank God for Donald Trump. Finally we have a U.S. president who understands what a threat China is!" — combined with real anxiety — "Please, please be careful. Don't go too far with Beijing and break the global trading system."
And from a smart European consultant it was bewilderment — "Boy did the Chinese have a failure of intelligence. They had no clue just how much both Democrats and Republicans, and Europeans, all want to see Trump hammer China in these trade talks. But please, please don't start a cold war with China that will force us to choose sides."
In sum, I worry that America has become so focused on who the Chinese are and what they're trying to become that we've lost sight of who we are and how we got here. That's the biggest threat to our economy and our future.

*EXAMINER – A DIFFERENT VIEW:….
LBN Examiner Edited By: Cedric Houle
LBN Examiner Disclaimer: 1.) The LBN Examiner accepts no liability for the content of this email, or for the consequences of any actions taken on the basis of the information provided. The LBN Examiner is not associated with any commercial or political organization and is transmitted via the web for the sole benefit of its subscribers. 2.) Unfortunately, computer viruses can be transmitted via email. The recipient should check this mail and any attachments for the presence of viruses.