*Humans really ARE creatures of habit: Researchers find we only visit 25 places regularly: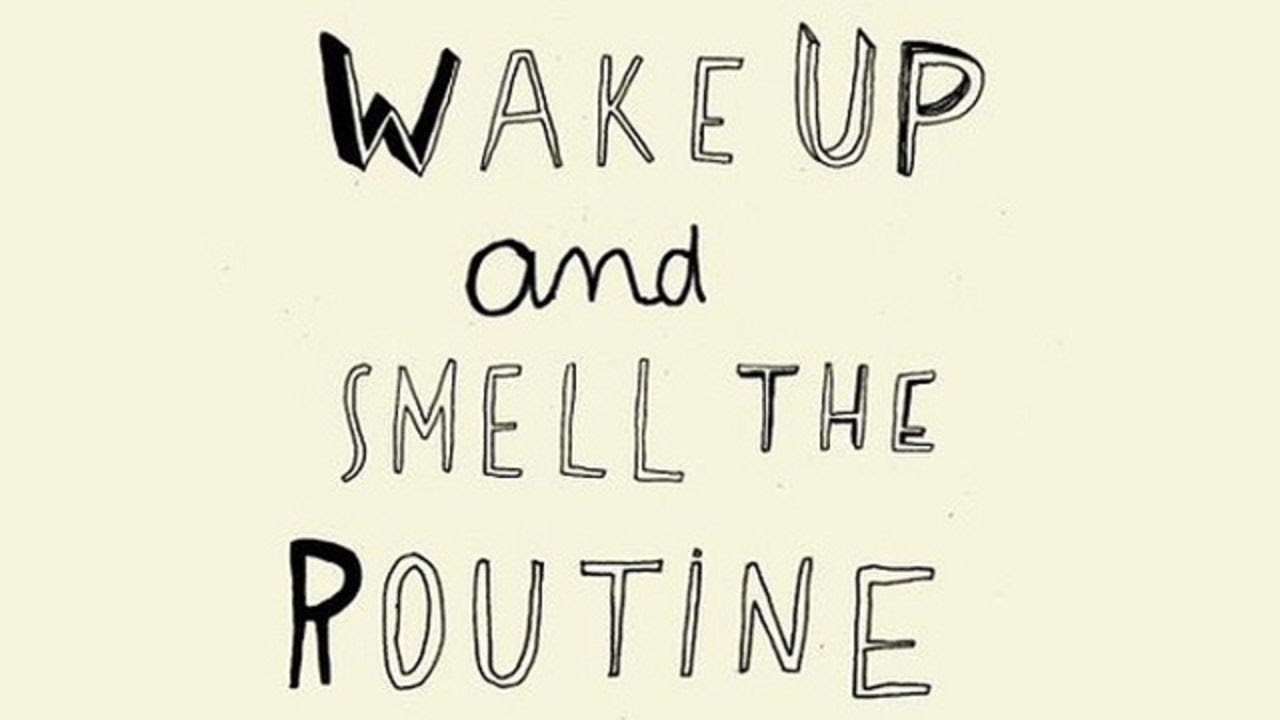 At any given time, people regularly return to a maximum of just 25 places, researchers have found.
The first of its kind study found we really are creatures of habit – even though our 25 places often change over time.
The researchers behind it say it reveals 'entirely new aspects of human behavior'.
The study, titled 'Evidence for a conserved quantity in human mobility' published in Nature Human Behavior is based on analyses of 40,000 people's mobile traces collected in four different datasets.
Researchers first analyzed students to make the surprising find.
'We first analyzed the traces of about 1000 university students.
'The dataset showed that the students returned to a limited number of places, even though the places changed over time.
*Inside the girl gang that lures male enemies to their deaths:
The busty brunette wore white combat pants tucked into knee-high red boots to her arraignment on murder, racketeering and assault charges in Manhattan federal court.
Her fingernails were painted black.
And according to federal authorities, Maria Mejia, 24, was a femme fatale, the leader of a Bronx girl gang called the Bad Barbies, who specialized in what one gang expert called "the Venus fly trap" — coaxing rival gang-bangers into a deadly lair where they would be brutally gunned down or hacked with machetes.
In 2011, Mejia was accused of "luring a robbery victim to the front of a Mexican bar where he was shot" by members of theTrinitarios, the same gang accused of dragging Bronx teenLesandro Guzman-Feliz out of a neighborhood bodega and savagely stabbing and hacking him to death last month.
Several years earlier in 2005, federal authorities say Mejia tricked a 20-year-old from rival gang Dominicans Don't Playinto a trap that resulted in his murder.
Mejia was caught in a gang sweep with 39 members of the Trinitarios in 2012, which included nine charges of murder and 24 of attempted murder against the gang members in addition to several charges of assault and racketeering. Her involvement in a notorious macho Latin gang — the only woman to be charged — made seasoned law enforcement officials sit up and take notice.
*Americans Read an Average of 16.8 Minutes Per Day; Spend 166.2 Minutes Watching TV:

Americans spent an average of 16.8 minutes a day (or 0.28 of an hour) reading on their own volition for purposes other than work or school in 2017, according to survey data released today by the Bureau of Labor Statistics.
That is the least amount of time Americans have dedicated to reading since the BLS began tracking the question in 2003. That year Americans spent an average of 21.6 minutes a day reading.
At the same time, according to the survey, Americans spent an average of 166.2 minutes (or 2.77 hours) per day watching TV in 2017.
The 166.2 minutes on average per day that Americans spent watching television in 2017 was almost ten times as much as the 16.8 minutes they spent on average reading.
*Mexico Deported More Central American Migrants Than US in FY 2012-2017:
Mexico deported more Central American migrants than the United States did between fiscal years 2012 and 2017, according to new data from the Migration Policy Institute.
Approximately 1.2 million migrants from El Salvador, Guatemala, and Honduras – together known as the Northern Triangle – were removed from the U.S. and Mexico during the five-year period that ended on Sept. 30, 2017, eight months into the new administration.
Of those, 651,063 individuals (55 percent of the total) were deported by Mexico compared to 539,467 deported by the U.S., the MPI figures show.
Most Central Americans entering Mexico do so in an attempt to get to the U.S., according to MPI director of communicationsMichelle Mittelstadt, but the notion that they have been flowing through Mexico to the U.S. unimpeded by Mexican authorities is inaccurate.

*"BigMike" Straumietis, World Premier Cannabis Expert, Warns Against the Arrival of Corporate Players: 
"BigMike" Straumietis, world-premier cannabis expert and CEO of Advanced Nutrients, warns against the arrival of large corporate players who are now cashing in on marijuana-associated products.
The fight is on — particularly when one pits Advanced Nutrients, a company that has always stated its products were for cannabis, up against its new primary competition: Scotts Miracle-Gro.
"A lot of people don't realize that Scotts is the exclusive distributor for the consumer products of Monsanto and they have a very, very close relationship," BigMike cautions. "I warned people about this all the way back in 2011 about what was going to happen."
But Advanced Nutrients is certainly no minuscule company either. This global enterprise is one of the largest cannabis businesses in the world, with products in over 100 different countries and manufacturing facilities in both the U.S. and Canada.
"I can't help but wonder what kind of value a company like Scotts is going to bring to our industry and how they are going to help the community and move it," BigMike continues. "And here's the thing, once a company like Scotts enters our community, a Pandora's Box will open to big corporate America and you will see more of these types of corporations start moving into our industry because, you see, in this world economic crisis, big business is looking in places they never would normally go to increase their profits."
BigMike already has many longtime growers and customers in his corner and said, despite the fact that few heard his warnings about corporate culture coming to cannabis in 2011, now more and more people are listening.

*Trump's 'Travel Ban' Countries Account For Only 8% of World's Muslims:
The countries targeted in President Trump's immigration proclamation which the Supreme Court upheld in a 5-4 ruling Tuesday, account for some eight percent of the world's Muslims, and fewer that one-tenth of the countries that make up the bloc of Islamic states.
Roughly 132 million Muslims live in five of the seven countries affected by the proclamation – Iran, Libya, Somalia, Syria and Yemen – along with another approximately 1.4 million Christians and other non-Muslims, according to Pew Research Center figures for 2010.
In the other two countries affected by the restrictions, North Korea and Venezuela, Muslims comprise less than half a percent of the population, about 100,000 people in total. (Venezuela's restrictions only apply to certain categories of government officials and their relatives.)

*Survey: 53% of Americans View NRA Favorably, 42% Unfavorably:
A new Gallup poll finds that 53% of all Americans "view theNRA very/mostly favorable" while 42% view the gun-rights group "very/mostly unfavorable."
On the political side, 88% of Republicans and 24% of Democrats view the group favorably.
In the survey, Gallup asked, "I'd like your overall opinion of some organizations. Is your overall opinion of [random order] very favorable, mostly favorable, mostly unfavorable, or very unfavorable? Next, how about the National Rifle Association, also known as the NRA?"

*EXAMINER–INTEL FOR INFLUENCERS:
Did you know "influencers" in all 50 of the United States and 26 foreign countries read www.LBNExaminer.com daily? ***3Nobel Prize winners  ***12 members of the White House staff ***Over 100 Academy Award winners ***6 U.S. Senators***Over 300 Grammy Award winners

*EXAMINER-COMMENTARY by Michelle Goldberg: AfterAlexandria  Ocasio-Cortez's win, Pelosi denied Republican claims that socialism is ascendant in the Democratic Party. It's hard to blame her for being defensive, since for generations "socialist" was considered a slur, and it's one that's hurled at Democrats indiscriminately. But I think she's wrong. There are more candidates like Ocasio-Cortez out there, and the Democrats should welcome them. It needs their youth and zeal and willingness to do the work of rebuilding the party as a neighborhood institution. And they're coming, whether the party's leadership likes it or not.

*EXAMINER HISTORICAL COMMENTARY by Albert Einstein: "Reality is merely an illusion, albeit a very persistent one."

*EXAMINER-VIDEO LINK: Shields and Brooks on Trump's Supreme Court politics, Ocasio-Cortez's primary upset

*EXAMINER–SEE IT: Ten years ago, Holly Branson was studying to be a doctor. Now, she is being talked about as a future leader of Virgin, the company founded by her father,Richard Branson, almost five decades ago.
*EXAMINER–INVESTIGATES: Pablo Picasso
1. Pablo Picasso, along with Georges Braque (1882-1963), is considered the inventor of the modern art movement calledCubism, a style that reduces subjects to geometric forms. The pair was influenced by Iberian sculpture, African masks, and Post-Impressionist painter Paul Cézanne, among others.
2. Picasso was not just a painter—he was also a sculptor, ceramicist, stage designer, poet, playwright, and print writer.
3. According to reports, after a Nazi officer saw a picture ofGuernica, he asked Picasso if he had done it. Picasso replied, "No, you did."
4. Picasso would shoot blanks at people he considered "dull".
5. Picasso would often carry around a pistol loaded with blanks. He would fire it at people he found boring or any one who insulted Cézanne.

*EXAMINER-A DIFFERENT VIEW:….
LBN EXAMINER Edited By Renee Preston
LBN Examiner Disclaimer: 1.) The LBN Examiner accepts no liability for the content of this email, or for the consequences of any actions taken on the basis of the information provided. The LBN Examiner is not associated with any commercial or political organization and is transmitted via the web for the sole benefit of its subscribers. 2.) Unfortunately, computer viruses can be transmitted via email. The recipient should check this mail and any attachments for the presence of viruses.