*GOLDEN GATE CITY BECOMES A SHI*THOLE:

Over 16,000 complaints have been logged with the City of San Francisco regarding 'feces' in the last seven days.
A website and related app that allows local residents to request maintenance or non-emergency services from the city has received 16,015 complaints with the keyword 'feces' in the last week at the time of this writing, and many pertain to human waste in public places.
Additionally, words and phrases synonymous with 'feces' are found in thousands more grievances.
Many of the complaints also connect the fecal matter to vagrants and homeless encampments – a sight all too common now across California.
Users can geotag the location in question, and also provide photos to support their claim.
"Homeless encampment is blocking sidewalk and creates a health hazard with trash and feces," writes one user. "Please move them, and send a cleaning crew. Sidewalk is impassable, forcing pedestrians into the street.
*The Secret Price of Pets- The care and feeding of America's "fur babies" has grown increasingly baroque:
"America's house pets have worked their way into a new place in the hearts, homes, and wallets of their owners," Michael Schaffer wrote in "One Nation Under Dog: Americans' Love Affair With Our Dogs."
Not for nothing are they now nicknamed "fur babies": Stop by Urth Caffe in West Hollywood, Calif., or Barking Dog Restaurant in New York on any given afternoon and you'll find the place crawling with strollers that hold not mewling infants but yapping Havanese and drooling doodles.
Some think this is because of the steady uptick in childless households. Others point to the atomizing effects of the internet on inter-human relations. Personally, I wouldn't underestimate the impact of all those movies with talking dogs.
Last year Americans spent $69.5 billion on their pets, according to the American Pet Products Association. Kibble and vet bills are only the beginning.
Some dogs and cats are having as much so-called work done as Beverly Hills house spouses.
Petplan, an insurance company, estimates that pet parents dropped $62 million in 2011 on plastic surgery for their little angels. Popular procedures include tummy tucks, nose jobs and eyebrow and chin lifts.
True, the operations often have practical benefits. Widening the nostrils of snub-nosed dogs (like the genetically challenged pug) can improve respiration. And eyelid lifts can reduce infections in especially wrinkled breeds like shar-peis. But anyone who's seen before-and-after pictures of a shar-pei with an eye job can tell you there's a cosmetic upside.
Dogs and cats are also going under the knife for hip replacements, heart surgery, even gender reassignment. Transgender pets usually fall into one of two categories: animals whose birth sex poses health issues (like Bishop, a German shepherd from Chicago who became Bishy to get rid of the stones lodged in his bladder and penis) or those with risks tied to being born intersex (Red, a California Pomeranian whose male organs were removed to reduce the chance of cancer).
But perhaps in time the growing trans pet community will embrace its gender-nonconforming brothers and sisters (male dogs who squat to urinate, females who mount).
*Only two thirds of Generation Z identify as 'exclusively heterosexual':
Homosexuality is no longer the taboo it once was.  But figures suggest that young people are even more open to experimentation than previously thought.
Only two thirds of Generation Z identify as solely heterosexual, in stark contrast to previous generations, a study has found.
Research by Ipsos Mori found that 66 per cent of young people, aged between 16 and 22, are "exclusively heterosexual" – the lowest figure of any generation.
Among millennials, 71 per cent say they are exclusively heterosexual, as do 85 per cent of those in "Gen X", and 88 per cent of baby boomers.
The research group suggested that social media was playing a part, with young people more likely to be aware of different sexualities because of the availability of such information on the internet.
Researchers said the statistic showed that the youngest generation were "being affected by more open and fluid attitudes".
*Americans Are Having Fewer Babies. Here is why:
Americans are having fewer babies. At first, researchers thought the declining fertility rate was because of the recession, but it kept falling even as the economy recovered. Now it has reached a record low for the second consecutive year.
Because the fertility rate subtly shapes many major issues of the day — including immigration, education, housing, the labor supply, the social safety net and support for working families — there's a lot of concern about why today's young adults aren't having as many children. So we asked them.Wanting more leisure time and personal freedom; not having a partner yet; not being able to afford child-care costs — these were the top reasons young adults gave for not wanting or not being sure they wanted children, according to a new survey conducted by Morning Consult for The New York Times.
*Why Your Brain Tricks You Into Doing Less Important Tasks:  
To all of my procrastinators out there, I offer an explanation: Your brain is working against you, and it's because of a phenomenon called the urgency effect.
Our brains tend to prioritize immediate satisfaction over long-term rewards (you probably remember this from the famous marshmallow experiment). But a study from February found that subjects were more likely to perform urgent, smaller tasks with a deadline than more important tasks without an immediate time constraint, even if the option to perform the urgent task is objectively worse than performing the larger one.
"Normatively speaking," the researchers wrote, "people may choose to perform urgent tasks with short completion windows, instead of important tasks with larger outcomes, because important tasks are more difficult and further away from goal completion, urgent tasks involve more immediate and certain payoffs, or people want to finish the urgent tasks first and then work on important tasks later."
In other words: Even if we know a larger, less-urgent task is vastly more consequential, we will instinctively choose to do a smaller, urgent task anyway. Yet again, thanks for nothing, brain.
*Modern, Skimpy Bikini Debuted at Paris Pool Fashion Show in 1946:
Although women have worn bikini-like two-piece garments for centuries—mosaics from the 4th century depict women in such garb—the modern bikini was only introduced in 1946. Anticipating that his revealing swimwear design would have an explosive effect on fashion, French engineer Louis Réardnamed his skimpy suit after the Bikini atoll in the central Pacific, where US nuclear testing had just begun. However, he struggled to find a model to debut his G-string bikini.
*YouTube's Hot New Trend: Impersonating Cops for Pranks:
In late June, a middle-aged man driving a truck in suburban Houston saw an unmarked police car behind him turn on its lights.The driver pulled into a strip mall, handed over his license, and stepped out to be frisked. But the cop, a young man in a T-shirt with a badge on a chain around his neck, was holding a selfie stick.
Another officer burst out of the car.
"Is that a weapon?" he said, looking into the truck-bed before turning back to the driver. "Hey, hey, hey, hands back up on the car!"
These weren't real cops. Instead, the truck driver had been pulled over by a car filled with YouTube pranksters, making him the latest victim of a "pull-over prank."
Pull-over pranks are a risky YouTube genre in which jokers put police-style lights on their cars and impersonate police for laughs and views. The man who first approached the truck driver and took his driver's license, for example, was Chris Sails, a YouTube celebrity with more than nearly 3 million subscribers on the site.

*It's Not Your Imagination, Airline Restrooms Are Getting Smaller:
If the restroom on your next flight seems a bit snug, don't assume you've picked up a few pounds. U.S. airlines increasingly are putting smaller lavatories on their planes — and the economics of the decision means they're probably here to stay.
As labor costs rise and fuel prices surge, airlines are taking advantage of robust travel demand to squeeze as many passengers as possible into planes. Knee-bashing reductions to legroom and elbow-crunching cuts to seat size are well-known tactics. The latest method is to retrofit old aircraft and order new ones with svelte lavatories that allow for an extra row of seats.
Airlines say the new restrooms are just a few inches smaller than what passengers are used to. But it's not like the bathrooms were that big to begin with, and the tighter fit is sparking complaints from pilots, concerns from flight attendants and griping from travelers. Consultant Samuel Engel said taking his 4-year-old son to the restroom during a recent four-hour flight was like a yoga exercise.
"We're both compact people, but I still had to basically straddle him to be able to fit in the lav together," said Engel, who leads the aviation group at consulting firm ICF. "The sink is so tiny that we did a sort of four-handed ballet to wash each of our hands in turn, splashing water all over in the process."

*Lowest Ever Hispanic Unemployment Ignored By Univision, Telemundo:
On the morning of July 6, the 
U.S. Department of Labor's Bureau of Labor Statistics
 announced that Hispanic unemployment in the United States had reached its lowest level, 4.6%, in the 45 years since the agency first started keeping records on the statistic, back in 1973.One would think such a historic achievement would be news that night on the nation's leading Spanish-language television news programs, but that was not the case. The principal national evening newscasts of 
Univision
 and 
Telemundo
(sister network of 
NBC
), along with their lesser-known rivals
Azteca América
 and 
Estrella TV
, all kept silent about the record low, and its significance for the country's Latino population.
Specifically, during the milestone month of June 2018, a net 164,000 Hispanics entered the U.S. workforce (employed or actively looking for work), while employment per theHousehold Survey increased by 250,000, leading to 86,000 fewer unemployed. The principal, Washington, D.C.-based U.S. Spanish-language news program of CNN en Español, Directo USA, also passed on reporting the historic news that evening, as did NTN24's evening Informativo.

*Jackie Kennedy's Packing List for Texas, Chic and Poignant:
Jackie Kennedy's recently resurfaced packing list for the fateful autumn trip to Texas she took with her then-husband, President John F. Kennedy, contains plenty of interest for fashion historians.
In the margins of the weekend's itinerary, which she had written out for her personal assistant, the first lady scheduled the visit outfit by outfit. For the day of Nov. 21, her look would be head-to-toe Chanel: a white coat, skirt and blouse, with a black hat atop her head and a gold and navy bracelet on her wrist ("safety pin," she wrote underneath, perhaps in reference to its clasp).
In the evening, she would don a black velvet dress with satin shoes and white kid gloves. And of course the jewelry had been considered: pearls with a diamond bracelet and earrings. Mrs. Kennedy was not one to leave room for surprises.
*EXAMINER-INTEL FOR INFLUENCERS:
Now you can share LBN with your friends, family, and associates (if they've got the guts) by telling them to go to
www.LBNExaminer.com
.
*EXAMINER-R.I.P.:
Alfred. W. Alberts, a largely unknown hero behind the first cholesterol-lowering statin approved in the United States, died on June 16 in Fort Collins, Colo. He was 87. His son Eliconfirmed the death, at a rehabilitation facility. Mr. Alberts had a heart attack two weeks earlier and then bypass surgery. A resident of Wycoff, N.J., he had been visiting his son in Colorado at the time. Mr. Alberts's story was an unlikely one. He lacked the usual credentials for a medical scientist — an M.D. or a Ph.D. — and started out as a lab technician. Yet he ended up as a peer to established researchers like P. Roy Vagelos, a biochemist who became chairman of Merck, the giant pharmaceutical company.
*EXAMINER-SEE IT: 
Even though barn owls have simple brains, a new study suggests they can visually process objects in ways similar to that of animals with more sophisticated perception.
*MEET: P. T. Barnum BORN IN 1810:
P.T. Barnum may be best known for the circus he formed withJames Bailey in 1881, but this took place late in his life and was neither his first, nor sole, line of work. The splashy showman was also an author and, oddly enough, a politician. Yes, the man who may have said "There's a sucker born every minute" was elected to office—more than once.
*EXAMINER-COMMENTARY by Thomas L. Friedman:
Not a single community leader I spoke to recently said the progress was due to technology — to microchips. They all said it was due to relationships — relationships born not of tribal solidarity but of putting aside tribal differences to do big hard things together in their collective interest. It's a beautiful thing to see.So, on this recent Fourth of July, it's worth remembering that it was our ability to do big hard things together as Americans that also got us this far as a country. And if you want to be reminded of what that looks like — because it is so easy to forget these days.
*EXAMINER-SEE IT:
The female antihero of fiction writer Ottessa Moshfegh's first novel was everything women are not supposed to be: "ugly, disgusting, unfit for the world."
*EXAMINER–HEALTH WATCH:
Americans drink a lot of juice. The average adult drinks 6.6 gallons per year. More than half of preschool-age children (ages 2 to 5) drink juice regularly, a proportion that, unlike for sodas, has not budged in recent decades. These children consume on average 10 ounces per day, more than twice the amount recommended by the American Academy of Pediatrics.
Parents tend to associate juice with healthfulness, are unaware of its relationship to weight gain and are reluctant to restrict it in their child's diet. After all, 100 percent fruit juice — sold in handy individual servings — has been marketed as a natural source of vitamins and calcium. Department of Agricultureguidelines state that up to half of fruit servings can be provided in the form of 100 percent juice and recommend drinking fortified orange juice for the vitamin D. Some brands of juice are even marketed to infants.
Government programs designed to provide healthy food for children, such as the Special Supplemental Nutrition Program for Women, Infants, and Children, offer juice for kids. Researchers have found that children in the program are more likely to exceed the recommended daily fruit juice limit than those who are similarly poor but not enrolled.
Despite all the marketing and government support, fruit juices contain limited nutrients and tons of sugar. In fact, one 12-ounce glass of orange juice contains 10 teaspoons of sugar, which is roughly what's in a can of Coke.
*EXAMINER – COMMENTARY by Jane Brody: 
Studies in societies with limited supplies of drinking water suggest you can help to counter dehydration and, at the same time, enhance the healthfulness of your diet by consuming nutritious foods that are laden with a hidden water source. Plant foods like fruits, vegetables and seeds are a source of so-called gel water — pure, safe, hydrating water that is slowly absorbed into the body when the foods are consumed.  That's the message in a newly published book, "Quench," by 
Dr. Dana Cohen
, an integrative medicine specialist in New York, and
Gina Bria
, an anthropologist whose studies of the water challenges faced by desert dwellers led to the establishment of the 
Hydration Foundation
, a nonprofit group that promotes understanding and consumption of nonliquid sources of water.
*EXAMINER–VIDEO LINK: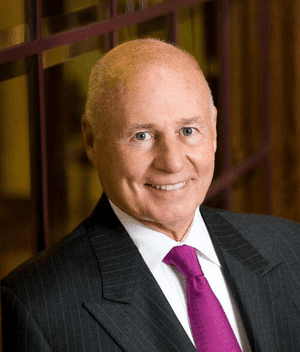 *EXAMINER-COMMENTARY by David Brooks:
Often people are moved to tears by sadness, but occasionally people are moved to tears by goodness. That's what happens to the audiences of "Won't You Be My Neighbor?" the new documentary about Fred Rogers.
The documentary demonstrates how Rogers's children's show got started and how he used it over 30 years to teach and accompany children. It describes the famous opening sequence — Mister Rogers going to the closet, putting on the sweater, changing his shoes. It describes how he gently gave children obvious and nonobvious advice: You are special just the way you are; no, children can't fall down the drains in the bathtub.
Sometimes he would slow down time, be silent for long periods as he fed his fish. Occasionally "Mister Rogers' Neighborhood" touched politics. During the civil rights era, when black kids were being thrown out of swimming pools, Rogers and a black character bathed their feet together in a tub. After Bobby Kennedy was killed, Rogers gently explained what an assassination was.
There's nothing obviously moving here, and yet the audience is moved: sniffling, wiping the moisture from their cheeks. The power is in Rogers's radical kindness at a time when public kindness is scarce. It's as if the pressure of living in a time such as ours gets released in that theater as we're reminded that, oh yes, that's how people can be.
Moral elevation gains strength when it is scarce.

*EXAMINER–VIDEO LINK:
*EXAMINER–COMMENTARY by Maureen Dowd:
Donald Trump
 was profoundly affected by watching his older brother, 
Freddy
, die from alcoholism at 43.He proselytized against drinking and smoking, warning his kids away from those vices. Even with his casinos, Trump wasn't a gambler, either, saying he'd rather own slot machines than play them.
And yet, in a strange twist, Trump has ended up an addict.
One of the more chilling things I've heard recently came fromJaron Lanier, the Silicon Valley founding father whose new book is "Ten Arguments for Deleting Your Social Media Accounts Right Now."
*EXAMINER-A DIFFERENT VIEW:….
Napalm victim, Saigon, South Vietnam, April 29, 1971
*EXAMINER-OVERHEARD:
Two years ago it would been unimaginable that 
Graydon Carter 
would be out of 
Vanity Fair
 and his arch nemesis,
Donald Trump
, would be in the 
White House
.Carter, 68, co-founded 
Spy
 magazine in the 1980s where he infamously branded Trump a "short-fingered vulgarian" before taking the helm at Vanity Fair in the 1990s. There he presided over Hollywood's toughest guest list, Vanity Fair's annual
Oscars 
afterparty.
Since leaving Condé Nast last year, Carter has spent the last several months in the south of France plotting his next act. In Provence, "his disdain for Trump has only increased," one close friend told The Daily Beast.
But Carter doesn't have plans to take on Trump.
Two sources with knowledge of Carter's thinking said he wants to start a new venture that would be heavy on events with a media component built in. (The New York Post was first to report details of Carter's new media enterprise, describing it as a "multi-platform venture centering, at least at first, on wealthy and famous European families, including Britain's royal family.") Carter is no stranger to events having been heavily involved in launching VF's new establishment summit.
When Carter ended his 25-year run at Vanity Fair, he told theNew York Times: "I wanted to have a third act. And I thought, time is precious."
The clock is ticking.
LBN Examiner Edited By Renee Preston
LBN Examiner Disclaimer: 1.) The LBN Examiner accepts no liability for the content of this email, or for the consequences of any actions taken on the basis of the information provided. The LBN Examiner is not associated with any commercial or political organization and is transmitted via the web for the sole benefit of its subscribers. 2.) Unfortunately, computer viruses can be transmitted via email. The recipient should check this mail and any attachments for the presence of viruses.