*YOUR TAX MONEY AT WORK –  D.C. Cat-Counting Census to Cost $1.5 Million Over Three Years: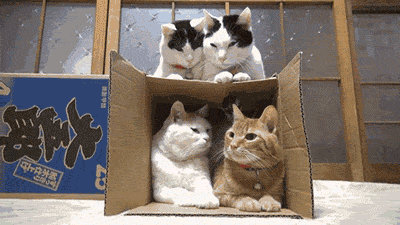 A three-year, $1.5 million effort to count the number of cats living in the Nation's Capital launched Tuesday.

The "
DC Cat Count
" census is being conducted a group of scientists and animal welfare organizations, T
he Washington Post 
reports:

"By spending $1.5 million over three years, a consortium of scientists and animal welfare organizations thinks it can find out with an initiative known as the DC Cat Count, which launches Tuesday.

"The cat census, organized by the 
Humane Rescue Alliance
, the 
Humane Society
 of the United States, 
PetSmart Charities
and the 
Smithsonian Conservation Biology Institute
, will help animal advocates understand how many felines are in the city and how to cope with cats that don't have a home."
*MS-13 Gang Member Attempts to Exploit U.S. Asylum Program:
Border Patrol
 agents in Texas apprehended a Salvadoran national who attempted to exploit the U.S. asylum program by claiming fear for his life. The man was later identified as an 
MS-13
 gang member during processing.
Agents apprehended the man, "who made a claim of fear to being deported back to his native country," near Hidalgo, Texas, on July 5, the Border Patrol reported. During processing, "it was confirmed the man is an member of the MS-13 gang," the Border Patrol said.
The Trump administration's recent enforcement of immigration policy along the U.S.-Mexico border, which sometimes included the separation of family members has thrusted the U.S. asylum program into the center of public attention.
This comes as a recent report by the United Nations now shows the U.S. is the largest recipient of new asylum applications worldwide. Further, The U.S. has seen a massive increase in non-credible asylum claims, reports from the Department of Homeland Security (DHS)indicate.

*Psychology Itself is Under Scrutiny:
Many famous studies of human behavior cannot be reproduced. Even so, they revealed aspects of our inner lives that feel true:
The urge to pull down statues extends well beyond the public squares of nations in turmoil. Lately it has been stirring the air in some corners of science, particularly psychology.
In recent months, researchers and some journalists have strung cables around the necks of at least three monuments of the modern psychological canon:
•    The famous Stanford Prison Experiment, which found that people playacting as guards quickly exhibited uncharacteristic cruelty.
•    The landmark marshmallow test, which found that young children who could delay gratification showed greater educational achievement years later than those who could not.
•    And the lesser known but influential concept of ego depletion — the idea that willpower is like a muscle that can be built up but also tires.
The assaults on these studies aren't all new. Each is a story in its own right, involving debates over methodology and statistical bias that have surfaced before in some form.
But since 2011, the psychology field has been giving itself an intensive background check, redoing more than 100 well-known studies. Often the original results cannot be reproduced, and the entire contentious process has been colored, inevitably, by generational change and charges of patriarchy.
"This is a phase of cleaning house and we're finding that many things aren't as robust as we thought," said Brian Nosek, a professor of psychology at the University of Virginia, who has led the replication drive. "This is a reformation moment — to say let's self-correct, and build on knowledge that we know is solid."
Still, the study of human behavior will never be as clean as physics or cardiology — how could it be? — and psychology's elaborate simulations are just that. At the same time, its findings are far more accessible and personally relevant to the public than those in most other scientific fields.
*Doctors, hospitals sue patients who post negative comments, reviews
on social media:
Last week, a patient in Cleveland agreed to pay $100 to settle what were once felony charges for emailing his former Cleveland Clinic surgeon articles the doctor found threatening and posting a list on 
Yelp
 of all the surgeries the urologist had scheduled at the same time as the one that left the patient incontinent and impotent a decade ago.
That ended a lengthy legal battle between the hospital and the patient, David Antoon.
His case is part of a growing trend in which the medical community aggressively fights negative social media posts, including cases in Ohio, Arizona and Michigan.
*More Americans Are Dying of Cirrhosis and Liver Cancer:
Deaths from cirrhosis and liver cancer are rising dramatically in the United States.
From 1999 to 2016, annual cirrhosis deaths increased by 65 percent, to 34,174, according to a study published in the journalBMJ. The largest increases were related to alcoholic cirrhosis among people ages 25 to 34 years old.
From 2009 to 2016 there was a 10.5 percent annual increase on average in cirrhosis-related mortality among people ages 25 to 34.
Cirrhosis, irreversible scarring of the liver, has many causes, including alcohol consumption, obesity, nonalcoholic fatty liver disease and hepatitis. Cirrhosis can lead to liver cancer and liver failure, both of which can be fatal.
Rates of cirrhosis in some groups declined from 1999 to 2008, but that trend reversed in 2009.
*STRIDE BOLDLY-READ EXAMINER: 
Now you can share LBN Examiner with your friends, family, and associates (if they've got the guts) by telling them to go towww.LBNExaminer.com
*MEET- Jeff Bezos
~The Richest Man in Modern History, Topping $150 Billion~
Jeff Bezos
 is the richest person in modern history.
The Amazon.com Inc. founder's net worth broke $150 billion in New York on Monday morning, according to the Bloomberg Billionaires Index. That's about $55 billion more thanMicrosoft Corp. co-founder Bill Gates, the world's second-richest person.
Bezos, 54, has now topped Gates in inflation-adjusted terms. The $100 billion mark that Gates hit briefly in 1999 at the height of the dot-com boom would be worth about $149 billion in today's dollars. That makes the Amazon chief executive officer richer than anyone else on earth since at least 1982, whenForbes published its inaugural wealth ranking.
Jeff Bezos Facts:
1. Bezos makes more money 
in one minute
 than the average millennial makes in a year.
2. Bezos has more than four times as much money as his alma mater, Princeton University.
3. He's one of the top 25 largest landowners in America.
4. He's building the biggest home in Washington, DC (aside from The White House).
5. He may be 'the first 12-digit man,' but his net worth could go even higher.

*EXAMINER–R.I.P.:
Annabelle Neilson
, a former model, children's author, reality television personality and friend and confidante to cult fashion stars like 
Alexander McQueen
 and 
Kate Moss
, died on Thursday. She was 49.
The police said they had been called to Ms. Neilson's multimillion-dollar home in the Chelsea neighborhood of London, where her body had been found. They did not confirm the cause of death but said it was not being treated as suspicious.
Born in 1969 into a wealthy British aristocratic family, Ms. Neilson was severely dyslexic and, after being badly bullied, left school at 16. A vicious assault during a gap year visit to Perth, Australia, left her with injuries requiring reconstructive surgery, and she soon began struggling with drug addiction.

*WHO READS THE LBN EXAMINER?
Rising Democratic star socialist Alexandria Ocasio-Cortezalong with with 12 members of the White House staff, 3 Nobel Prize winners, over 100 Academy Award winners, 6 U.S. Senators, and over 300 Grammy Award winners.
*EXAMINER-SITE OF THE WEEK:   
The Gun Violence Archive is an online archive of gun violence incidents collected from over 2,500 media, law enforcement, government and commercial sources daily in an effort to provide near-real time data about the results of gun violence. GVA in an independent data collection and research group with no affiliation with any advocacy organization.
*EXAMINER-INVESTIGATES: 
On average, the water in the ocean is 3.5% salt.
*EXAMINER–COMMENTARY by Thomas L. Friedman:
If your puppy makes a mess on your carpet and you shout "Bad dog," there is a good chance that that puppy's ears will droop, his head will bow and he may even whimper. In other words, even a puppy acts ashamed when caught misbehaving. That is not true of 
Donald Trump
. Day in and day out, he proves to us that he has no shame. We've never had a president with no shame — and it's become a huge source of power for him and trouble for us.
And what makes Trump even more powerful and problematic is that this president with no shame is combined with a party with no spine and a major network with no integrity — save for a few real journalists at Fox News like the outstanding Chris Wallace.
When a president with no shame is backed by a party with no spine and a network with no integrity, you have two big problems.
First, there is no one inside his party or base who is going to sustainably stop Trump from being himself and doing whatever he bloody pleases. The Republican Party has completely lost its way.
Don't be fooled by the last-second tut-tutting of G.O.P. senators about Trump's kowtowing to Vladimir Putin in Helsinki and spurning of our intelligence agencies.

*EXAMINER-COMMENTARY by Parker Posey (Actress):
I love love stories, and I love the difference between men and women, and you know, thought that when I became an adult I would play these adult roles with these emotions and, you know, this wit. Like the movies in the '40s. I mean, Nora Ephron was hired to rewrite "Bewitched." We were on a plane, and she laughed at it — after all the success of her own voice. I thought things would expand and get more grown-up. It would have been more interesting. So it was strange to see that not happen.
*EXAMINER–COMMENTARY by David Brooks:
When 
C.S. Lewis
 was a boy, his mother died. "With my mother's death," he wrote, "all settled happiness, all that was tranquil and reliable, disappeared from my life. There was to be much fun, many pleasures, many stabs of Joy; but no more of the old security. It was sea and islands now; the great continent had sunk like Atlantis."
It may seem melodramatic, but that passage comes to mind when I think of the death of America's relationship with Europe, and Donald Trump's betrayal Monday of the democratic values that were the basis for that relationship.
Europe is America's mother continent. Our foundational institutions were inherited from Europe. Our democracy is Greek and British. Our universities are German. The etiquette book George Washington read to improve himself was translated from French, and so were Thomas Jefferson's ideals.
Europe represented a path to progress; America saw itself embracing that path and surpassing it. After the revolution, as the historian Joseph Ellis has written, Americans were sure a new generation of Shakespeares, Dantes and Ciceros would arise on North American soil.
*EXAMINER–A DIFFERENT VIEW:….
Truman Capote, New York, October 10, 1955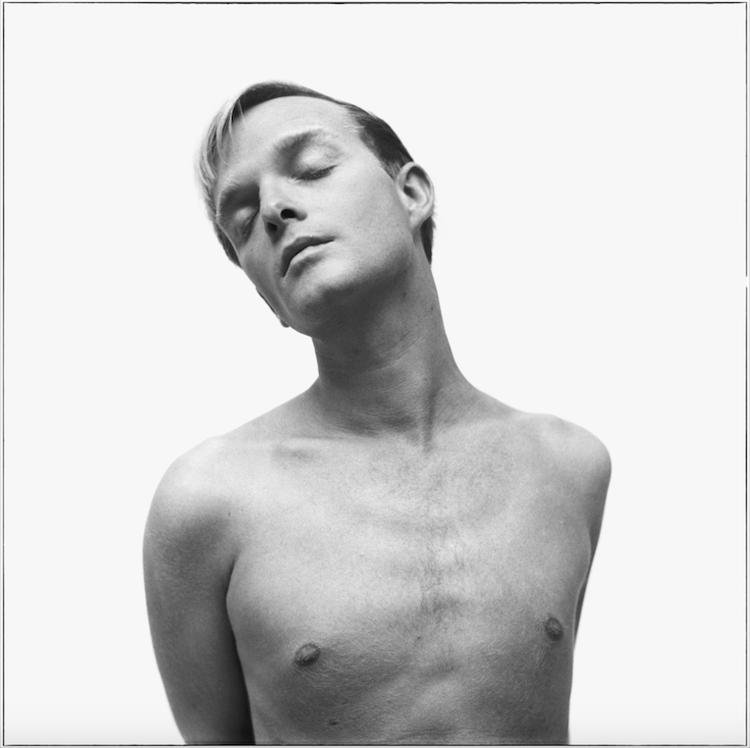 *EXAMINER-OVERHEARD:
David Cassidy
's son 
Beau
 is set to inherit a lot more money than expected — up to $1.68 million more. "
The Partridge Family
" star's estate was originally estimated to be worth around $150,000 in assets, 
The Blast
 reported, but there were concerns that after paying off all of his debts, which totaled $186,840, there wouldn't be much left.
However, the estate reportedly now claims that after Cassidy's debts are paid off, it would be left with assets and cash with a value of approximately $230,000.
LBN

 Examiner Edited By: Renee Preston