*Hard to Digest: Inmates Eat Holiday Steak During Shutdown While Prison Workers Go Unpaid:
The partial government shutdown created a delicious irony at federal prisons — inmates dining on lavish holiday meals in front of disgruntled staffers forced to work without pay. The striking dynamic played out at dozens of prisons across the country on 
Christmas
 and 
New Year's Day
, several workers told 
NBC News
, aggravating staffers who were already fretting about bills to pay and children to feed.
Inmates at FCI Pekin in Illinois enjoyed a fancy meal of steak and shrimp on Jan. 1. Cornish hen and Boston Creme pie were on the menu at the Metropolitan Detention Center in Brooklyn. And the prisoners at a federal institution in Minnesota munched on heaping plates of chicken wings, according to staffers and documents obtained by NBC News.
"You're giving a gift to somebody who committed a crime, but yet you won't pay the people who are supervising them?" said Sandy Parr, a food service foreman at Federal Medical Center in Rochester, Minnesota. "It's frustrating and maddening."

*How Banks Unwittingly Finance
Mass Shootings:
Two days before 
Omar Mateen
 killed 49 people and wounded 53 more at the 
Pulse nightclub
 in 
Orlando
, he went on 
Google
 and typed "Credit card unusual spending." Mr. Mateen had opened six new credit card accounts — including a 
Mastercard
, an 
American Express
 card and three 
Visa
 cards — over the previous eight months. Twelve days before the shooting, he began a $26,532 buying spree: a 
Sig Sauer MCX .223-caliber rifle
, a 
Glock 17 9-millimeter semiautomatic pistol
, several large magazines, thousands of rounds of ammunition and a $7,500 ring for his wife that he bought on a jewelry store card. His average spending before that, on his only card, was $1,500 a month.
His web browsing history chronicled his anxiety: "Credit card reports all three bureaus," "FBI," and "Why banks stop your purchases." He needn't have worried. None of the banks, credit-card network operators or payment processors alerted law enforcement officials about the purchases he thought were so suspicious.
Mass shootings routinely set off a national debate on guns, usually focused on regulating firearms and on troubled youths. Little attention is paid to the financial industry that has become an instrumental, if unwitting, enabler of carnage.

*YIKES! – Feds Spent More in 1 Month on Food Stamps Than Trump Wants for Year on Wall:
The federal government spent more money on the food stamp program in October, which was the first month of fiscal 2019, than 
President Donald Trump
 now wants the 
Congress
 to approve for the border wall for the entirety of fiscal 2019. In October, according to the 
Monthly Treasury Statement
, the federal government spent $5,892,000,000 on the 
Supplemental Nutrition Assistance Program (SNAP)
, which is also known as the food stamp program.
In November, according to the statement for that month, the federal government spent another $5,428,000,000 on the food stamp program, bringing the total so far for fiscal 2019 (after only two months) to $11,320,000,000—or an average of $5,660,000,000 per month.

*Iran Won't Outlaw Marriage of Under-13 Girls, as Islamic Countries Fare Worst in Annual Gender Survey:
Lawmakers in 
Iran
 have defeated a bid to outlaw the marrying of girls aged nine to 13, just days after the findings of a new global report indicate, once again, that women fare worse in 
Islamic
 countries. A female lawmaker described as a reformist expressed regret at the decision, which was taken by the parliamentary committee dealing with legal and judicial affairs, saying forcing children to marry young was akin to "killing them."
"We intended to allow little girls to enjoy their childhood but unfortunately the motion failed," the ISNA news agency quoted Tayebeh Siavashi as saying. Currently, girls in Iran may be legally married at 13 although those as young as nine may be married with the permission of their fathers or a court.
The rejected motion had aimed to lift the legal marriage age to 16, and to enable marriage between 13 and 16 only with the approval of a legal guardian. Siavashi was quoted as saying that between 30,000 and 40,000 Iranian girls are married under the age of 13, and some 300 at even younger than nine years of age.

*SNOWFLAKE ALERT! Move Over 'Friends,' Millennials Now Find 'Seinfeld' Problematic:
So much of our culture today seems to be about finding reasons to hate pop culture from even a decade or two ago. Now, one of the most popular and successful TV shows of all time is considered problematic for several jokes that were okay – or a little edgy – in the 1990s that are now offensive to 
American millennials
. The previous victim of this new, politically correct world was "
Friends
." Now, "
Seinfeld
" is getting the social justice warrior treatment.
In an article for Bustle just before the New Year, writer Angelica Florio details 13 jokes from the nine-season show that are unacceptable by today's standards. Number one on the list is possibly the most well-known joke from the entire series, the "Soup Nazi." "What might be the most well-known joke from Seinfeld is also one of its most disappointing ones. Maybe in 1995, when the episode (titled 'The Soup Nazi') aired, it felt okay for viewers, but in 2018 when groups of Neo-Nazis have become noticeably emboldened, using the term "Nazi" to label someone as a joke doesn't sit so well anymore," Florio wrote.
It's not the fault of "Seinfeld" that the media 20 years later gave constant attention to a small group of radicals and gave them outsized importance. It's also not "Seinfeld"'s fault the media has made the term "Nazi" meaningless because it uses the label on anyone to the right of Nance Pelosi. The second example on Florio's list refers to an episode that itself points out how problematic Jerry Seinfeld's character is acting. It's the episode with the cigar-store Indian, in which Jerry is trying to date a woman and finds out she's Native American and can't stop using stupid terms that refer to her heritage, like "Indian Giver." The episode itself points out how terrible Jerry is for doing this.
The article also mentions an episode that was controversial when it came out in 1998. Every once in awhile this happens with TV shows. "Family Guy" has gone through it several times. Other entries on the list harken back to the problems today's writers had with "Friends" – mainly, claims the show was homophobic for jokes that are no longer acceptable. (No jokes are acceptable now, so it's really pointless to even act like any comedy is still allowed.) Other problematic jokes include "If I like their race, how can that be racist?" and insensitive jokes about other people's appearances.

*TELL THE WORLD YOUR STORY:
Now you can tell your unique story to the "influential" 
Examiner
readers in all 50 of the 
United States
 and 26 foreign countries.
For the last 16 years, the LBN Examiner (www.LBNExaminer) has been read and trusted by some of the world's most important people —- ***3 Nobel Prize winners   ***12 members of the White House staff   ***Over 100 winners of the Academy Award   ***6 U.S. Senators    ***Over 300 winners of theGrammy Award.
Called "one of the best message bargains on the web", you can now tell YOUR story with a maximum of 200 words with one photo and your web link for the low cost of $200.
And the best part – it's simple! Send us your message (maximum 200 words) with your photo and web link. We will approve and run and you can pay via PayPal, Credit Card or check – your convenience.
Send your Examiner message to:
Ms. Aurora DeRose,
E-mail: Aurora411@TimeWire.net

*THINK BOLD–READ LBN EXAMINER:
Now YOU can invite your friends, family, and associates (if they've got the guts) by telling them to go to
www.LBNExaminer.com
.
*EXAMINER–INVESTIGATES: Divorce:
•    In 
New York
 and 
Mississippi
, a spouse can sue a third party for being responsible for the failure of a marriage in cases of what's called "alienation of affection."
•    It's a law in Wichita, Kansas, that if a man mistreats his mother-in-law, it cannot be used as grounds for a divorce.
•    In 2012, an Italian man brought his mother along on his honeymoon. His new bride asked for a divorce three weeks later.
•    Only two U.S Presidents have known to have been divorced:Ronald Reagan and Donald Trump.
•    The world's oldest divorcées are a 99-year-old Italian man and his 96-year-old (ex) wife. He divorced her after 60 years of marriage when he found love letters she had written to her lover in the 1940s. They married in 1934 and divorced in 2011.
•    A prosthetic penis could cause tension within a marriage. In 2008, a woman asked for a divorce from her husband after his prosthetic penis extension snapped off during sex.
•    In America, the divorce rate peaked at 50% in the 1980s. While the national divorce has declined, a first marriage is still between 40-50% likely to end in divorce.
•    According to U.S. statistics, if one partner smokes, a marriage is 75% more likely to end in divorce.
•    Research shows that couples in Republican states are 27% more likely to divorce than couples in Democratic states. Couples in Republican states have historically married younger than their Democratic counterparts.
•    In ancient Chaldea, a man could get a divorce by writing a letter to his wife's father or by saying "Thou are not my wife." However, if the wife ever said, "Thou are not my husband," she would be immediately drowned.

*EXAMINER–VIDEO LINK:
Shields
 and 
Brooks
 on government shutdown, new 
Congress
—- 
https://youtu.be/ypNGe-c80ZU
*EXAMINER–BUSINESS INSIDER:
Disneyland
 announced it's significantly hiking its already steep ticket prices once again, this time as it prepares to open its eagerly anticipated 
Star Wars
 expansion. The cheapest single-day ticket for a "low-demand" day in the 
Anaheim
 park will now cost you triple digits for the first time — $104. The least expensive daily ticket to 
Disney World
 in 
Florida
 will be $109. The price of a ticket for a high-demand day is up to $149. The rates for annual passes and parking are, of course, also going up.
*WHO READS LBN EXAMINER?:
Reverend Jesse Jackson
 along with 12 members of the 
White House
 staff, 3 
Nobel Prize
 winners, over 100 
Academy Award
winners, 6 
U.S. Senators
, and over 300 
Grammy Award
winners.
*EXAMINER–COMMENTARY by Bret Stephens:
There are plenty of reasons to worry about the state of the
American
 mind today, as well as the state of the university. Speech is not as free; gadflies are not as welcome; inquiry is dictated as much by the availability of funding as it is by the instincts of curiosity, and funding itself is often short.
*EXAMINER–COMMENTARY by David Brooks:
Protracted loneliness causes you to shut down socially, and to be more suspicious of any social contact," author 
Johanna Hari
writes. "You become hyper vigilant. You start to be more likely to take offense where none was intended, and to be afraid of strangers. You start to be afraid of the very thing you need most.
*EXAMINER – A DIFFERENT VIEW:….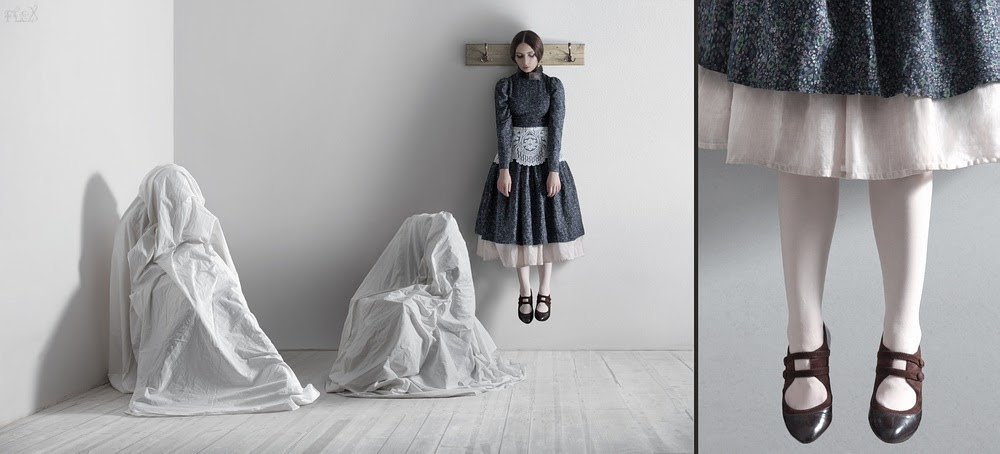 *INVESTOR LOOKING FOR "SHARK-TANK" TYPE PRODUCTS FOR LARGE GROWTH:
Prominent investor looking for "
Shark-Tank
" type products with extraordinary growth potential. Must be already in business and proven successful. Investor has international proven success over 30 years. Send confidential overview of business along with complete contact details to: 
SunsetMerch@TimeWire.net
.