*ARMED AND DANGEROUS – IRS Had 4,487 Guns; 5,062,006 Rounds of Ammunition: 
The 
Internal Revenue Service
 had in its weapons inventory 4,487 guns and 5,062,006 rounds of ammunition as of late 2017, according to a report published this month by the 
Government Accountability Office
.
Included in this arsenal, according to the GAO, were 15 "fully automatic firearms" and 56,000 rounds of ammunition for those fully automatic firearms.
The same report– "Federal Law Enforcement: Purchases and Inventory Controls of Firearms, Ammunition, and Tactical Equipment"–says that the Office of the Inspector General of the Department of Health and Human Services had 194 fully automatic firearms and 386,952 rounds of ammunition for those fully automatic firearms.
"The term 'fully automatic' used in this report," says a footnote in the report, "encompasses a range of firearms classified as machine guns, including submachine guns, three round burst guns, and guns with a selector switch that can enable continuous fire."

*From Now On, A NYC Newborn's Gender Can Be 'X':
On Wednesday, for the first time in its history, 
New York City 
offered a third option for parents of newborn babies or anyone choosing not to identify as male or female: changing or setting the gender of a birth certificate to "
X
."
That third option, bypassing male and female, became available courtesy of a law signed by New York Mayor Bill de Blasio in early October that went into effect on January 1. De Blasio stated that the law allowed citizens the freedom to "tell the government who they are and not the other way around… Imagine if you were told you were something that you did not consider yourself to be." He addressed transgender New Yorkers, saying, "You be you. Live your truth. And know that New York City will have your back."
De Blasio had said in June, "Pride Month is a time to celebrate how far we've come in the fight for equality, and re-affirm our commitment to protecting all New Yorkers from discrimination. This proposal will allow transgender and gender non-conforming New Yorkers to live with the dignity and respect they deserve, and make our City fairer."

*Trump EO Freezing Federal Pay Saves Taxpayers from Extraordinary Pay Increases:
President Donald Trump
 issued an executive order effectively freezing federal pay for 2019 at current 2018 levels. Had the president not issued this executive order (and lacking congressional action on federal pay), federal workers would have received a 2.1 percent across-the-board pay increase, as well as a 25 percent increase in locality-based pay.
A 2.1 percent across-the-board increase would have cost roughly $5 billion in 2019 while the locality-based increase would have cost a reported $26 billion. That exceptional pay spike would have kicked in had the president not acted and had the default changes specified in the 1990 Federal Employees Pay Comparability Act kicked in instead. That act provides for annual federal pay increases based on the Bureau of Labor Statistics' Employment Cost Index, which tracks civilian employment costs.
Despite the specified formulaic federal pay increases, federal pay has more recently been set by presidents through their authority to propose an alternative pay schedule.

*Report: Biggest Jailer of Journalists is Communist China:
The Reporters Without Borders (RSF)
 2018 report on deadly attacks and abuses against journalists shows that the "biggest jailer of journalists," as of December 2018, is 
Communist China
, which is holding 60 reporters. In second place behind China is 
Egypt
 (38 reporters jailed), then 
Turkey
 (33 reporters jailed), 
Saudi Arabia
 (28) and then 
Iran
 (28). Worldwide, 348 journalists are being held in prisons, according to the 
RSF
, 324 men and 24 women.
Among the 348 detained reporters, 179 are professional journalists, 150 are non-professional bloggers, online reporters, citizen journalists and 19 media workers, according to the RSF report.

*Survey: 81% of Weekly Churchgoers Say Religion 'Can Answer Today's Problems':
A new survey shows that religion is important to 72% of 
Americans
 and that, among weekly churchgoers, 81% believe religion can answer "all or most of today's problems."In the poll, conducted Dec. 3-12, 
Gallup
 asked, "How important would you say religion is in your own life — very important, fairly important or not very important?"
For "all Americans," 51% said religion is "very important" and 21% said "fairly important," which equals a total of 72% on the importance scale. However, 27% of all Americans said religion was "not very" important in their lives. For "Christians," the percentages were higher: 62% "very important and 25% "fairly important," for a total of 87% important.  Only 13% of Christians said religion was "not very" important in their lives.
Gallup also asked, "Do you believe that religion can answer all or most of today's problems, or that religion is largely old-fashioned and out of date?" For those attend church weekly, 81% of them said religion can answer today's problems. In that same group, 11% said religion is old-fashioned and out of date.

*THINK OUTSIDE THE BOX–READ LBN EXAMINER:
Now you can invite your friends, family, and associates (if they've got the guts) by telling them to go to
www.LBNExaminer.com
*EXAMINER–INVESTIGATES: Weight Loss: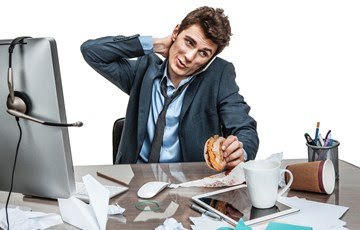 •    During the 19th century, a diet called "
Fletcherism
" became popular. Introduced by 
American Horace Fletcher
 ("the 
Great Masticator
"), the diet promoted chewing a mouthful of food at least 32 times or until it was turned into liquid. He argued his method of eating could help people avoid disease and lose weight.
•    Elvis Presley was famously a fan of the "Sleeping Beauty Diet," or a diet where a person is sedated for days at time. The reasoning behind the diet was that a sleeping person wouldn't eat.
•    Losing weight alters brain activity. For example, after following a weight loss program for 6 months, women scored better on memory tests. Research has also linked obesity to poor memory, especially in overweight pear-shaped women.
•    A fat cell lives for about 7 years. When a fat cell dies, a new one grows to replace it. The body keeps track of how many fat cells it has as well as the amount of fat in each cell. If fat cells are removed by liposuction, for example, the body compensates by growing new fat cells in other areas of the body.
•    Obesity has been linked to several types of cancer. Specifically, being overweight causes inflammation that causes cell changes in the body. However, just by losing 5% of your body weight can significantly lower dangerous levels of inflammation.
•    People with a disorganized work space are more likely to eat junk food. According to a University of Minnesota study, people in disorganized workspaces are more likely to choose unhealthy snacks.
•    After undergoing bariatric surgery, approximately 87% of patients said their taste buds had changed. Almost half of them said food didn't taste as good, so they didn't eat as much. Additionally, people had less of a preference for salty foods.
•    Losing weight can reduce arthritis symptoms.
•    A recent study found that eating dark chocolate in moderate amounts is associated with lower levels of abdominal fat. Scientists speculate that the antioxidants may help fight inflammation and improve metabolic functioning.
•    Scientists believe there are as many as 100 different types of "fat genes," or genes that increase the likelihood of someone developing type 2 diabetes and becoming obese. However, scientists note that obesity-promoting genes can be offset by regular exercise and a healthy diet.

*EXAMINER–VIDEO LINK:
The concluding finale of the revealing TV interview show -"
Without Notes
" with acclaimed attorney 
Robert Shapiro. 
Episode 3: 
Brent Shapiro Foundation
https://youtu.be/sA35lsoZB1U
*EXAMINER–R.I.P.:
Pegi Young
, the singer-songwriter who was married to 
Neil Young
 for 36 years, died Tuesday after a yearlong battle with cancer. She was 66. "[She] passed away surrounded by her friends and family in her native 
California
," reads a short statement on her official 
Instagram
 account. "We request that the families' privacy be respected at this time."
Young was working as a waitress at a diner near Neil Young's ranch when they met in the mid-Seventies. "Never saw a woman look finer," Neil Young wrote in his 1992 classic song "Unknown Legend," one of several songs about their love that also include "Harvest Moon" and "Such an Angel." "I used to order just to watch her float across the floor."

*TELL YOUR STORY TO ALL "INFLUENTIAL"
EXAMINER READERS:
Now you can tell your unique story to the "influential" 
Examiner 
readers in all 50 of the 
United States
 and 26 foreign countries.
For the last 16 years, the LBN Examiner (www.LBNExaminer) has been read and trusted by some of the world's most important people —- ***3 Nobel Prize winners   ***12 members of the White House staff   ***Over 100 winners of theAcademy Award   ***6 U.S. Senators    ***Over 300 winners of the Grammy Award.
Called "one of the best message bargains on the web", you can now tell YOUR story with a maximum of 200 words with one photo and your web link for the low cost of $200.
And the best part – it's simple! Send us your message (maximum 200 words) with your photo and web link. We will approve and run and you can pay via PayPal, Credit Card or check – your convenience.
Send your Examiner message to:
Ms. Aurora DeRose,
E-mail: Aurora411@TimeWire.net

*WHO READS LBN EXAMINER?:
Author 
Deepak Chopra
 along with 12 members of the 
White House
 staff, 3 
Nobel Prize
 winners, over 100 
Academy Award
 winners, 6 
U.S. Senators
, and over 300 
Grammy Award
 winners.
*EXAMINER-JOB OPPORTUNITY:
Wanted: Prominent P.R./Branding Firm Seeks Part-Time (Flexible Hours) Entry Level Special Projects Coordinator:
Looking for an extremely reliable entry level employee as a Special Projects Coordinator. Approximately 10-15 hours a week, mostly form home but must be available for a weekly meeting in Santa Monica. Must be smart, resourceful, tech savvy, organized, and hungry to learn. A great opportunity to learn and grow within the world of media.
Please send resume with complete contact details, (no attachments) to:
Ms. Aurora DeRose
Aurora411@timewire.net

*EXAMINER–COMMENTARY by Thomas L. Friedman:
Up to now I have not favored removing 
President Trump
 from office. I felt strongly that it would be best for the country that he leave the way he came in, through the ballot box. But last week was a watershed moment for me, and I think for many 
Americans
, including some 
Republicans
.
It was the moment when you had to ask whether we really can survive two more years of Trump as president, whether this man and his demented behavior — which will get only worse as the Mueller investigation concludes — are going to destabilize our country, our markets, our key institutions and, by extension, the world. And therefore his removal from office now has to be on the table.
I believe that the only responsible choice for the Republican Party today is an intervention with the president that makes clear that if there is not a radical change in how he conducts himself — and I think that is unlikely — the party's leadership will have no choice but to press for his resignation or join calls for his impeachment.
It has to start with Republicans, given both the numbers needed in the Senate and political reality. Removing this president has to be an act of national unity as much as possible — otherwise it will tear the country apart even more. I know that such an action is very difficult for today's G.O.P., but the time is long past for it to rise to confront this crisis of American leadership.

*EXAMINER–A DIFFERENT VIEW:….
*EXAMINER–OVERHEARD:
Olivia Newton-John
 gave her niece 
Tottie Goldsmith 
permission to speak about her health in an attempt to shut down "sick rumors" she was dying. Goldsmith told the 
Seven Network
 she had been allowed to speak publicly about her famous aunt, who is battling cancer for the third time. It came after 
US
 and 
Australian
 gossip publications claimed unnamed sources told them her body was "shutting down" and had only "weeks" to live.  But Goldsmith, 56, ended the speculation by confirming the stories were untrue. "You can rest assured she is going nowhere and in really good health. A sick rumor," she said.