*Hackers Threaten to Dump Insurance Files Related to 9/11 Attacks: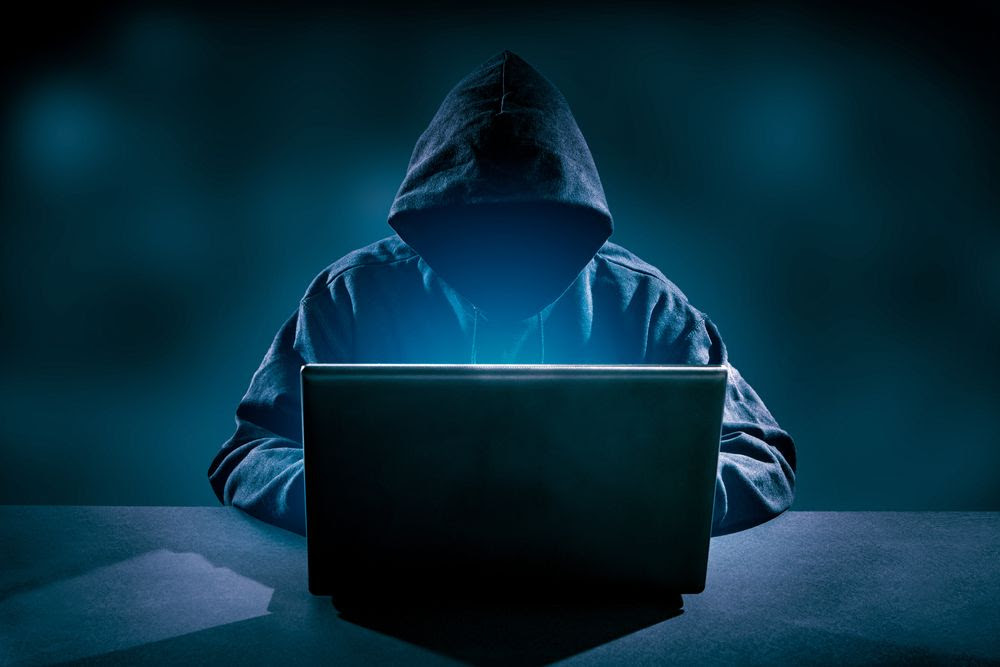 A hacker group known as 
Dark Overlord
 threatened on Monday to publicly release internal files regarding the 
9/11 attacks
 unless their ransom demands are met. Overlord said it had breached a law firm handling cases related to the attacks and seemed to play up 9/11 conspiracy theories in its threat, saying in a tweet that the group will "be providing many answers about 9.11 conspiracies through our 18.000 secret documents." "You're welcome to… make a request to formally have your documents… withdrawn from any eventual public release of the materials. However, you'll be paying us," the group warned.
Overlord claims to have hacked several different insurers and legal firms involved in insuring the World Trade Center and the legal battle that commenced after the towers fell. A spokesperson for one of the insurance companies confirmed to Motherboard that the hackers had breached a law firm that advised the company, and had likely stolen files related to litigation surrounding 9/11. This public extortion is only the latest by the group; they have already targeted a production studio working for Netflix, as well as several medical centers and private businesses.
*California Sheriff Slams Sanctuary Cities, Illegal Immigration After Seven More Individuals Are Arrested In
Cop Slaying:
Seven additional men have been arrested in connection with the murder of Newman, California, Police officer Ronil Singh, for helping suspect Gustavo Perez Arriaga try to flee into Mexico, authorities say. ABC News reports that Arriaga was hoping to escape back to his home country of Mexico with the help of his girlfriend, family members, and co-workers, after he allegedly shot and killed Singh during a routine traffic stop in northern California on Wednesday. Arriaga was in the United States illegally.
"An illegal immigrant with known gang affiliations, the 32-year-old Arriaga tried to flee to Mexico after his alleged crime, authorities said Friday. Stanislaus County Sheriff Adam Christianson said that Arriaga crossed into Arizona from Mexico illegally a couple of years ago and it is believed that he had been working on farms in California's Central Valley," according to ABC News. Arriaga had at least two prior arrests on his record, both for driving under the influence. When Singh pulled Arriaga over early Wednesday morning, it was because he suspected Arriaga of drunken driving. After a brief confrontation which quickly developed into a firefight, Singh was killed. He leaves behind a wife and a five month old son.
Arriaga was eventually captured near Bakersfield, California, nearly 200 miles south of where the initial murder took place. "By late Friday night, a total of seven people had been arrested for either misleading authorities about Arriaga's whereabouts or aiding him in evading authorities – including a woman described as Arriaga's girlfriend and two of his brothers, according to police officials and ABC-owned station KFSN," the outlet continued.

*Aretha Franklin's Estate Owes $6M+ in Back Taxes, Says IRS:
The estate of Aretha Franklin owes the federal government more than $6.3 million in unpaid income tax, according to the Internal Revenue Service. The Queen of Soul died of pancreatic cancer in August and left behind no will for her estimated $80 million estate. The IRS "proof of claim" filings entered Dec. 12 and 19 say the amount owed is cumulative, beginning with an unpaid assessed balance of $1,305,403 in December 2012 and including $552,718 due by the end of this year.
The filing says "no part of this debt has been paid and it is now due and payable to the United State Treasury at the Office of the Internal Revenue Service" and adds, "this debt has priority and must be paid in full in advance of distribution to creditors to the extent provided by law." The estate's attorney,David Bennett, said: "This is not a liquidated claim, and it is disputed by the estate. The vast majority of Ms. Franklin's personal 1040 tax obligations were paid prior to her death—something she wished to occur. The estate is diligently working to resolve any remaining issues."

*Short Patients Are More Likely to Die in Intensive Care: Study:
If you end up in the intensive care unit of a hospital or clinic there's a number of things that can affect your eventual outcome. How healthy you are, your age and the conditions that you're suffering from are all obvious factors, but a new study suggests that your height might actually play a role in whether you're able to pull through or not.
New research published in Intensive Care Medicine suggests that taller patients tend to survive at a higher rate than shorter individuals. The study reaches a rather bold conclusion in that short stature may actually be a risk factor if you end up in the ICU.
The cohort study looked at over 400,000 cases from the UK in total, with 233,308 men and 184,070 women who passed through a hospital intensive care unit.

*ICE in 2018: 71 Removals of Illegal Aliens From State Sponsors of Terror:
In Fiscal Year 2018, the U.S. Immigration and Customs Enforcement (ICE) agency conducted 256,085 removals of illegal aliens who were in the United States, which included 726 removals of aliens with Communist Chinese citizenship and 71 removals of illegals who came from State Sponsors of Terror: Iran, Sudan and Syria.
The ICE Enforcement and Removal Operations Report for FY 2018 (Oct. 1, 2017 – Sept. 30, 2018) explains that a "removal" is the deportation of "immigration violators who are illegally present in the country and have received a final order of removal. A removal is defined as the compulsory and confirmed movement of an inadmissible or deportable alien out of the United States based on such an order."

*STUDY THE WORLD CLOSELY–READ LBN EXAMINER:
Now you can invite your friends, family, and associates (if they've got the guts) by telling them to go towww.LBNExaminer.com

*EXAMINER–INVESTIGATES : Ku Klux Klan:
The Ku Klux Klan arose in the Southern United States after the end of the Civil War in 1865.
•    The Klan is not a single historical group, but a grassroots movement that has risen and then largely disappeared several times since the original Klan was disbanded in 1872.  Notable periods of Klan activity include the original Klan of the 1860s and the Klan revivals of the 1920s and 1950s.
•    According to a 2016 Anti-Defamation League report, membership in the KKK throughout the USA had dropped to approximately 3,000 members. The Southern Poverty Law Center places their estimate slightly higher, between 5,000 and 8,000.
•    The KKK defines its principle enemies as African Americans, Jews, and Catholics.
•    Daryl Davis, an African American blues musician, has spent the last 30 years befriending members of the KKK and questioning them about their beliefs. As of 2017, 200 of those Klansmen have given up their robes as a result of their friendship with Davis.
•    The name "Ku Klux Klan" is derived from Kuklos, the Greek word for circle. It was likely chosen simply because it sounds mysterious and frightening.
•    While it is commonplace to think of the Ku Klux Klan as a male organization, Klanswomen have played a prominent role in the group's history, especially during the Klan revival of the 1920s.
•    The first KKK was formed in 1865 by a group of six friends from Pulaski, Tennessee. Initially they saw themselves as pranksters, but soon realized that they could use their antics to spread fear among the newly freed slaves and exercise their growing power to reassert white control.
•    After the devastation of the Civil War, many Southern men were drawn to the Klan, seeing it as a way to regain a sense of control over their lives and communities, and as a continued form of resistance to what they considered Northern aggression. Approximately 620,000 soldiers died in the American Civil War, and the resulting social upheavals are still being felt today (Civil War Trust)
•    Early KKK leaders referred to their organization as "The Invisible Empire," and saw themselves as knights carrying out a crusade to maintain white leadership and safeguard the moral fabric of the South.

*EXAMINER–INVESTIGATES:
Second-born children are known for going the opposite direction from the firstborn in the family.

*EXAMINER–VIDEO LINK:
The concluding Episode #3 of the revealing TV interview show -"Without Notes" with acclaimed attorney Robert Shapiro –https://youtu.be/sA35lsoZB1U

*EXAMINER–MUSIC INSIDER:
Washington state officials passed a bill to rename a post office near Jimi Hendrix's hometown of Seattle to honor the guitar god. Both of Washington's U.S. senators, Patty Murray andMaria Cantwell, supported Rep. Adam Smith's bill to rechristen Renton Highlands Post Office as the James Marshall "Jimi" Hendrix Post Office. The bill was signed into law last week after it passed unanimously.

*EXAMINER-SPOTLIGHT:

Dr. Paul Abell, Beverly Hills Healthcare Consultant, Draws Upon Personal Experiences in New Book
Dr. Paul Abell, an accomplished healthcare consultant and practitioner, has released a powerful book of wisdom onAmazon and Kindle. Entitled, "Joy is… 365 Keys to Longevity," the book is a synthesis of profound teachings from religion, philosophy, psychology and spirituality regarding the pathway to creating joy in a person's life, which modern research has shown to be the key to longevity. There are 365 succinct transformational concepts on which readers can contemplate or meditate each day.
"The book was born out of the love for my child," explains Abell, "After a lifetime career in the field of alternative healthcare and longevity, I found myself facing a unique challenge when I chose to become a father at age 65."
Abell explains that he needed to enhance the possibilities of living long enough to raise his child to manhood. His intense search for the ultimate keys to longevity revealed that "Joy" is the fundamental dynamic common to most centenarians. In sharing the profound principles which foster a joyous life, he simultaneously leaves a blue print for his son to live a spiritually ethical life in his new book. This timely collection of transformational principles has been described as the "Tao Te Ching of Longevity."

*THE BEST MESSAGING BARGAIN ON THE WEB:
Now you can tell your unique story to the "influential"
Examiner
 readers in all 50 of the 
United States
 and 26 foreign countries.
For the last 16 years, the LBN Examiner (www.LBNExaminer) has been read and trusted by some of the world's most important people —- ***3 Nobel Prize winners   ***12 members of the White House staff   ***Over 100 winners of theAcademy Award   ***6 U.S. Senators    ***Over 300 winners of the Grammy Award.
Called "one of the best message bargains on the web", you can now tell YOUR story with a maximum of 200 words with one photo and your web link for the low cost of $200.
And the best part – it's simple! Send us your message (maximum 200 words) with your photo and web link. We will approve and run and you can pay via PayPal, Credit Card or check – your convenience.
Send your Examiner message to:
Ms. Aurora DeRose,
E-mail: Aurora411@TimeWire.net

*WHO READS LBN EXAMINER?:
Author 
Gina Apostol
 along with 12 members of the 
White House
 staff, 3 
Nobel Prize
 winners, over 100 
Academy Award
 winners, 6 
U.S. Senators
, and over 300 
Grammy Award
 winners.
*EXAMINER–COMMENTARY by Michael Reagan:
Back in April of this year, after 
Starbucks
 announced that anyone with a pulse had every right to use the store bathroom, co–author 
Michael Shannon
 predicted, " … brand commitment will erode quickly as the atmosphere in Starbucks goes from an upscale coffee bistro to a 
San Francisco
 public library. 
[CEO] Schultz
's stores will now function as the concession stand in a homeless encampment." We don't know how many homeless read this column, but the word is out.
New York Post columnist Steve Cuozzo writes, "Seven months after the coffee kingdom declared its toilets open to all — no purchase necessary! — visitors who hear nature's call are finding it isn't always easy to lighten their loads. Finding a usable Starbucks toilet in the Big Apple might actually have gotten harder since last spring's announcement — and not just for non-customers."
The Post conducted an impromptu survey and discovered inManhattan that, "A half-dozen toilets were locked or barricaded for no clear reason. Others were closed for prolonged "cleaning," which an insider said was needed after extreme soiling caused by drug-using, incontinent vagrants."
One wise Starbucks employee, who was smart enough to remain anonymous since common sense can get one fired, wryly observed, "Letting everybody in has resulted in nobody getting in."

*EXAMINER–A DIFFERENT VIEW:….
*EXAMINER–OVERHEARD:   
Michael Cohen
 could be coming to a movie theater near you.
Hollywood
 is chasing 
President Donald Trump
's former fixer Cohen as the lawyer readies to start his three-year prison sentence. Sources say that Cohen was spotted at a recent power breakfast meeting with "
Pulp Fiction
" and "
Inglourious Basterds
" producer 
Lawrence Bender
.