*Survey Shows 1 in 5 Millennials Sees U.S. Flag as 'Sign of Intolerance and Hatred':
A survey released on Nov. 27 found that one in five millennials views the 
American
 flag as "a sign of intolerance and hatred," and two in five think it is okay to burn 
Old Glory
.

The "
State of American Patriotism Report
," which was designed to assess the patriotism and historical knowledge of young Americans, also revealed that six in 10 millennials (ages 22-37) believe the 
United States
 is racist and sexist.

Millennials are not the only ones who lack patriotism, according to the report. Allegiance to the United States seems to be declining among all young Americans.
*WTF? – Just 12 Percent Of American Adults Are Metabolically Healthy,    Study Finds:
The prevalence of what doctors consider good metabolic health is shockingly low in American adults, a new study finds.
Researchers from the University of North Carolina's Gillings School of Global Public Health say that just 12 percent of the country's adult population is considered metabolically healthy. That means a vast portion of the population is at greater risk of developing diabetes, heart disease, or other dangerous health conditions over time.
The five factors identified as indicators of good or bad metabolic health are: blood glucose, triglycerides, high-density lipoprotein cholesterol, and waist circumference. If adults can maintain optimal levels of these indicators without medication, they are deemed metabolically healthy.

*Al Sharpton Sells His Life Story Rights for $531,000 — To His Own Charity:
The Rev. Al Sharpton has found an eager buyer for the rights to his life story — his own charity. The National Action Network agreed to pay the activist preacher $531,000 for his "life story rights for a 10-year period," according to the non-profit's latest tax filing.
NAN can apparently turn around and sell those rights to
Hollywood
 or other takers at a profit, but neither the reverend nor the charity would identify what producers are waiting for such Sharpton content. The document does not indicate when Sharpton, who is president of NAN, gets the cash, which is above and beyond the $244,661 he already pulled down in compensation from the group in 2017.
Sharpton also wouldn't say when the cash would come in.

*"The Numbers Are So Staggering" –  Overdose Deaths Set a Record           Last Year:
A class of synthetic drugs has replaced heroin in many majorAmerican drug markets, ushering in a more deadly phase of the opioid epidemic.
New numbers Thursday from the Centers for Disease Control and Prevention show that drug overdoses killed more than 70,000 Americans in 2017, a record. Overdose deaths are higher than deaths from H.I.V., car crashes or gun violence at their peaks. The data also show that the increased deaths correspond strongly with the use of synthetic opioids known as fentanyls.
Since 2013, the number of overdose deaths associated with fentanyls and similar drugs has grown to more than 28,000, from 3,000. Deaths involving fentanyls increased more than 45 percent in 2017 alone.

*Starbucks to Block Porn in 14,000-Plus U.S. Stores:
The multi-national coffee chain Starbucks, which has 28,916 shops worldwide and 14,451 in the United States, said it would provide pornography-free Wi-Fi in its U.S. stores starting in 2019. This is happening because of pressure, over many years, from a coalition led by the internet safety group Enough is Enough (EIE).
In an email to Business Insider, a Starbucks representative said the company had "identified a solution" to block porn in its U.S. stores, which it would implement in 2019 – over two years after the coffee chain initially said it would do so, and six years after it began filtering Wi-Fi in its stores in the United Kingdom.
"To ensure the Third Place remains safe and welcoming to all, we have identified a solution to prevent this content from being viewed within our stores and we will begin introducing it to our US locations in 2019," the representative wrote to Business Insider.

*BY CHOOSING EXAMINER, YOU HAVE
INVESTED IN TRUTH:
Now YOU can invite your friends, family, and associates (if they've got the guts) by telling them to go towww.LBNExaminer.com

*EXAMINER–INVESTIGATES:
Records filed so far show that organizations controlled and funded by former New York City Mayor Mike Bloombergspent more than $41 million on 24 House races, much of it on eye-catching ads rolled out on social media and broadcast on television in the crucial final days of the campaign.
And while it's impossible to conclude that any one factor tipped the balance in a race, Mr. Bloomberg appears to have reaped the benefits of his millions in giving. Democrats won 21 of the 24 races he sought to influence. Of those, 12 had been considered either tossups or in Republican districts.

*EXAMINER–INVESTIGATES:
A baby has around 30,000 taste buds. They are not just on the tongue but also on the sides, back, and roof of the mouth. Adults have about 10,000.

*EXAMINER–VIDEO LINK:
The conversation continues… The revealing TV interview show "Without Notes" with Robert Shapiro: Episode 2 – Becoming an Attorney: https://youtu.be/POrIKae1J4E

*EXAMINER–R.I.P.: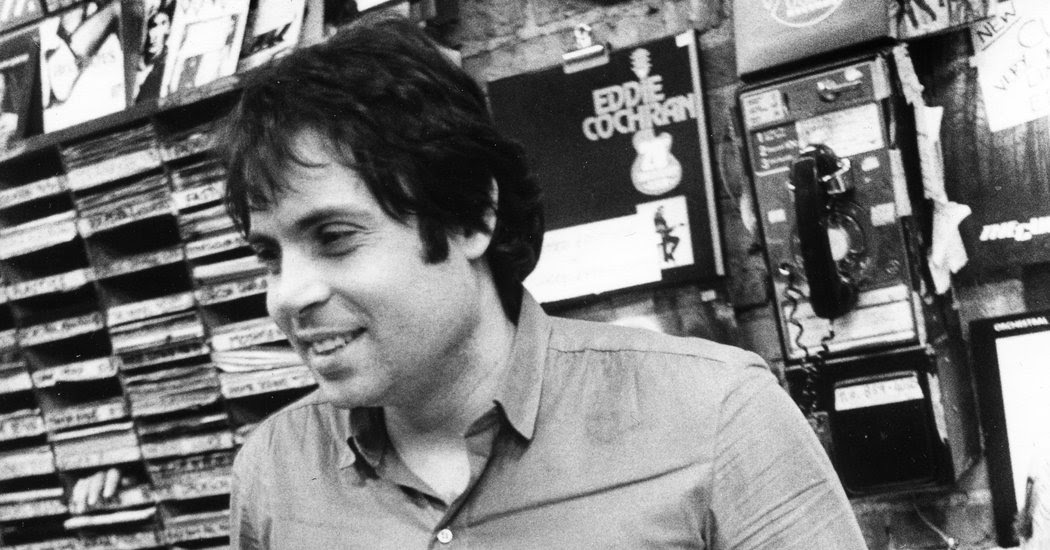 Robert Plotnik, a lapsed lawyer better known as the namesake of Bleecker Bob's Records, a Greenwich Villagevinyl mecca that survived the dawning of cassettes, CDs and downloading and the death of CBGB, the nearby club where punk rock was cradled, died on Thursday in Manhattan. He was 75.
The cause was kidney failure, his partner, Jennifer Kitzer, said. He had been incapacitated since having a stroke in 2001.  
*EXAMINER-SPOTLIGHT:
Socki: New family friendly card game released in time for Holiday gift giving. Makes an excellent hostess gift as well. If you can count to 12, you can play Socki.
Just connect to our STORE tab of our website to order yours in time for some family fun during the season.
Tutorial on how to play Socki…

*TELL YOUR STORY TO ALL "INFLUENTIAL" EXAMINER READERS:
Now you can tell your unique story to the "influential" 
Examiner
readers in all 50 of the United States and 26 foreign countries.
For the last 16 years, the LBN Examiner (www.LBNExaminer) has been read and trusted by some of the world's most important people —- ***3 Nobel Prize winners   ***12 members of the White House staff   ***Over 100 winners of theAcademy Award   ***6 U.S. Senators    ***Over 300 winners of the Grammy Award.
Called "one of the best message bargains on the web", you can now tell YOUR story with a maximum of 200 words with one photo and your web link for the low cost of $200.
And the best part – it's simple! Send us your message (maximum 200 words) with your photo and web link. We will approve and run and you can pay via PayPal, Credit Card or check – your convenience.
Send your Examiner message to:
Ms. Aurora DeRose,
E-mail: Aurora411@TimeWire.net

*WHO READS LBN EXAMINER?: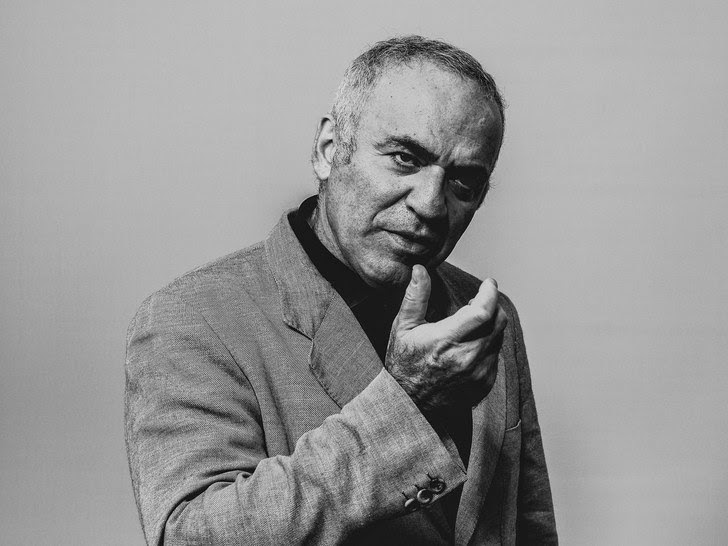 Garry Kasparov
, chess grandmaster and political activist along with 12 members of the 
White House
 staff, 3 
Nobel Prize
winners, over 100 
Academy Award
 winners, 6 
U.S. Senators
, and over 300 
Grammy Award
 winners.
*EXAMINER–COMMENTARY by Arthur C. Brooks:
America
 is suffering an epidemic of loneliness.
According to a recent large-scale survey from the health care provider Cigna, most Americans suffer from strong feelings of loneliness and a lack of significance in their relationships. Nearly half say they sometimes or always feel alone or "left out."
Thirteen percent of Americans say that zero people know them well. The survey, which charts social isolation using a common measure known as the U.C.L.A. Loneliness Scale, shows that loneliness is worse in each successive generation.
This problem is at the heart of the new book "Them: Why We Hate Each Other — and How to Heal," by Senator Ben Sasse, Republican of Nebraska. Mr. Sasse argues that "loneliness is killing us," citing, among other things, the skyrocketing rates of suicide and overdose deaths in America. This year, 45,000 Americans will take their lives, and more than 70,000 will die from drug overdoses.
Mr. Sasse's assertion that loneliness is killing us takes on even darker significance in the wake of the mail-bomb campaign against critics of President Trump and the massacre at theTree of Life synagogue in Pittsburgh, both of which were perpetrated by isolated — and apparently very lonely — men.
Mr. Sasse's book was published before these events, but he presciently described what he believes lonely people increasingly do to fill the hole of belonging in their lives: They turn to angry politics.

*EXAMINER–COMMENTARY by Malcolm Gladwell:
Finding a good story is totally serendipitous. I imagine I'm exactly like you, or any other journalist in that the switch is always on.
In other words, I never stop asking the question "would that be a great story?" Like, I just had an interview this morning with some official for the Houston chapter of the American Federation of Teachers, not someone you would think would spawn a million story ideas, and then halfway through I was like, "Oh my god, there's a huge thing here that I can do."
So I'm always trying to expose myself to unusual people outside of my world. A big part of that is you have to leave your house. That means getting on the road, getting on planes, meeting people in person, and listening to what they have to say. That's the only way you can find a story.

*EXAMINER–A DIFFERENT VIEW:….
*EXAMINER–OVERHEARD: 
Richard Simmons
 has struck a deal with "
National Enquirer
" in his transgender defamation lawsuit that will put the legal drama behind him … for the most part. Simmons has agreed to drop his appeal against 
American Media
 — which owns 'Enquirer' — after a judge ruled against him last year.
If you don't remember, the fitness icon sued for defamation over a story published claiming he was in the process of sexual reassignment. The judge sided with American Media, though, saying being misidentified as transgender does not inherently expose someone to "hatred, contempt or ridicule."
Simmons filed an appeal shortly thereafter. The 2 sides have now come to an agreement to drop it and move on … but the terms are confidential. So, it's unclear if Simmons is still on the hook for American Media's legal fees.

LBN Examiner Edited By: Cedric Houle
LBN Examiner Disclaimer: 1.) The LBN Examiner accepts no liability for the content of this email, or for the consequences of any actions taken on the basis of the information provided. The LBN Examiner is not associated with any commercial or political organization and is transmitted via the web for the sole benefit of its subscribers. 2.) Unfortunately, computer viruses can be transmitted via email. The recipient should check this mail and any attachments for the presence of viruses.