*Putin Clamps Down On Rap
Music in Russia:
Vladimir Putin
 is apparently not a fan of rap. The 
Russian 
president told those in attendance at a conference with his cultural advisors in 
St. Petersburg
 on Saturday that the state needed to step in. "If it is impossible to stop, then we must lead it and direct it," he said, according to the 
Associated Press
. But he warned that banning the popular music genre might actually make it more popular.

"Rap is based on three pillars: sex, drugs and protest," he said, noting that drugs and protest are the most worrying to him. "This is a path to the degradation of the nation." Putin's warning to his cultural envoys comes amid warnings of increasing censorship of the cultural scene in 
Russia
.

Earlier this month, the popular musical group 
Nastya Kreslina and Nikolay Kostylev
, who bill themselves as "dark rave" were arrested as they got off a train to perform a concert in the 
Siberian
 city of 
Novosibirsk
. They were released after spending several hours in a jail cell, during which their concert venue cancelled their gig. The new wave of censorship is reminiscent of the 2012 jailing of members of the punk band 
Pussy Riot
.
*MONSTER – Charlie Hebdo Terror Suspect Arrested in Djibouti:
A long-sought suspected mastermind behind the 2015 massacre at the satirical newspaper 
Charlie Hebdo
 was arrested Friday in 
Djibouti
, 
The Guardian
 reports. French national 
Peter Cherif
 will now be transferred to 
Paris
, as authorities probe the allegation that he was linked to the attack in which 12 staff members were slaughtered.
On Jan.7, 2015, after the paper repeatedly depicted cartoon versions of the Prophet Muhammed, Cherif's associates Chérif and Saïd Kouachi broke into the offices, and left behind what one survivor called a "sea of blood."
The Kouachi brothers were tracked down and killed by police two days later. Cherif has been on the run from French authorities since as early as 2011, following decades of of alleged terror activity. French Defense Minister Florence Parly lauded authorities for the arrest Friday: "It shows the fight against terrorism is a long-haul action," he said, "and if you stay committed, then you obtain results."
*SURGE – Vaping Rate Doubles Among High-School Students:
Twice as many high-school students used electronic cigarettes this year compared with the year before, according to an annual study of teen smoking, drinking, and drug use. It was the largest single-year increase in the survey's 44-year history, far surpassing a 1970s surge in marijuana smoking.
The federally funded survey released Monday was conducted by University of Michigan researchers and has been operating since 1975. The findings are based on responses from some 45,000 students in grades 8, 10, and 12 in schools across the U.S.
It found one in five high-school seniors reported having vaped nicotine in the previous month. However, usage of alcohol, cigarettes, cocaine, LSD, ecstasy, heroin, and opioid pills all declined. Marijuana smoking is at about the same level as it was the past few years—but vaping of marijuana rose. About one in four students said they'd used marijuana at least once in the past year.

*U.S. Tech Giant Cloudflare Provides Cybersecurity For At Least 7 Terror Groups:
American
 tech firm 
Cloudflare
 is providing cybersecurity services to at least seven designated foreign terrorist organizations and militant groups.
The San Francisco-based web giant is one of the world's largest content delivery networks and boasts of serving more traffic than Twitter, Amazon, Apple, Instagram, Bing and Wikipedia combined. Founded in 2009, it claims to power nearly 10 percent of Internet requests globally and has been widely criticized for refusing to regulate access to its services.
Among Cloudflare's millions of customers are several groups that are on the State Department's list of foreign terrorist organizations, including al-Shabab, the Popular Front for the Liberation of Palestine, al-Quds Brigades, the Kurdistan Workers' Party (PKK), al-Aqsa Martyrs Brigade and Hamas— as well as the Taliban, which, like the other groups, is sanctioned by the Treasury Department's Office of Foreign Assets Control (OFAC). These organizations own and operate active websites that are protected by Cloudflare, according to four national security and counterextremism experts who reviewed the sites.

*POWDER KEG – Johnson & Johnson Knew Its Baby Powder Was Tainted With Asbestos:
For over 30 years, 
Johnson & Johnson
 failed to disclose that some of its popular baby powder was tainted with asbestos, a deadly carcinogen, according to a 
Reuters report
. Talc—the main ingredient in the company's baby powder—and asbestos often occur together in the earth, so mined talc can be contaminated with the carcinogen.
Exposure to asbestos can cause many types of cancer, including mesothelioma, a rare and painful cancer that usually only afflicts people who were exposed to asbestos while working in mines. Johnson & Johnson has denied accusations that its trusted product was ever tainted.
But thousands of pages of company memos, internal reports, and other confidential documents Johnson & Johnson has been ordered to share reveal that from at least 1971 to the early 2000s, the company's powder sometimes tested positive for small amounts of asbestos, Reuters reports. Executives failed to disclose that information to regulators or the public. Johnson & Johnson now faces 11,700 lawsuits from victims claiming that use of the company's talc caused them to develop cancer.

*THINK WISELY–READ LBN EXAMINER:
An incredible 84% of our readers in all 50 of the 
United States 
and 26 foreign countries find 
LBN Examiner 
"fearlessly independent" and "unbiased"
*EXAMINER–INVESTIGATES: EATING DISORDERS:
•    Nearly 10 million females and 1 million males have a form of anorexia or bulimia in the 
United States
. Millions more are struggling with compulsive eating disorder. Additionally, over 70 million people worldwide struggle with an eating disorder.
•    The number of reported cases of anorexia in young women between 15 and 19 has risen each decade since 1930.
•    Eating disorders include anorexia nervosa, bulimia nervosa, and eating disorders not otherwise specified (EDNOS), under which binge eating disorder falls.
•    A normal, healthy amount of food for an average teenager or adult is about 1,800- 2,600 calories a day. During a bingeing episode, it is not unusual for someone to eat 20 to 25 times that amount, which is more than 50,000 calories—which is roughly equivalent to an entire extra-large pepperoni pizza, a tub of ice cream, a package of cookies, a bag of potato chips, and an entire cake. Bulimics might engage in this type of eating several times a day.
•    Bulimics almost always binge on "forbidden food," such as junk food or fast food. They often feel powerless to stop eating during binges.
*EXAMINER–BUSINESS INSIDER:
China
's consumers and businesses are losing confidence. Car sales have plunged. The housing market is stumbling. Some factories are letting workers off for the big 
Lunar New Year 
holiday two months early. China's economy has slowed sharply in recent months, presenting perhaps the biggest challenge to its top leader, 
Xi Jinping
, in his six years of rule. At home, he faces difficult choices that could rekindle growth but add to the country's long-term problems, like its heavy debt. On the world stage, he has been forced to make concessions to the 
United States
 as 
President Trump
's trade war intensifies.
How badly this hurts him could depend on the extent to which Chinese workers like Yu Hong find their jobs disappearing. On a recent afternoon, Mr. Yu, 46, was boarding a train home, to Hubei Province in central China, for a nearly three-month unpaid holiday. The lamp factory in Dongguan where he works had drastically reduced pay and cut hours.

*EXAMINER-SPOTLIGHT:

Clay Clark, Founder of the Thrivetime Show, Sees Packed Audience at Thrivetime Show Conference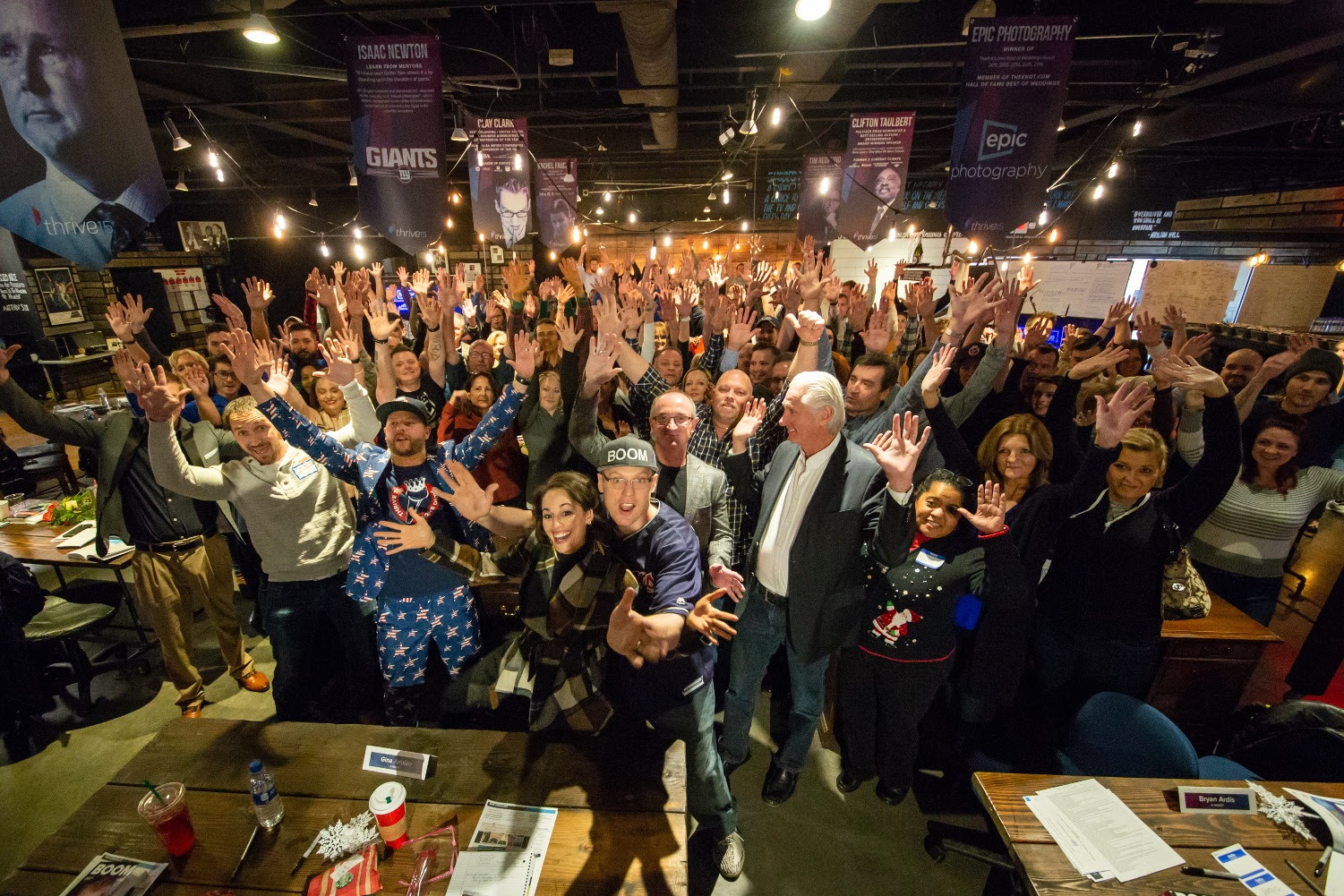 Clay Clark
, founder of 
Thrive15
 and creator of the "
Thrivetime Show – Business School Without the BS
," recently celebrated the two-year anniversary of his podcast November 5th, 2018 with over half a million monthly downloads. The team's latest achievement? Seeing a packed audience at the annual 
Thrivetime Show Conference
 in 
Jenks, Oklahoma
.
The Thrivetime Show 2-day, 15-hour business conference at the 20,000 square foot Thrivetime Show world headquarters had one of its most enthusiastic receptions this year. The conference was held on December 7th and 8th, and attending guests were able to learn proven strategies that Doctor Zoellner and Clay Clark have used to start and grow 13 multi-million-dollar businesses.
"Our business conference is the highest and most reviewed business conference in the world," explains Clay Clark, "because we focus 100% of the conference on implementation. Our conference is business school without the B.S. We focus on results, not feelings. There is zero upselling, and we teach practical action steps business owners can use immediately to start or grow a business."

*DISCOVER THE BEST ADVERTISING
BARGAIN ON THE WEB:
Now you can tell your unique story to the "influential" 
Examiner 
readers in all 50 of the 
United States
 and 26 foreign countries.
For the last 16 years, the LBN Examiner (www.LBNExaminer) has been read and trusted by some of the world's most important people —- ***3 Nobel Prize winners   ***12 members of the White House staff   ***Over 100 winners of the Academy Award   ***6 U.S. Senators    ***Over 300 winners of the Grammy Award.
Called "one of the best message bargains on the web", you can now tell YOUR story with a maximum of 200 words with one photo and your web link for the low cost of $200.
And the best part – it's simple! Send us your message (maximum 200 words) with your photo and web link. We will approve and run and you can pay via PayPal, Credit Card or check – your convenience.
Send your Examiner message to:
Ms. Aurora DeRose,
E-mail: Aurora411@TimeWire.net

*WHO READS LBN EXAMINER?: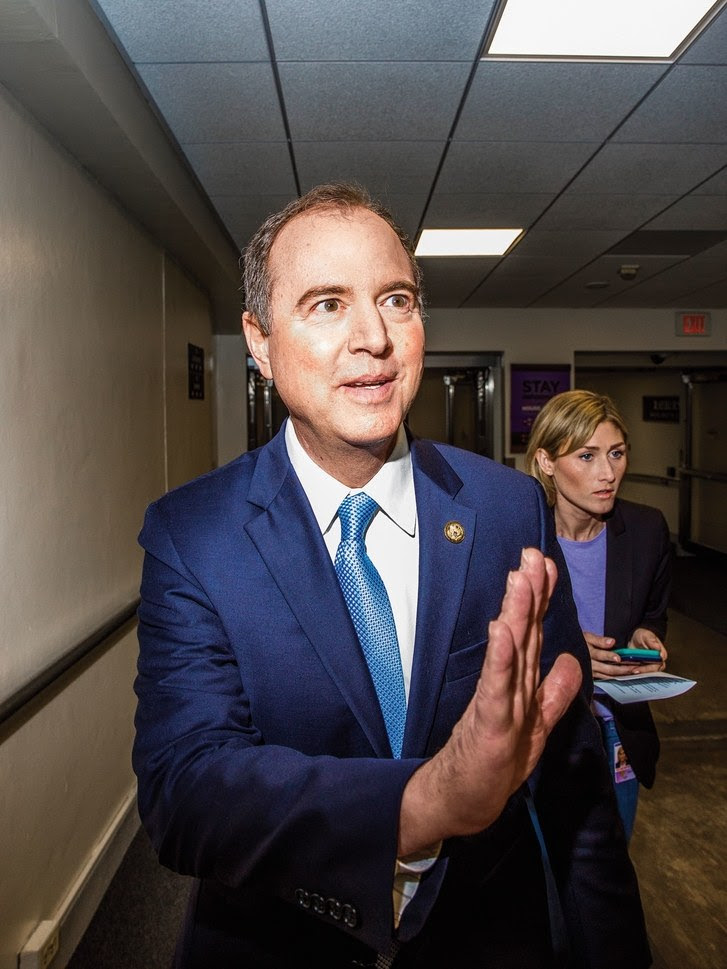 Congressman Adam Schiff
 along with 12 members of the 
White House
 staff, 3 
Nobel Prize
 winners, over 100 
Academy Award
 winners, 6 
U.S. Senators
, and over 300 
Grammy Award 
winners.
*EXAMINER–COMMENTARY by Peggy Noonan:
Here is my concern: Politics is part theater, part showbiz, it's always been emotional, but we've gotten too emotional, both parties. It's too much about feelings and how moved you are. The balance is off. We have been electing magic ponies in our presidential contests, and we have done this while slighting qualities like experience, hard and concrete political accomplishment, even personal maturity. 
Barack Obama
, whatever else he was, was a magic pony. 
Donald Trump
 too. 
Beto O'Rourke
, who is so electrifying 
Democrats
, also appears to be a magic pony.
Obama and Trump represented a mood. They didn't ask for or elicit rigorous judgment, they excited voters. Mr. Trump's election was driven by a feeling of indignation and pushback: You elites treat me like a nobody in my own country, I'm about to show you who's boss. His supporters didn't consider it disqualifying that he'd never held office. They saw it as proof he wasn't in the club and could turn things around. His ignorance was taken as authenticity. In this he was like Sarah Palin, another magic pony.

*EXAMINER–COMMENTARY by Bret Stephens:
Earlier this year, the retired astronaut 
Scott Kelly
 posted a harmless tweet quoting 
Winston Churchill
's famous line, "In victory, magnanimity." Left-wing 
Twitter
 went berserk, and Kelly felt obliged to grovel.
"Did not mean to offend by quoting Churchill," he wrote. "My apologies. I will go and educate myself further on his atrocities, racist views which I do not support."
We live in a time in which decent and otherwise sensible people are surrendering too easily to the hectoring of morons or extremists.

*EXAMINER–A DIFFERENT VIEW:….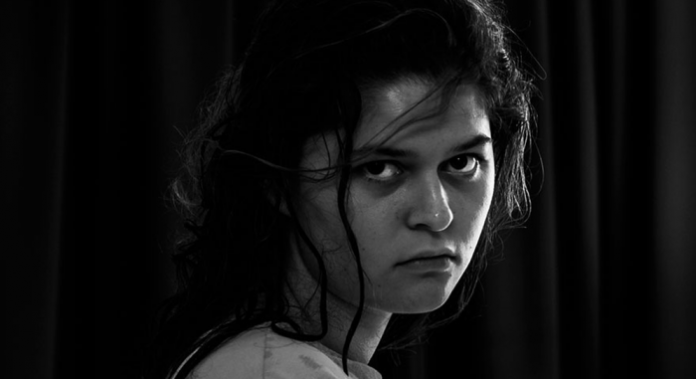 LBN Examiner Edited By:  Cedric Houle