SUNDAY-EXTRA
————————
*Autism Prevalence Now 1 in 40 U.S. Kids, Study Estimates:
A survey of parents across the 
United States
 estimates that one in 40 children has 
autism spectrum disorder
, according to a study published Monday in the 
Journal Pediatrics
.

In other words, the condition was reported in 2.5% of children, representing an estimated 1.5 million kids ages 3 to 17.

A report released this year by the 
US Centers for Disease Control and Prevention
 estimated the prevalence at one in 59 children or about 1.7%, based on 2014 data.
*Rich Americans Rank Financial Security Over Love in Relationships: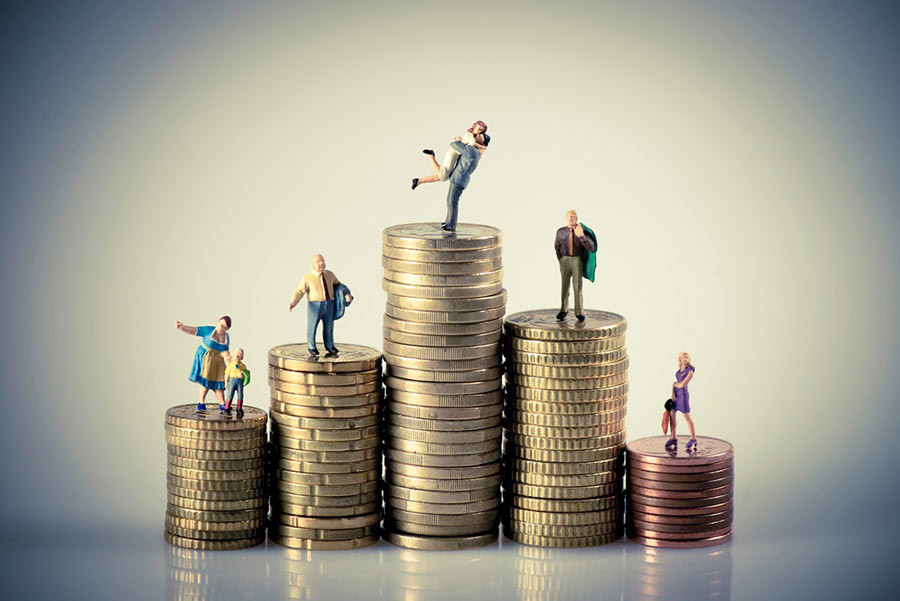 Money talks — especially in relationships.
When looking for a partner, 56 percent of affluent Americanswant someone who provides financial security, versus 44 percent who want to be "head over heels" in love, according to more than 1,000 respondents surveyed by Bank of America Corp.'s Merrill Edge. Of those polled, 63 percent said they preferred a career-focused partner over a socially conscious mate.
"There's a level of realism" for couples who face economic uncertainty and a lack of financial planning, said Aron Levine, head of consumer banking and Merrill Edge, which offers online investing. "How do you keep the love of your life if you can't pay for a vacation?" he said in an interview in New York.

*Louisiana School That Made Headlines Sending Poor Kids to Elite Colleges Falsified Records:
A 
Louisiana
 private school that became a viral sensation for its record of sending underprivileged black students to 
Ivy League
schools falsified transcripts, made up student accomplishments, and carried out physical and emotional abuse of students, 
The New York Times
 reports. The 
T.M. Landry College Preparatory School
 has featured on the
Today Show
, 
Ellen
, and the 
CBS Morning News
 because of its apparently extraordinary ability to get its working-class students to elite U.S. colleges. But former staff and students now allege that school founder 
Michael Landry
 submitted fraudulent transcripts to top schools such as 
Yale
, and current and former students claiming that he told them to lie on their college applications.
Landry also allegedly wrote transcripts that included high marks in courses that students never took and achievements they never even attempted. He has admitted that he hit students and could be rough on students, but denied falsifying transcripts and college applications.
*28 Years After Margaret Thatcher Stepped Down, Many Younger       British Voters Share Some of Her       Key Positions:
A study has found that young voters in Britain are more likely than their older counterparts to hold positions in line with those held by the late Prime Minister Margaret Thatcher, who leftDowning Street for the last time 28 years ago today.
On November 28, 1990, following a bruising power struggle within her own Conservative Party, Thatcher ended her 11-year stint as prime minister.
After tending her resignation to the Queen and heading home to South London, many expected her to fade from the political stage.
More than five years after her death, however, she remains a towering and controversial figure, and some of her policies are shared by young voters – in some cases, perhaps without them even realizing it.
According to research released this month, young voters showed more support for some positions held by the former prime minister than older ones.

*Gallup on American Women: 'The Lower the Income, The Higher Their Weight Tends to Be':
Gallup has published a survey indicating that poor women inAmerica tend to weigh more than women who are well off.
By contrast, according to Gallup, poor men in the United States end to weigh less than their wealthier counterparts.
"Americans' income has a significant connection to how much they weigh, but in totally different ways for men and women," said Gallup in a survey analysis released on November 21. "For women, the lower the income the higher their weight tends to be. For men, the reverse is true."
"Women in the high-income bracket weigh, on average, 12 pounds less than those in low-income households—152 pounds versus 164 pounds, respectively," said Gallup.
"There are no obvious answers for why low-income women are more prone to being overweight, while the reverse is true for men," said Gallup. "Undoubtedly, the differing roles the two genders have been assigned by society and the differing pressures they face at various income levels provide some clues."

*PURE BRAINPOWER–READ LBN 

EXAMINER

:
An incredible 84% of LBN Examiner readers in all 50 of theUnited States and 26 foreign countries find the news in LBNExaminer —- "fearlessly independent" and "accurate".

Researchers learned that about 31 percent of participants find texting to be a daily source of stress. One in five participants agreed that texting is so stressful, they struggle to keep up with their messages, while one in nine admit they ignore them entirely. But the problem seems to be affecting millennials the most. About three quarters of baby boomers don't find texting to be stressful at all, compared to 58 percent of millennials.

The risk of being killed in a plane crash for the averageAmerican is 1 in 11 million. The risk of being killed in a car accident is 1 in 5,000.

New Van Morrison, Into the Mystic, Agape 9/11/2018 —  https://youtu.be/XdQRCyg7j4M

*

EXAMINER

–HISTORY:

Elias Howe Patents a Precursor to the Zipper (1851)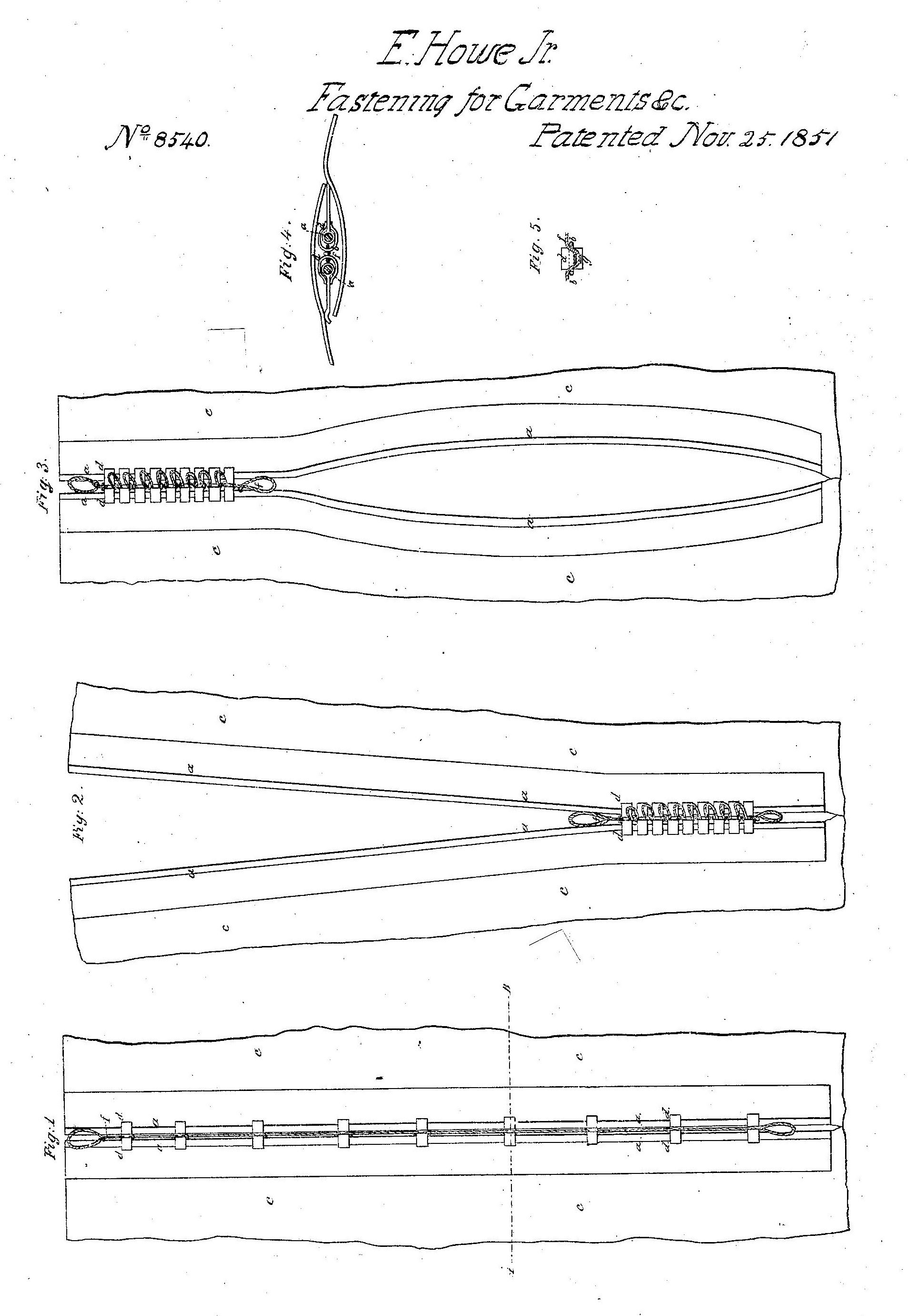 Five years after being granted a patent for the first practical sewing machine, Howe patented his design for a zipper-like garment fastener. However, he never put much effort into marketing this invention, perhaps due to the great success of his sewing machine, and today, credit for the zipper's development is largely given to Whitcomb Judson, who demonstrated his innovative slide-fastener design 42 years later at the World's Columbian Exposition of 1893.

*TELL YOUR STORY TO ALL "INFLUENTIAL"     

EXAMINER

 READERS:
Now you can tell your unique story to the "influential" Examinerreaders in all 50 of the United States and 26 foreign countries.
For the last 16 years, the LBN Examiner (www.LBNExaminer) has been read and trusted by some of the world's most important people —- ***3 Nobel Prize winners   ***12 members of the White House staff   ***Over 100 winners of theAcademy Award   ***6 U.S. Senators    ***Over 300 winners of the Grammy Award.
Called "one of the best message bargains on the web", you can now tell YOUR story with a maximum of 200 words with one photo and your web link for the low cost of $200.
And the best part – it's simple! Send us your message (maximum 200 words) with your photo and web link. We will approve and run and you can pay via PayPal, Credit Card or check – your convenience.
Send your Examiner message to:
Ms. Aurora DeRose,
E-mail: Aurora411@TimeWire.net

*

EXAMINER

-SPOTLIGHT:

Tito Ortiz Wants to Visit Trump After Beating Chuck Lidell in Super-Fight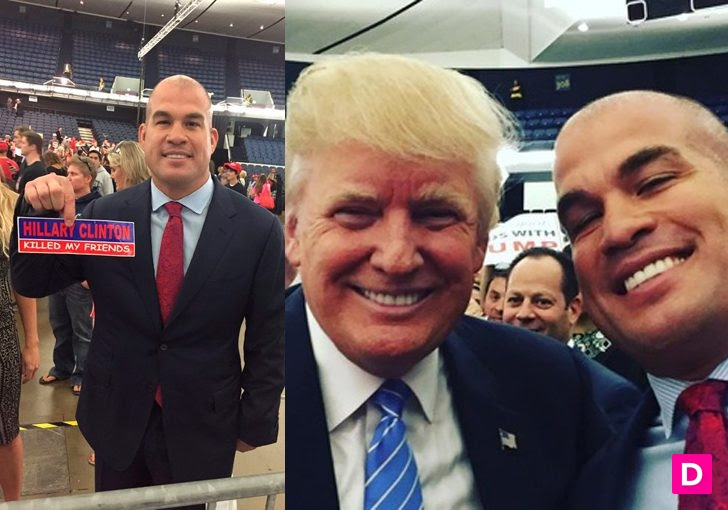 MMA Fight Champion Tito Ortiz
 has been a supporter of
President Trump
 for years, so he says that now that he's beat
Chuck Liddell
 in their super-fight on November 24th, he wants to meet the President at the 
White House
.
TMZ Sports talked to Ortiz at Kings MMA in West Hollywood, where he was asked if he'd be willing to take a trip to 1600 Pennsylvania Avenue now that he's won the match. "I would love to visit the White House," Ortiz responded. "I've been supporting Trump since day 1."
Visiting the White House had been a tradition for championship athletes until Trump was elected 2 years ago, and many stopped going. However, Ortiz personally knows Trump. He was on "The Apprentice" back in 2008, and he says that his support is stronger than ever, even if it can be difficult for someone of Mexican descent.
"I've lost a lot of fans, but I've gained a lot of fans too," Ortiz explains, "Donald Trump, keep doing what you're doing, man. I appreciate you. I love your support. And, keep standing your ground, and speak the way all the rest of us Americans need to be spoken for."
Ortiz closed the interview with a message for President Trump, "Yeah, you say a few things on Twitter that you probably shouldn't say, but at the end of the day, you're a true American like the rest of us are. Thank you very much for what you do for our country."
*EXAMINER-SPOTLIGHT:
Dr. M. Zuhdi Jasser, Founder and President of American Islamic Forum for Democracy, Rebukes Judge's Dismissal of FGM Charges
In a disappointing and unforeseen turn, a federal judge has dismissed 
female genital mutilation (FGM)
 charges against
Michigan
 physicians because of his belief that the 1996 federal law was unconstitutional. The
 Detroit Free Press
 states that, "In a major blow to the federal government, a judge in 
Detroit
has declared 
America
's female genital mutilation law unconstitutional, thereby dismissing the key charges against two Michigan doctors and six others accused of subjecting at least nine minor girls to the cutting procedure in the nation's first FGM case."
The American Islamic Forum for Democracy (AIFD) has been following the case closely since charges were first announced in April 2017 when it said, "The American Islamic Forum for Democracy, a Muslim-led organization whose founding principles include gender equality, welcomes the news that Jumana Nagarwala, a Detroit-based physician, has been arrested for allegedly carrying out female genital mutilation (FGM) against girls here in the United States."
AIFD President, M. Zuhdi Jasser, has written extensively on the case including a comprehensive piece for the Gatestone Institute in June 2017, titled: "Female Genital Mutilation: American Muslim Physician Says Stop Defending the Abuse of Girls and Women."
As expected, Jasser was not pleased with the news on the case. In reaction to Judge Friedman's dismissal of the FGM charges, he writes, "Judge Friedman's premature ruling is beyond egregious. It is inhuman and un-American. The judge essentially just signaled to doctors like Dr. Nagarwala that they can seek refuge in the U.S. federal system for their crimes against the humanity of young girls."

Best-selling author 
Malcolm Gladwell
 along with 12 members of the 
White House
 staff, 3 
Nobel Prize
 winners, over 100
Academy Award
 winners, 6 
U.S. Senators
, and over 300
Grammy Award
 winners.
*

EXAMINER

–COMMENTARY 
by
 Salvador Litvak:
Those of us who wish to engage in civil discourse with our loved ones often look to publications for help in explaining why we believe what we believe. We seek articles we can share that will sum up our best points on a given issue. The problem is that these articles often display a contemptuous tone toward the other side. Our relatives will not be swayed one bit by an article that mocks their own dearly held views.
At AccidentalTalmudist.org, we've created an award in partnership with the Jewish Journal to address this problem.The Hillel Prize for Elevating Public Discourse will recognize a prominent individual who exchanges ideas with his or her opponents without resorting to insults or sarcasm. I'm writing this column to encourage more writers to qualify for consideration. I believe they will thus gain more readers and provide a critical public service.
*

EXAMINER

–COMMENTARY 
by
 David Brooks:
Wherever I go I seem to meet people who are either dealing with trauma or helping others dealing with trauma. In some places I meet veterans trying to recover from the psychic wounds they suffered in 
Iraq
 or 
Afghanistan
. Sometimes it is women struggling with the aftershocks of sexual assault. Sometimes it is teachers trying to help students overcome the traumas they've suffered from some adult's abuse or abandonment.
Wherever Americans gather and try to help each other on any deep level, they confront levels of trauma that their training has often not prepared them for.
Our society has tried to medicalize trauma. We call it PTSD and regard it as an individual illness that can be treated with medications. But it's increasingly clear that trauma is a moral and spiritual issue as much as a psychological or chemical one. Wherever there is trauma, there has been betrayal, an abuse of authority, a moral injury.
Medication can rebalance chemicals in the brain, but it can't heal the inner self. People who have suffered a trauma — whether it's a sexual assault at work or repeated beatings at home — find that their identity formation has been interrupted and fragmented. Time doesn't flow from one day to the next but circles backward to the bad event.
*

EXAMINER

–COMMENTARY 
by
 Thomas L. Friedman:
I really wrestle with this question: What is the worst thing about
President Trump
's approach to foreign policy? Is it that he is utterly amoral or that he is such a chump? Because the combination is terrible — a president who is an amoral chump is the worst thing of all. He sells out 
American
 values — awful enough — but then gets nothing of value in return.
Trump presents himself as a tough, savvy deal maker, and then he lets all these leaders play him for a sucker. The word is out on the street: "Hey, guys, get in line! Trump is giving away free stuff! Just tell him you're fighting Iran or the Muslim Brotherhood or that you're a friend of Sheldon Adelson's, and you get free stuff!"
Last May, Hanukkah came early for Israel when Trump moved the U.S. Embassy from Tel Aviv to Jerusalem — a dream of every Israeli prime minister — for free! Trump could have gone to Bibi Netanyahu and said: "Bibi, here is the deal. I am going to make your dream come true and move the embassy. But in return you're going to freeze all Israeli settlements in the heart of the West Bank." Then Trump could have told the Palestinians: "You're not going to like this. I'm moving the U.S. Embassy to Jerusalem. But I am getting you something no American president ever got you — a freeze on Israeli settlements beyond the settlement blocks."
Instead, Trump gave the embassy move away for free. Well, I shouldn't say that. He got millions of dollars in donations for theG.O.P. from right-wing Jewish megadonor Sheldon Adelson — who lobbied for the move — and warm applause from evangelicals. So Trump got something, but America got nothing.

*

EXAMINER

–A DIFFERENT VIEW:….
Not everything 
Gwyneth Paltrow
 touches turns to gold, it turns out. The 
Go-Go
's musical she produced, "
Head Over Heels
," will close Jan. 6 after struggling at the box office, producers revealed Monday.
The closure comes at the same time overall Broadway ticket sales have been booming. The show that marked Paltrow's Broadway producing debut oddly paired music by the '80s band with a story inspired by a 16th-century English prose poem. It will have played just 188 regular performances when it shuts down.

LBN Examiner Edited By:  Cedric Houle