*Survey Shows Shocking Percentage of Americans Are Unable to Name a
Single First Amendment Right:
According to the 
Freedom Forum Institute
's annual "State of the First Amendment" (SOFA) survey, it looks like a shocking number of Americans are unfamiliar with their
First Amendment
 rights.

Of the more than 1,000 people surveyed in May and June of this year, only one person was able to name all five First Amendment rights. A whopping 40 percent, however, couldn't name any.

Among those who could name one or a few, the right to freedom of speech was the most commonly remembered, with 56 percent of respondents being able to list it.

The other rights didn't fare so well, however, with just 15 percent of respondents naming freedom of religion, 13 percent naming freedom of the press, 12 percent naming freedom of peaceful assembly, and a measly 2 percent naming the freedom to petition the government.
*Labor Shortage 'Single Biggest' Problem for Small Businesses as Record
37% Report Unfilled Jobs:
A record percentage of small firms have unfilled jobs, the July jobs report by the 
National Federation of Independent Businesses (NFIB)
 shows.
"The July jobs report shows the magnitude of small businesses that are growing and hiring at record levels, creating new jobs and opportunities for the workforce, and offering employees higher compensation," NFIB President and CEO Juanita D. Duggan said, announcing the results.
Business owners consider the current labor shortage their greatest problem, the report says.
"Let's be honest, anyone who can fog a mirror, and even some who can't, are already working," said an anonymous employment expert, who preferred to withhold her name.

*One Overheated Laptop Battery
Could Down an Airliner:
A single personal electronic device that overheats and catches fire in checked luggage on an airliner can overpower the aircraft's fire suppression system, potentially creating a fire that could rage uncontrolled, according to new government research.
Regulators had thought that single lithium battery fires would be knocked down by the flame-retardant gas required in passenger airliner cargo holds. But tests conducted by the U.S. Federal Aviation Administration found the suppression systems can't extinguish a battery fire that combines with other highly flammable material, such as the gas in an aerosol can or cosmetics commonly carried by travelers.
"That could then cause an issue that would compromise the aircraft," said Duane Pfund, international program coordinator at the U.S. Pipeline and Hazardous Materials Safety Administration, speaking Wednesday at an aviation safety forum in Washington. PHMSA regulates hazardous materials on airliners along with FAA.

*Lucille Ball and Desi Arnaz had a 'horrible divorce,' says daughter:
Lucille Ball
 and 
Desi Arnaz
 were considered the perfect couple on television — but the real-life marriage of the two stars behind "I Love Lucy" was far from a comedy.
Ball and Arnaz appeared in the beloved sitcom, which aired from 1951 until 1957, as well as "The Lucy-Desi Comedy Hour" from 1957 until 1960, when the duo finally called it quits after 20 years of marriage.
Their daughter, Lucie Arnaz, recently told Closer Weekly she witnessed their arguments when cameras stopped.
"They were fighting all the time," said the 67-year-old. "Their divorce was horrible. And then there was the alcoholism. I had preferred those things had never been there. We didn't have any abuse, but we did go through some pretty hard stuff and that's why my parents didn't stay together.
*DHS Official- ICE Arrested
More Than 127,000 Criminal
Aliens During FY 2017: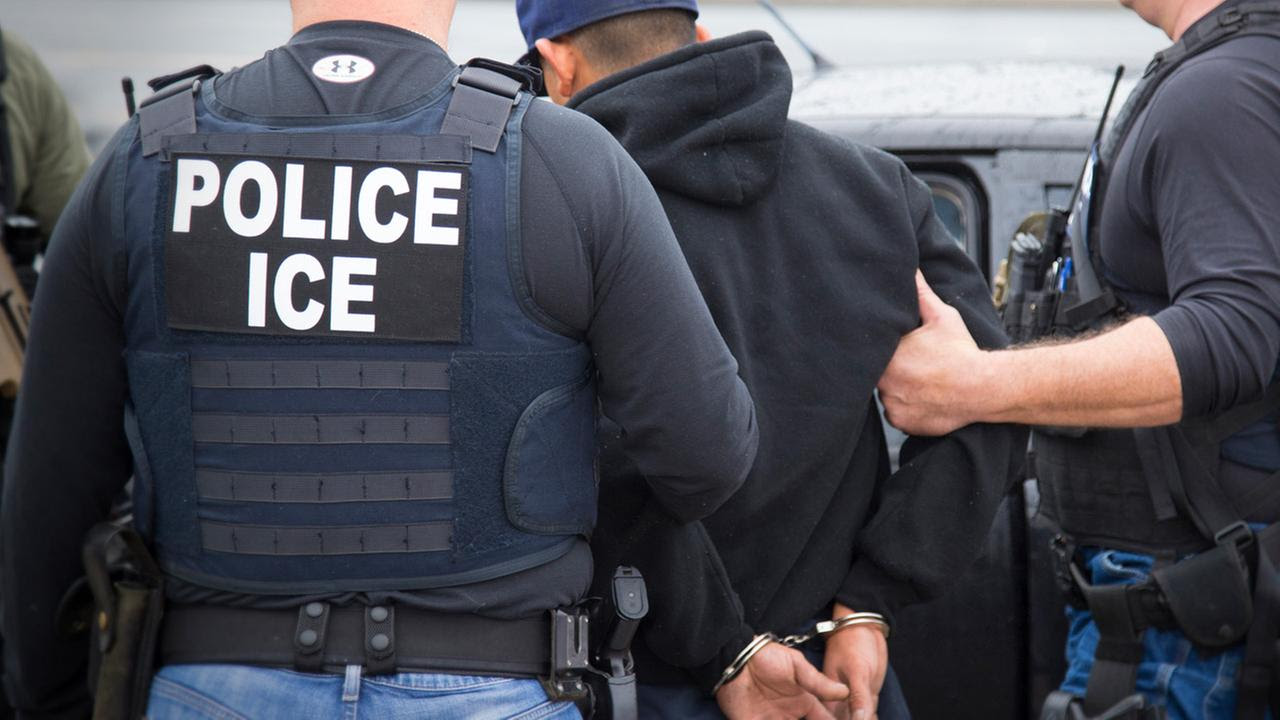 A top official with the Department of Homeland Security told the Senate Judiciary Committee Tuesday that theEnforcement and Removal Operations (ERO) division arrested more than 127,000 illegal aliens with criminal convictions or impending criminal charges during Fiscal Year 2017.
Matthew Albence, executive associate director of the Enforcement and Removal Operations (ERO) division of theU.S. Immigration and Customs Enforcement (ICE) agency, testified during an oversight hearing on immigration enforcement and family reunification efforts, that the number represents an increase of almost 11,000 in the number of criminal aliens arrested than the year before.
"During Fiscal Year 2017, ICE ERO arrested more than 127,000 aliens with criminal convictions or impending criminal charges. In real terms, what this means is ERO removed almost 11,000 more criminals from the communities they were victimizing than it did in FY 16," Albence said.
Albence broke that down further by the type of crime that illegals were convicted of or had charges pending:
•    More than 76,000 dangerous drug offenses
•    More than 48,000 assault offenses
•    More than 11,000 weapon offenses
•    More than 5,000 sexual assault offenses
•    More than 2,000 kidnapping offenses
•    More than 1,800 homicide offenses

*PURE BRAINPOWER–READ LBN EXAMINER:
Now you can invite your friends, family, and associates (if they've got the guts) by telling them to go towww.LBNExaminer.com
*EXAMINER-INVESTIGATES: 
Social Media & Video Games
Social media and video games are creating a generation of children with the mental and emotional immaturity of three-year-olds, one of Britain's most eminent brain scientists has warned.
Baroness Susan Greenfield, a senior research fellow atOxford University and former director of the Royal Institution of Great Britain, said she was concerned children were losing their ability to think for themselves, empathize and communicate with each other.

*EXAMINER-VIDEO LINK: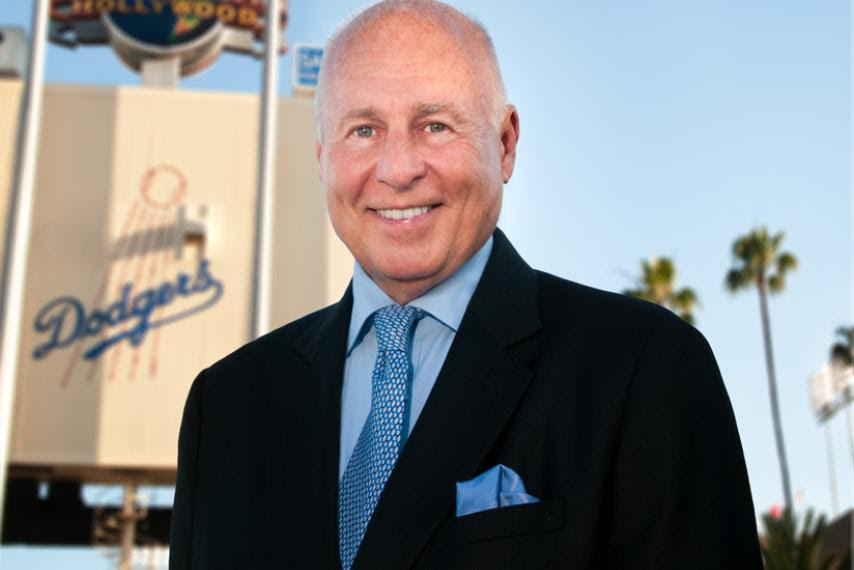 THE REVEALING TV INTERVIEW SHOW – "
Without Notes" with Tom Girardi – Episode 3
: "Celebrities and Politics"
*EXAMINER–HISTORY:
Hermine Braunsteiner Becomes First Nazi
Extradited from the US (1973)
Nicknamed the "Stomping Mare" for her violent kicking of prisoners, 
Hermine Braunsteiner 
was a 
Nazi
 concentration camp guard during 
WWII
. After the war, she spent a brief period in jail for war crimes before marrying an American and becoming a US citizen.
In 1964, she was confronted at her home in New York by a reporter tipped off about her past by Nazi hunter Simon Wiesenthal. When her role in the war came to light, she was stripped of her citizenship and extradited to West Germany.

*EXAMINER–VIDEO LINK:
Brooks and Klein on 2018 election security threats, Koch-Trump brawl
 —
*MY EXAMINER REVIEW:
"Your new Examiner format is extraordinary and remembers me of a shortened digital version of the famed "60 Minutes" TV show — telling a your vast audience story that people don't know or understand. Congratulations on your dynamic, inspiring new format."  Dr. Robert H., San Francisco, California.
*EXAMINER–INVESTIGATES:
Criminal Investigation (CI)
The 
IRS
 has a special 
Criminal Investigation (CI)
 branch made up of 3,500 employees worldwide whose main job is to investigate tax and money laundering. CI special agents have badges and are allowed to carry weapons but do not have uniforms. Qualified retired CI agents are exempt from concealed weapon laws.
*EXAMINER–INVESTIGATES:
Credit Cards
1. Initially, 
American Express
 was a freight shipper as a competitor to the 
U.S. Postal Service
 in New York during the 1850s. It specialized in delivering money orders and traveler's checks (which they invented in 1891). Two of their founders,
Wells 
and 
Fargo
, later moved to California.
2. The inventor of the first bank-issued credit card was John Briggs, a banker from the Flatbush National Bank of New York. Introduced in 1946, the card was called "Charge-It." The catch was that a user had to have an account at Brigg's bank and purchases could be made only locally. Technically, it was actually a charge card, because the bill had to be paid in full at the end of each month.
3.  In the 1950s, Diners Club Card became the first company to offer a credit card that could be used in more than one store. Although the credit card was accepted at just 14 restaurants in New York and was issued to just 200 people, within in a year of its introduction, more than 20,000 people were using it.
4. In the early to mid 1900s, oil companies and department stores began issuing their own propriety cards, but cards could only be used at that particular store. While modern cards are used mainly for convenience, these early cards were meant to develop store loyalty and to improve customer service. The drawback was that people needed to bring dozens of different cards for a day of shopping.
5. Bank of America apologized profusely in 2014 after it addressed a letter to political feminist writer Lisa McIntire as "Lisa is a slut McIntire."

*EXAMINER–MUSIC INSIDER: 
"Lady Gaga Enigma"
Lady Gaga
's Las Vegas residency will launch 
December 28th
at Park Theater at the new 
Park
MGM
 resort. The pop star will perform 27 shows at the Park Theater over the course of 2019, with the run wrapping 
November 8th
.
The residency will comprise two different shows, the majority of which will be "Lady Gaga Enigma," which is billed as "a brand-new odyssey of her pop hits built as an experience unlike any other."
Lady Gaga will also perform several "Jazz and Piano" shows, which will feature "stripped-down versions of her hits as well as music from the Great American Songbook."

*EXAMINER-COMMENTARY by Maureen Dowd:
I saw 
Robert De Niro
 at a party in New York recently and approached him gingerly. I wanted some insight into gangsters.
What did an actor who has brilliantly portrayed mobsters make of a president who was doing a two-bit imitation of a mobster?
De Niro, leaning against a wall and looking cool, took the question under advisement. I got my answer three days laterwhen he took the stage at the Tony Awards and offered a succinct obscenity aimed at the president.
The Trumps have often been compared to a mob family. Certainly, in the White House, they have created a dark alternative universe with an inverted ethical code, where the main value is loyalty to the godfather above all else.
*EXAMINER-COMMENTARY by Jane E. Brody:  
As an avid reader of obituaries, I've been struck by how many people these days are succumbing to pancreatic cancer, a cancer long considered rare.
And relatively speaking, it is still rare, accounting for just 3 percent of all cancers. But it is also one of the deadliest because symptoms almost never develop until the disease is advanced and incurable.
Although 55,440 cases, affecting 29,200 men and 26,240 women, are expected to be diagnosed this year in the United States, 44,330 people will die of it, often within months of diagnosis, making it the fourth leading cause of cancer deaths in this country (after lung, colorectal and breast cancer). Furthermore, it is on track to become the second most deadly cancer by 2030.
At the same time, cases of pancreatic cancer are rising, even though the leading known risk factor — cigarette smoking — has been declining for decades. That fact alone has prompted researchers to seek explanations for other causes and, it is hoped, find ways, in addition to quitting smoking, to prevent it and detect it while still curable.

*EXAMINER–A DIFFERENT VIEW:….
Sandra Bennett, twelve-year-old,
Rocky Ford, Colorado, August 23, 1980
*EXAMINER–OVERHEARD:
Longtime Pahrump, Nevada radio personality 
Art Bell
 died of an accidental overdose from a cocktail of prescription drugs, the Clark County coroner's office said 
Wednesday
. Bell died
April 13
 in a bedroom of his Pahrump home at age 72.
The coroner's office determined he had four prescription medications in his system: the opioid oxycodone, the analgesic hydrocodone, diazepam, often marketed as Valium, and carisoprodol, a muscle-relaxant.
Chronic obstructive pulmonary disease and hypertension contributed to his death, the coroner's office said.

LBN

 Examiner Edited By: Renee Preston