Sunday-EXTRA
————————————————————————–
  *WTF? – THIS DOESN'T ADD UP!
2,400 Elementary School Teachers in
NC Flunk Math Exams:
Almost 2,400 North Carolina elementary school teachers have failed the math portion of their licensing exams, which puts their careers in jeopardy, since the state hired
Pearson 
publishing company to give the exam in 2013, according to a report presented to the state 
Board of Education 
Wednesday

.

Failure rates have spiked as schools around the state struggle to find teachers for the youngest children. Education officials are now echoing what frustrated teachers have been saying: The problem may lie with the exams rather than the educators.

Teachers in Florida and Indiana have also seen mass failures when their states adopted Pearson testing, according to news reports from those states.

Concern about the validity of the Pearson licensing exams is so pervasive that it was discussed at this year's 
National Education Association
 conference, said 
North Carolina Association of Educators
 President 
Mark Jewell
.
*FREE MONEY-
280% Increase In Young Democratic Socialists Of America Chapters On College Campuses:
Young Democratic Socialists of America (YDSA)
 says it currently has 57 registered chapters on college campuses, according to Democratic Socialists of America Program Associate 
Lawrence Dreyfuss
, up from just 15 in 2016.
YDSA has experienced 280 percent increase in the number of clubs from 2016 to 2018.
Previously reported stories said YDSA had over 250 registered chapters, but Dreyfuss told the Daily Caller those 250 campuses initially expressed interest (they filled out a form), but in terms of establishing an active chapter, they wound up with 57.
Democratic National Chairman Tom Perez recently called Democratic Socialist congressional candidate Alexandria Ocasio-Cortez the "future of the party." Perez's prediction may be correct as the number of a Democratic Socialist clubs on college campuses has skyrocketed since 2016.

*Now Angelina Jolie Making Divorce
So Hostile … HER LAWYER IS QUITTING:
Angelina Jolie
 is fighting 
Brad Pitt
 so hard and nasty in their divorce and child custody dispute, her lawyer is quitting her.
Sources familiar with the matter say Angelina has been out for blood. As one source connected to Brad tells us, they believe she wants to kill any relationship he has with his kids. We're told there has been a lot of screaming on Angie's part … as one source said, "She's fueled with anger and has gotten ridiculously unreasonable."
Sources say her lawyer, Laura Wasser, is going to quit and made that known to her, because it's gotten too venomous. It seems like this was not a good match, because Wasser has made a name for herself in divorce circles by promoting settlements and co-parenting.
Angelina has hired another law firm to take over when Wasser officially leaves, but for now the divorce is nowhere near settling … it's more like all-out war.

*Man Saves $1,092 on Car Insurance by Identifying as a Woman:
A 24-year-old man in Alberta, Canada changed the gender listed on his birth certificate from 'male' to 'female' in order to save nearly $1,100 on his car insurance. Now that he is, legally, a woman, his insurer's initial rate sank from $4,500 a year to around $3,400 – a $1,092 difference savings of $91 per month.
The man, identified by the pseudonym "David" by theCanadian Broadcasting Corporation (CBC), said he had merely "taken advantage of a loophole." The CBC reported that a collision and a couple of tickets on his record increased David's cost to insure his Chevrolet Cruze. "I was pretty angry about that. And I didn't feel like getting screwed over any more," David told CBC.
In Canada and the U.S., men under the age of 25 are often made to pay significantly more for car insurance than women, since national statistics show this demographic has a higher speeding and accident rate. David discovered he could lower the cost of his insurance by changing his gender identity on his birth certificate.

*No, Antiviral Kleenex Won't Shield You From Colds and the Flu – It doesn't kill viruses, but it might help stop others from getting sick:
You've probably spotted antiviral tissues in the paper goods aisle at your local grocery store. And if you've got any kind of science-focused 
Spidey
 sense it's entirely possible they've set off pseudoscience alarm bells. After all, antivirals are usually reserved for prescription-only medications that are used to treat the only most dire cases of flu. And, while you're right to be skeptical (because honestly we should all always be skeptical of everything), digging into the science reveals antiviral tissues actually do what they claim and inactivate viruses.
Manufactured by Kleenex, and on store shelves since 2004, antiviral tissues are actually patented and approved by theEPA. While their ingredients do not include prescription antiviral medications, the active substances inside the tissues are citric acid and sodium lauryl sulfate, a chemical found in many soaps. Though the packaging claims to "kill" viruses, what these substances actually do is inactivate them because viruses aren't alive—they just hijack our cells for their own purposes. In fact, according to Vincent Racaniello, a microbiologist and virus expert at the Mt. Sinai School of Medicine of CUNY, has personally seen citric acid actually "exploding" viruses upon contact in his lab.
But there are a few caveats here. First, these tissues do not inactivate all cold and flu viruses; they are only effective againstRhinoviruses Type 1A and 2 (a few varieties of the cold),Influenza A and B (aka some flu), and respiratory syncytial virus (RSV, which causes respiratory infection in children and babies).
Second, according to David Koenig, a microbiologist and the research technical lead in the Life Sciences group atKimberly-Clark, which manufactures Kleenex, the antiviral tissues are actually made up of three layers, with the active ingredients only present on the middle layer.
"What this is actually for is when the viruses of interest get into that ply," he says. "The action is in the center layer and that's where it occurs." So the tissues are not going to be effective at killing viruses if you, say, use them to wipe off a surface or accidentally get some snot on your hands.

*'Sanctuary City' Philadelphia Denies ICE Access to Arrest Database Used to Find Criminal Illegals:
As of 
September 1
, Philadelphia will terminate a 10 year-old contract giving 
U.S. Immigration and Customs Enforcement (ICE)
 access to its arrest database, as the "sanctuary city" steps up its efforts to thwart federal efforts to deport criminal illegal aliens.
Philadelphia, which will not release illegal alien inmates to ICE without a judicial warrant, will stop providing access to its arrest database because, "We're not going to provide them with information so they can go out and round people up," Democratic Mayor Jim Kenney said Friday, according anAPNews.com report:

*WHO READS LBN EXAMINER?
Five members of the 
British Prime Ministers
 staff… along with 12 members of the 
White House 
staff, 3 
Nobel Prize
 winners, over 100 
Academy Award
 winners, 6 
U.S. Senators
, and over 300 
Grammy Award
 winners.
*EXAMINER-INVESTIGATES:

Melanoma
Having more than 5 sunburns in a lifetime doubles a person's risk for Melanoma on average.
*MY EXAMINER REVIEW:
"If 60 Minutes had a weekly digital magazine, the 
LBN Examiner 
would be it!" —– Marissa N., an LBN Examiner reader from Princeton, New Jersey
*EXAMINER-SPOTLIGHT:
Dr. Srini Pillay, Acclaimed Author & Neuroscientist, Explains the Brain Biology of Why Some People Could Care Less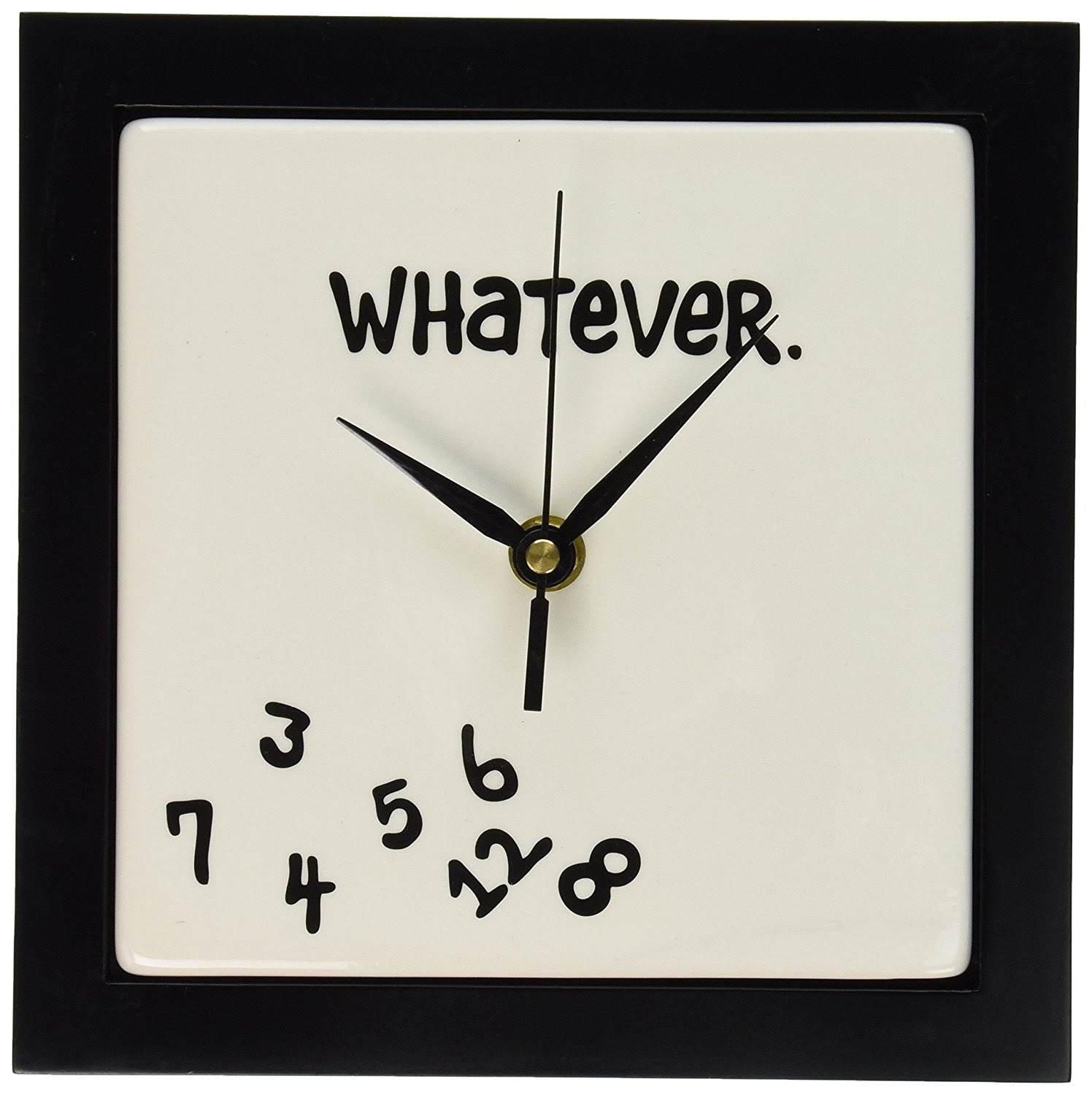 Dr. Srini Pillay
, best-selling author of 
TINKER DABBLE DOODLE TRY
, explains the psychology and brain biology of why some people could care less, demonstrating a "whatever" attitude toward life, people, and situations around them.
"Self-regulation depletion (SRD) is a condition that occurs when people spend so much time focusing on getting things done that their brains simply do not have the energy to care," explains Pillay. "To properly control your attention, you need to build unfocus time into your day. This helps to recycle your attention and gives you the balance you need to care about what is happening around you."
According to TINKER DABBLE DOODLE TRY, Unfocus Time May Include:
1. TINKERING with ideas releases your mind to wander from a state of stuckness into a possibility frame of mind, triggering neural connections and new insights.
2. DABBLING in a new endeavor-whether a hobby or fantasy-disrupts your habitual and reactive thinking, helping you find new solutions to old problems.
3. DOODLING can help you tap into another brain frequency to remove obstacles and create opportunities and inspiration.
The next time someone says "whatever" to you, Pillay urges us to consider the following: their brains may be depleted, they don't see the situation for what it is, or they are wrapped up in their own cocoons, unable to feel connected to the world.

*EXAMINER-VIDEO LINK:
Welcome to the conclusion, 
Episode 3
, of the revealing TV interview show, "
Without Notes
," featuring America's Most Prominent Trial Attorney, 
Tom Girardi
.
While Episode 1 gave us a revealing look at Girardi's life before law, and Episode 2's discussion offered a candid discussion on his first trial and the building of Girardi/Keese, the 3rd installment delves into his lifelong friendship with power attorney Johnnie Cochran, his famous case against Pacific Gas & Electric, which later became the inspiration for the film "Erin Brockovich", as well as revelations regarding politics.

*EXAMINER–INVESTIGATES:
Islam
1. 
Islam
 is the name of the religion. A person who practices Islam is known as a 
Muslim
. The adjective "Islamic" usually refers to objects and places, not people. The term "
Mohammedanism
" is an outdated term for the faith and is usually considered insulting.
2. Islam is an Arabic word that means "peace," "security," and "surrender." Muslim means "one who peacefully surrenders to God." Anyone from any race could be Muslim; in other words, "Muslim" does not refer to a particular race.
3. Famous Muslims in America include Janet Jackson,Muhammad Ali, Shaquille O'Neal, Mara Brock Akil(writer/producer of the series "The Game" and "Girlfriends"),Mos Def (Yasiin Bey), Mike Tyson, Kareem Abdul-Jabbar,Ice Cube, Akon, and Anousheh Ansari, the first Muslim woman in space.
4. Mohammad's flight (the Hegira) from Mecca in A.D. 622 is the beginning of the rise of Islam. It also marks the beginning of the Islamic, or Hijri, calendar.
5. Mohammad ibn Abd Allah was born around A.D. 570 in Mecca, Arabia (present-day Saudi Arabia) and died on June 8, 632, in Medina, Arabia. He claimed that when he was 40 years old, he received his first revelation from God.
6. The Islamic Golden Age, which is traditionally dated as being the 8th–13th centuries, was marked by the ascension of the Abbasid Caliphate. The Abbasids were influenced by theQuran's injunction that "the ink of the scholar is more holy than the blood of the martyr." During this time, the Arab world became an intellectual center for science, astronomy, chemistry, physics, mathematics, philosophy, medicine, and education.
7. Islam is the fastest-growing religion in the world today. There are an estimated 1.6 billion Muslims in the world, which is about 1/5 of the world's population. Due to birth and conversion rates, Islam is considered to be the fastest-growing religion in the world today.
8. The Muslims created a House of Wisdom (Bait-ul-Hikmat), which was active during the 9th –13th centuries, where both Muslim and non-Muslim scholars sought to translate the world's knowledge into Arabic. Many classic works of antiquity that might have otherwise been lost were preserved in Arabic and Persian and later translated into Turkish, Hebrew, and Latin. Here, scholars synthesized and significantly advanced knowledge gained from the Roman, Chinese, Persian, Egyptian, Greek, Byzantine, and Phoenician civilizations.
9. Muslim scholars Ibn Rushd and Ibn Sina were primarily responsible for saving the works of Aristotle, whose ideas would later dominate both the Christian and Muslim worlds.
10. Inventions that emerged from the Islamic world include the discovery of citric acid (Jābir ibn Hayyān), arabesque architecture, the minaret, the bridge mill, the vertical-axle windmill, teaching hospitals, marching bands, early torpedoes, the guitar, the lute, the water pipe (hookah, narghile,or shisha), early attempts at gliding, algebra, the pinhole camera, the laws of refraction, coffee, and more.

*EXAMINER–MEDIA INSIDER:
Sarah Jeong
, the newest editorial board member of 
The New York Times
, is also responsible for extensive anti-cop and anti-men tweets.
The New York Times stood by Jeong on Thursday after the internet surfaced her old racist tweets, however her full Twitterhistory reveals her ire was not only directed toward white people.
The NYT claimed that Jeong was "imitating" the behavior of people who harassed her online, but this does not explain why she was tweeting "fuck the police" and encouraging people to "kill all men."
A search for "cops" and "police" on Jeong's Twitter reveals an extensive history of anti-cop sentiment and a lack of sympathy for police who are injured on the job.

*EXAMINER-HEALTH WATCH:
Breast Cancer
Eating substantial amounts of fruits and vegetables may lower the risk for breast cancer, a new study has found, and some kinds may be more effective than others.
Researchers used well-validated nutrition questionnaires to examine the association of diet with the risk of invasive breast cancer in 182,145 women. They followed them with periodic examinations for an average of 24 years, during which there were 10,911 cases of invasive breast cancer. The study is in the International Journal of Cancer.
After controlling for many health, diet and behavioral variables, the scientists found that compared with having less than two and a half servings (about one cup) of fruits and vegetables a day, having five and a half servings or more was associated with an 11 percent lower breast cancer risk. The effect was especially significant with the most aggressive types of breast cancer.

*EXAMINER-R.I.P.:
***Judith Appelbaum, whose almost 60-year career in book publishing became a crusade to make the industry better — for writers, publishers and readers — died on Wednesday at her home in Bedford, N.Y. She was 78. Alan Appelbaum, her husband of 57 years, said the cause was ovarian cancer. Ms. Appelbaum held numerous jobs in the book publishing industry.
During the early 1980s she was managing editor of Publishers Weekly and wrote the "Paperback Talk" column for The New York Times Book Review. But her best-remembered and most influential project may have been the 1978 book "How to Get Happily Published: A Complete and Candid Guide," which she wrote with Nancy Evans.
***Michael A. Sheehan, a former top counterterrorism official for the State Department, the Pentagon and New York City, who sounded an early, and unheeded, warning about Osama bin Laden and the dangers of Al Qaeda before 9/11, died on Monday in Bethesda, Md. He was 63.
His death, at Walter Reed National Military Medical Center, was confirmed by his wife, Sita Graham Vasan. He had multiple myeloma, a form of cancer, she said.
*EXAMINER–SEE IT:
Heaven Engle, 20, and her boyfriend, Venson Heim, 25, sit in the break room at the Bell & Evans Plant 2 facility in Fredericksburg, Pa., before the start of their shift. Heaven often feels alienated and frustrated because of the language and cultural barriers between herself and her co-workers, most of whom are Latino and speak Spanish.
*EXAMINER–COMMENTARY by Dennis Prager: 
If you ask most young people today if they have any hobbies, you will receive one of four answers:
1. "No."
2. "What do you mean?"
3. "Yeah. I play video games/watch TV/watch movies."
4. "Yeah…" and then they may actually cite a hobby.
The fourth is the least common.
Dan Scotti, lifestyle writer at the website Elite Daily, and a millennial, wrote a perceptive piece on the matter titled, "Why Don't Millennials Have Hobbies Anymore?"
"None of my friends have hobbies," Scotti wrote. And he was honest enough to include himself in this assessment: "With a pair of iPhone speakers and a Netflix subscription, I rarely feel as though I'm missing out on anything. … It's as if modern technology has fooled me into thinking my life is very fulfilling. I mean, I have social media accounts to uphold, television series to chain watch and a whole bunch of dating profiles to swipe through — so, what time do I even have for hobbies?
 *EXAMINER COMMENTARY by Ben Shapiro:
 "So, how are you planning to pay for that?"
This should be the first question asked about any political program. Unfortunately, it's not. And that's why Sen. Bernie Sanders, I-Vt., and congressional candidate Alexandria Ocasio-Cortez, D-N.Y., are thought leaders for their parties.
Take Sanders. He has been promoting his "Medicare for All" slogan for years. The left loves it. Among the top Democrats who have embraced this slogan are Sen. Cory Booker, D-N.J., Sen. Elizabeth Warren, D-Mass., Sen. Kamala Harris, D-Calif., and Sen. Jeff Merkley, D-Ore. Most of those senators want to run for president. So they understand that Sanders' bumper sticker policy is popular on its face.
There's only one problem: Nobody asked that first question. This week, Charles Blahous of the Mercatus Center at George Mason University released a study taking a look at the cost of Sanders' preferred program. The total: $32.6 trillion over 10 years. Over that same period, our total federal spending is projected at $56 trillion — and we're already racking up debt like there's no tomorrow on that budget. That means that we could double our taxes at every level and still not come close to covering Sanders' program.

*EXAMINER – A DIFFERENT VIEW:…..
Dorothy Parker, writer, New York, June 17, 1958
*EXAMINER–OVERHEARD:
***Demi Lovato
 was in such dire condition after her drug overdose that her assistant thought she had died, a new report claims. Lovato's bodyguard arrived at the singer's Hollywood Hills home to her assistant screaming, "She's dead! She's dead!" Insiders told the site there was vomit and blood on Lovato's pillow, a sign of hemorrhaging. The bodyguard reportedly rushed to Lovato's side and propped her up, then attempted to clear her airways so she could breathe.
*** George Michael's boyfriend Fadi Fawaz tweeted "George I hate you" in several rambling social media posts. The tweet came after it was revealed the late superstar left nothing to Fadi in his will. Moments after his first tweet, he appeared to repeat claims that George had killed himself. The post read: "How can I be disappointed with someone ended their own life. If anyone can do that to themself (sic), they can do worse things to others." The rant follows emails seen by The Sun in which Fadi said George killed himself, adding: "It took five attempts."

LBN Examiner Edited By: Renee Preston