Sunday-EXTRA
——————
*HERE IS A LIST OF ALL THE DEVELOPED NATIONS OF THE WORLD THAT OFFER BIRTHRIGHT CITIZENSHIP TO THE NEWBORN BABIES OF TOURISTS AND UNDOCUMENTED ALIENS: 
1. United States.  That's right, ONLY ONE.  Every other modern developed nation in the world has gotten rid of birthright citizenship policies.
–  NO OTHER COUNTRIES. The U.S. 'Stands alone.'  There used to be all kinds of developed countries that gave away their citizenship as freely as we do in the U.S. but one by one they all have recognized and withdrew the policy.
–  SOME MODERN COUNTRIES THAT RECENTLY ENDED THEIR BIRTHRIGHT CITIZENSHIP POLICY: Canada was the last non-U.S. Holdout. Undocumented aliens stopped getting citizenship for their newborn babies in 2009.  Australia's birthright citizenship requirements are much more stringent than those of H.R. 1868 and took effect in 2007.
–  New Zealand repealed in 2006
–  Ireland repealed in 2005
–  France repealed in 1993
–  India repealed in 1987
–  United Kingdom repealed in 1983
–  Portugal  repealed in 1981
*NO JOKE!-
SF forming Poop Patrol
to keep sidewalks clean:
In a city where filthy sidewalks are many residents' No. 1 complaint, City Hall has come up with a new way to deal with No. 2.It sounds like silly elementary school banter, but it's real. San Francisco is about to launch the 
Poop Patrol
.
In about a month, a team of five Public Works staffers will begin patrolling the alleys around Polk Street and other hot spots in a vehicle equipped with a steam cleaner.
They'll begin their shifts in the afternoon, as the city starts losing its sheen from overnight cleaning. The Poop Patrol's mission? To spot and clean piles of feces before anybody complains about them.
"We're trying to be proactive," explained Public Works directorMohammed Nuru. "We're actually out there looking for it."
We're all out there looking for it, our eyes trained on the sidewalks as we walk so as to avoid that awful squishy feeling.
I admit to giggling when Nuru told me about plans for the Poop Patrol the other day. But in a city where people called 311 to report feces a whopping 14,597 times between Jan. 1 andMonday morning, public piles of poop are serious business.
For the record, that's about 65 calls regarding sidewalk poop every day. And it's 2,427 more calls on the stinky subject than were made in the same time period last year.
The Poop Patrol idea sprung from conversations between Nuru and Mayor London Breed, both of whom have expressed disgust with the filthy conditions of our sidewalks.

*Stress Is Keeping
Americans Up at Night:
A majority of Americans report that stress is keeping them up at night.Sixty-nine percent of Americans say they occasionally lose sleep because they are worried about something, according to a 
Bankrate.com
 survey. Many people, 41 percent, say they worry about their relationships. Financial concerns came in a close second, with 36 percent of Americans saying money worries keep them up at night.
Among the generations, older Millennials (ages 28 to 37) are most likely to say they lose sleep because they are worried about something, with 77 percent experiencing this problem. Most older Millennials, 49 percent, are worried about their relationships, with money concerns coming in second at 43 percent. However, this age group is the most likely to be stressed about money, followed by Generation Xers (ages 38 to 53) at 41 percent.
*Majority of Democrats More Positive On Socialism Than Capitalism:
According to a new survey, a majority of Democrats, 57%, have a more positive view of socialism than capitalism, the latter which is viewed positively by only 47% of Democrats.
On the other side, only 16% of Republicans have a positive view of socialism and 71% of Republicans are positive on capitalism.
In the poll, Gallup listed several topics and asked American adults, "Just off the top of your head, would you say you have a positive or negative image of each of the following?"
When it came to socialism, 37% said positive – for capitalism, 56% said positive.

*Kim Kardashian is the 'Riskiest' Celebrity Endorser for Fashion
and Retail Brands:
It's no surprise that advertisements are heavily relied upon by the fashion and retail industry, which spends the most on advertising dollars per year in the U.S. — $43 billion, or 22 percent, of a total $206 billion in 2017, to be exact. Traditionally, celebrity spokesmodels have always been a top pick for ad campaigns, but according to a new report on celebrity endorsements from marketing data and research firm Spotted, fashion and retail brands are still pretty clueless when it comes to aligning with the best famous face.
Not only are brands' celebrity choices generally inconsistent, notes the report, but there's a large opportunity for backlash once a partnership goes public. Spotted assesses a celebrity's "risk score" by considering more than 20 factors, including inappropriate or offensive behavior, divisive political views and scandal, as well as how recently these factors occurred, recovery (or damage control) and the likelihood that these risks will happen again in the future.
Spotted found that more than half of the fashion and retail industry's endorsements carry a risk score of 50 or above. (Oof.) As for the riskiest celebrity choice, that spot goes to Kim Kardashian, who lands within the 100th percentile.
The report points out Kardashian's "inappropriate public behavior," ranging from the time that North West took a supposedly scandalous photo of her for Instagram to defending Jeffree Star's racist comments. "Even though Kim Kardashian supports over 22 charities and causes, she lacks consumer trust and is perceived risky among consumers," explains Spotted.

*GET YOUR HEAD ON STRAIGHT-
READ LBN EXAMINER:
Now YOU can invite your friends, family, and associates (if they've got the guts) by telling them to go to
www.LBNExaminer.com
*EXAMINER–INVESTIGATES:
The Great Depression
1. Herbert Hoover (1874-1964), a Republican, was president when the Great Depression began. He infamously declared in March 1930 that the U.S. had "passed the worst" and argued that the economy would sort itself out. The worst, however, had just begun and would last until the outbreak of WWII (1939).
2. People who lost their homes often lived in what were called "Hoovervilles," or shanty towns, that were named after President Herbert Hoover. There was also "Hoover Stew" (food dished out in soup kitchens), "Hoover Blankets" (newspapers that served as blankets), "Hoover Hogs" (jack rabbits used as food), and "Hoover Wagons" (broken cars that were pulled by mules).
3. Chicago gangster Al Capone (1899-1947), in one of his sporadic attempts at public relations, opened a soup kitchen during the Great Depression. For millions, soup kitchens provided the only food they would see all day.
4. The Wall Street Crash of 1929 was one of the main causes of the Great Depression. "Black Thursday," "Black Monday," and "Black Tuesday" are all correct terms to describe the Crash because the initial crash occurred over several days, withTuesday being the most devastating.
5. On "Black Tuesday," October 29, 1929, the market lost $14 billion, making the loss for that week an astounding $30 billion. This was ten times more than the annual federal budget and far more than the U.S. had spent in WWI. Thirty billion dollars would be equivalent to $377,587,032,770.41 today.

*EXAMINER-HEALTH WATCH:
CDC- 1 in 4 adults have a disability that impacts daily life
One in four adults reported they have a disability that impacts major life activities with the most dominant one affecting mobility, according to a report issued Thursday by the Centers for Disease Control and Prevention.
In the CDC's Morbidity and Mortality Weekly Report, data were studied from the 2016 Behavioral Risk Factor Surveillance System. This is the first CDC report of the percentage of adults across six disability types: mobility, cognition, hearing, vision, independent living and self-care.
"At some point in their lives, most people will either have a disability or know someone who has a one," Dr. Coleen Boyle, director of CDC's National Center on Birth Defects and Developmental Disabilities, said in a press release. "Learning more about people with disabilities in the United States can help us better understand and meet their health needs."

*EXAMINER–INVESTIGATES:
The first theorist to suggest that birth order can affect human psychology was
 Alfred Adler 
(1870-1937). In short, he argued that firstborns are "dethroned" by a second child, which permanently affects the firstborn's personality. Additionally, younger and older children may be spoiled and pampered, which also permanently affects their later personalities.
*WHO READS EXAMINER?:
Author/publisher 
Jenny Copeland
 along with 12 members of the 
White House
 staff, 3 
Nobel Prize
 winners, over 100
Academy Award
 winners, 6 
U.S. Senators
, and over 300
Grammy Award
 winners.
*EXAMINER-Investigates:
Bill Gates Hideaway
Bill Gates
 recently spent seven days at his hideaway cottage on a cedar forest waterfront, partaking in a twice-yearly ritual he calls his "Think Week."Gates, the principal founder and chairman of 
Microsoft Corporation
, came up with the idea for his personal seven-day retreat as a way to ponder the future of technology and think of new ideas for his company.
Tucked away in his secret two-story cabin in the Pacific Northwest, Gates spends the week completely secluded from civilization– alone with his own thoughts and a pile of thought proposals. The seven days tend to include a lot of reading, a lot of thinking, and a lot of alone time, as Gates is completely disconnected from family members, friends, and employees (despite one exception: a caretaker who slips him two simple meals a day.)

*EXAMINER–MEDIA INSIDER:
Peter Brant is angling to sell his embattled Interviewmagazine — to himself.
According to WWD, the mogul is moving to sell off the magazine — mired in more than $3 million in debt and being liquidated — for $1.5 million to a holding company that he's set up called Singleton.
Brant is apparently pushing for the deal to close before the venerable mag's September (or, at least, autumn) issue, which will feature model Hari Nef on its cover.
WWD reports that the same leadership team would remain under the plan, including Brant's daughter Kelly.

*EXAMINER–INVESTIGATES: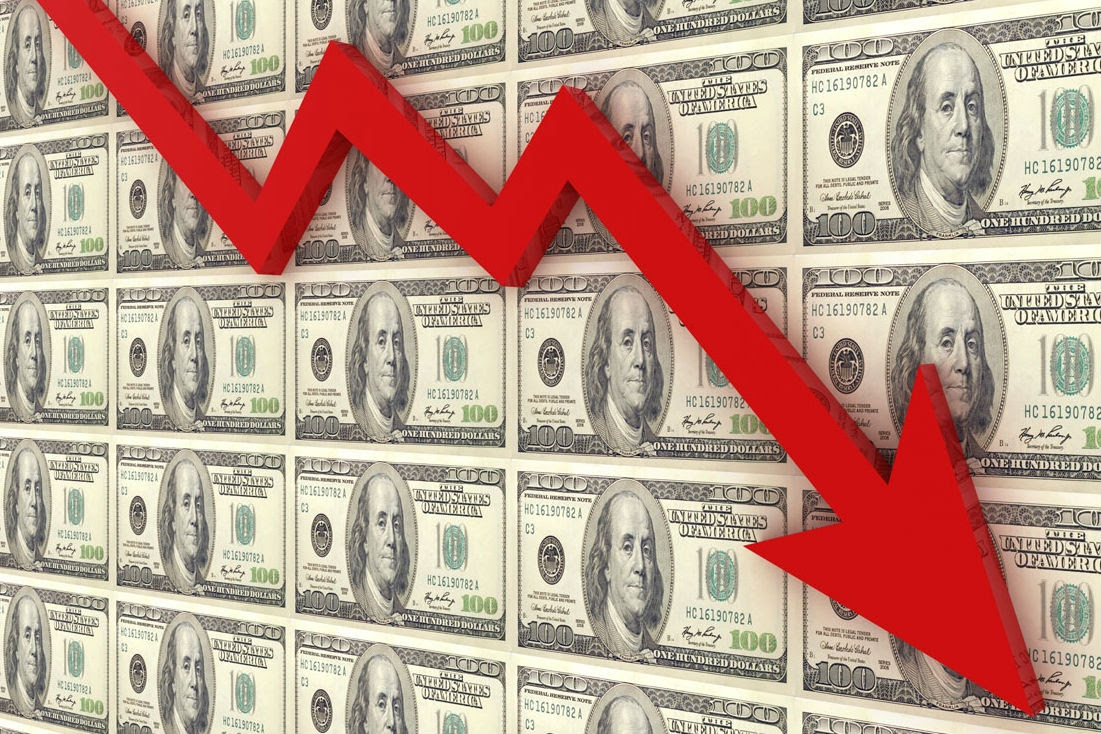 In 2008, U.S. households lost an estimated 18% of their net worth, equaling approximately an $11.2 trillion loss. This collapse was the largest since the Federal Reserve began tracking household wealth after WWII.
*EXAMINER–VIDEO LINK:
*EXAMINER–COMMENTARY by Bret Stephens:
The biggest single beneficiary of the Omarosa obsession is, of course, the president. Carnival shows are his preferred form of politics, and Omarosa (in her latest incarnation) is the fresh new act. We elected Donald J. Trump to keep us jittery and entertained. He's delivered.

*EXAMINER–COMMENTARY by Thomas L. Friedman:
I've found lately that I can ruin any dinner party. It's like magic. Just get me going on Trump or Putin or climate change and I can put a frown on every face and a furrow in every brow. I do weddings and bar mitzvahs, too.
So I thought I'd come to Italy for a little sun and risotto. I made the mistake, though, of spending a few days with Italian government and international experts trying to understand the refugee crisis that is fracturing the European Union, much of which originates in Italy. And guess what? Now I can ruin your dinner party — and breakfast!
Because what you find when you take a close look at the situation here is something profoundly worrying. I was born in 1953 and have been living my entire life inside the community of democracies that came to be known as "the West" and eventually spread to include democracies around the world, such as Japan, Brazil, South Korea and India. At the core of this community were two pillars: the U.S. and the group of European democracies that became the European Union.
"The West" was not just a state of mind. It was an association of countries with shared interests, institutions and values — particularly the values of liberty, democracy, free markets and the rule of law — which made the post-World War II world, though far from perfect, a steadily more prosperous, free and decent place for more and more people. This community of democracies was also a beacon, a refuge and a magnet for those who wanted to embrace its values but were denied them where they lived.

*EXAMINER–HISTORICAL COMMENTARY 
by Sir Winston Churchill:
However beautiful the strategy, you should occasionally look at the results.

*EXAMINER-A DIFFERENT VIEW:….
Model Kate Moss

LBN Examiner Edited By: Renee Preston