*A YEAR IN PARIS IS AS BAD FOR YOUR HEALTH AS SMOKING 183 CIGARETTES:
A study by the European Transport & Environmentassociation confirmed that spending a few days in various popular European capitals is equivalent to smoking between one and four cigarettes.Spending a long weekend in Paris could be as bad for your health as smoking two cigarettes. But this is at least a lot less polluted than in Prague, where your mini-break could be the equivalent of smoking four cigarettes, or even worse in Beijing, where it could be same as puffing up to 16 cigarettes.
You no longer need to sit next to a dedicated smoker to be a victim of passive smoking. Air pollution is such that you only have to walk around for a few days to breathe the toxic equivalent of several cigarettes. This study obviously has serious implications for tourists, who typically spend their days wandering the streets visiting sites, but it also will cause concern for native cyclists and joggers striving for a healthier lifestyle but instead exposing themselves to toxins.
*WOW- More Than Half of Foreign Refugees Are on Taxpayer-
Funded Food Stamps:
More than half of the annual inflow of foreign refugees arriving in the United States are on food stamps, a government report reveals.Since 2008 the U.S. has permanently resettled more than 1.7 million foreign nationals and refugees through a variety of humanitarian programs like the Special Immigrant Juvenilesand the Nicaraguan Adjustment and Central American Relief Act. This is a foreign population larger than Philadelphia, Pennsylvania — a city with more than 1.5 million residents.
An annual report by the Office of Refugee Resettlement was analyzed, in which the analyst revealed that about 56 percent of households headed by foreign refugees who arrived in the U.S. between 2011 and 2015 are using taxpayer-funded food stamps.
Nearly 30 percent of refugees received cash welfare of some sort, while 34 percent of refugees 18-years-old or older said they had no health insurance. Of the refugees who said they did have health insurance, about 50 percent said they were either on Medicaid or Refugee Medical Assistance, both of which are taxpayer-funded.

*Nearly 1/3 of Americans Say Drug Abuse Has Caused Family Trouble:
A new survey shows that 30% of Americans say drug abuse has caused trouble in their families, which is up from 22% who said the same in 2005.
In the survey, Gallup asked, "Has drug abuse ever been a cause of trouble in your family?" Thirty percent said "yes."
In 1995, only 19% said yes to that question, and in 2005, 22%.
The increase in concern over drug abuse is "a signal that the nation's opioid epidemic, which has worsened in recent years, is taking a toll," said Gallup.
"Overdoses from prescription opioids began to increase around 1999, according to the Centers for Disease Control and Prevention (CDC), with a sharp increase in heroin overdoses in 2010 and another increase in 2013 as a result of synthetic opioids,"said Gallup.
*Radical Islamists Released on 'Recognizance' Despite Police Warning They Trained Kids for School Shootings:
Five radical Islamists who, police say, were running a New Mexico compound training children to carry out school shootings, were released on bail Monday – without even having to post any bond money.Despite police warning that the children were being trained with guns to carry out the school attacks, Judge Sarah Backusconcluded that the radical Islamists aren't "a danger to the community," The Albuquerque Journal reports:
"The state argued that the 11 children at the compound were being trained to use guns as they prepared to attack teachers, law enforcement and others in institutions that the group considered corrupt."
"Judge Sarah Backus said the state, despite assertions by prosecutors that one of the defendants was training the children to attack various institutions with guns, didn't prove the group was a danger to the community."
One of the Islamist radicals released by Judge Backcus was named as a co-conspirator in the 1993 World Trade Centerbombing, CNSNews.com reported:
"Siraj Ibn Wahhaj, 39, is the son of Imam Siraj Wahhaj, "who was named by prosecutors as an unindicted co-conspirator in the 1993 World Trade Center bombing," reported Fox News. The adults at the New Mexico compound were training the children there to conduct school shootings, according to prosecutors."
The suspects were released on a $20,000 "signature bond," which does not require them to post any deposit money with the court to secure their release. Also known as a "personal recognizance bond," merely requires the defendants to promise to pay the $20,000 if they skip out on their trial and are, subsequently, recaptured.
The five Islamists are charged with multiple accounts of child abuse. One boy died during a prayer ritual at the compound, according to police.
 *What's Really Going On When You Die? Chilling new research says your brain knows you're dead:
There were times reading the University of Western Ontario's study, published this January in the Canadian Journal of Neurological Sciences, when I couldn't tell if it's all a big scary attempt to terrify us or if it's an earnest, scientific and intellectual inquiry into what happens to our memories when we die. The findings — which say our brains are working as much as 10 minutes after we pass — are mind blowing enough to argue that it's both.
In the study cited above, Canadian doctors at the University of Western Ontario who were monitoring four terminal patients in intensive care seemingly found that brain activity can carry on long after life support systems are turned off, with death confirmed by unreactive pupils and the absence of a heartbeat, among other means.
The team found that for reasons not completely understood, after the four patients died, the brain continued working in one patient. In fact, for 10 minutes and 38 seconds this dead person's brain exhibited the same waves — known as delta waves — living people experience during dreams and deep sleep.

*OPEN YOUR EYES–READ EXAMINER:
Who Is Free Thinker? A person who forms opinions on the basis of reason, independent of authority or tradition, especially a person whose religious opinions differ from established belief. Now YOU can invite your friends, family, and associates (if they've got the guts) by telling them to go to
www.LBNExaminer.com
*EXAMINER–INVESTIGATES:
1. According to a recent study by Experian, Gen Yers have the lowest Vantage Scores of the four generations (the Vantgage Score was established in 2006 by the three main credit bureaus to compete with Fair Isaac's FICO score). Gen Y has a credit score of 672, Gen X (ages 30-46) has an average score of 718, Baby Boomers (47-65) have a 782, and the Greatest Generation (66+) have an average of 829.[8]2. There is an online dating service calledCreditScoreDating.com for those who are concerned with the financial situation of a potential mate. The site's motto is "Credit Scores Are Sexy." Credit scores increasingly influence dating decisions.
3. One in 4 unemployed Americans have been required to go through a credit check when they applied for a job. One in 10 has been denied a job due to information on their credit report.
4. On average, African-American and Latino households have worse credit scores than white households.
5. Not everyone has a credit history. If someone has never had a credit card, he or she will not have a credit or FICO score.

*EXAMINER–VIDEO LINK:
*EXAMINER–BUSINESS INSIDER:
Ford Mustang
The 
Ford Mustang
, an iconic American brand and a symbol of cool, will reach a major milestone as the 10 millionth vehicle rolls off an assembly line at a Detroit-area plant.The car celebrated in American song and film, and recognized the world over as an iconic American cultural export, will get a big party at Ford's Michigan headquarters.
*WHO READS LBN EXAMINER? 
Actress Andie MacDowell along with 12 members of theWhite House staff, 3 Nobel Prize winners, over 100 Academy Award winners, 6 U.S. Senators, and over 300 Grammy Award winners.
*EXAMINER–INVESTIGATES: 
The federal tax code was 400 pages in 1913. In 2010 it was 70,000 pages.
EXAMINER SPOTLIGHT
Chris Collins, Renowned Business Expert, Finds Commonalities Between Millennials and
Generation Z in the Workforce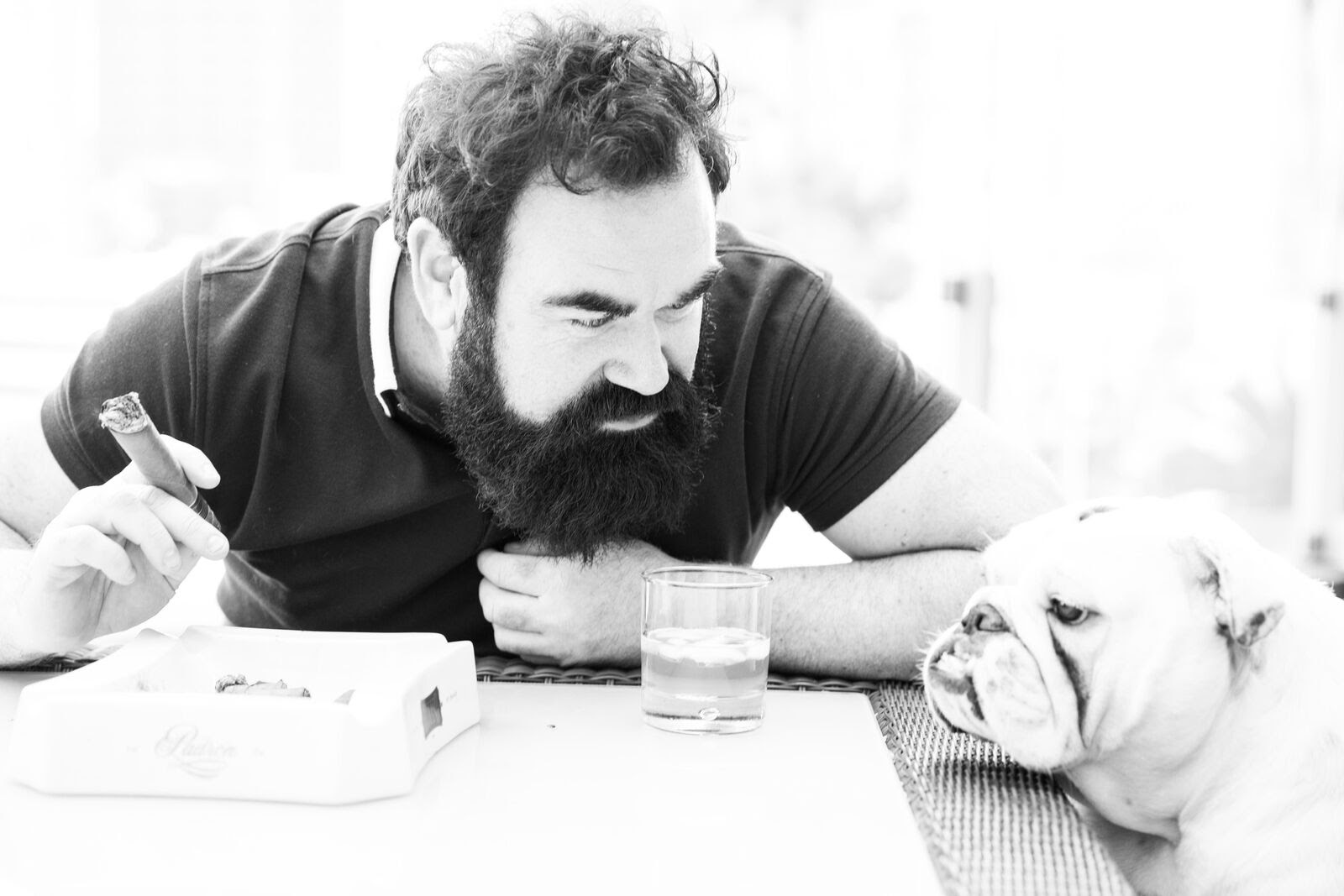 With global influence, Chris Collins, founder of Syndicate X, a "Secret Society for Entrepreneurs and Leaders," author of best-selling business book Gamification: Playing for Profits, and the host of Chris Collins Unleashed, finds commonalities and predicts how Millennials will welcome Generation Z into the workforce.
"Millennials may be one of the most entrepreneurial generations the world has ever seen," reveals Collins. "In today's business model, Millennials (people between the ages of 20-35) prefer that you be a coach, not a boss. I don't think they work harder, they work smarter."
Smart companies and brands are now working quickly to understand this next generation as employees as well as consumers.
"My experience has been more that they're more about the purpose. With social media they can create an image and curate that without having a ton of money. The companies that do the best with loyalty will be the companies that are selling a purpose or a lifestyle," Collins expertly concludes. "We need to either start a business revolution or soon we might all be working for Amazon.com."

*EXAMINER-SITE OF THE DAY:
Choosing a college and deciding to get a degree are big decisions, so do your homework and choose the degree and school that will set you up for the career of your dreams.PayScale's College Salary Report ranks undergraduate and 2-year colleges by the highest earning graduates.
*EXAMINER-FACT: 
4 in 10 college graduates are underemployed in their first job. Note:  Two-thirds will still be underemployed 
5 years later
.
*EXAMINER–COMMENTARY by Walter E.Williams: 
(Prominent African American Economist)
Poverty is no mystery, and it's easily avoidable. The poverty line that the Census Bureau used in 2016 for a single person was an income of $12,486 that year. For a two-person household, it was $16,072, and for a four-person household, it was $24,755. To beat those poverty thresholds is fairly simple.
Here's the road map: Complete high school; get a job, any kind of a job; get married before having children; and be a law-abiding citizen.
How about some numbers? A single person taking a minimum wage job would earn an annual income of $15,080. A married couple would earn $30,160. By the way, according to theBureau of Labor Statistics, less than 4 percent of hourly workers in 2016 were paid the minimum wage. That means that over 96 percent of workers earned more than the minimum wage.
Not surprising is the fact that among both black and white married couples, the poverty rate is in the single digits. Most poverty is in female-headed households.

*EXAMINER–COMMENTARY by Bret Stephens:
There is a reason to treat social media approximately the way we do opioids: with utmost caution. But it's also a reason to temper our judgments about people based on the things they say on social media. The person you are drunk or stoned is not the person you are — at least not the whole person. Neither is the person you are the one who's on 
Twitter
.
*EXAMINER–A DIFFERENT VIEW:….
Catherine Deneuve, Paris 1976. Helmut Newton was the only photographer she ever allowed into her apartment, and at the time, was horrified by the resulting shot— seductive, lingerie-clad and cigarette clenched between her teeth.
LBN

 Examiner Edited By: Renee Preston