Sunday-EXTRA
—————————
*Kanye West- 'Blacks Are Supposed to Have Monolithic Thought…
We Can Only Be Democrats':
Bashed in some circles for his support of President 
Donald Trump
, music mogul and successful fashion designer
Kanye West
 told 
Jimmy Kimmel
 

Thursday

 night that no one is going to bully him, and "I actually quite enjoy when people…are mad at me about certain things."

Kimmel asked West if he thinks Trump is a good president:

"It's funny, you know," Kanye responded: "In this world that we live in, there's two main motivating forces. And I tweet about it all the time. It's love or fear. And you can't explain love. You know, my cousin is locked up for murder. And I love him. So he did a bad thing but I still love him.

And just as a musician, African-American, guy out in Hollywood, all these different things, you know, everyone around me tried to pick my candidate for me. And then told me every time I said I liked Trump that I couldn't say it out loud or my career would be over, I'd get kicked out of the black community because blacks — we're supposed to have a monolithic thought, we can only be Democrats and all."
*Facebook is shedding massive traffic – and it's apparently flocking to YouTube:
Four billion. That, according to a new study shared with 
CNBC
by market research firm 
SimilarWeb
, is how many monthly page visits 
Facebook
 has shed in a slow-drip but nevertheless huge decline over the last two years.
Facebook's traffic hasn't just fallen by about half since 2016, according to the study.
Among the consequences of such a precipitous drop is the opening it's given to YouTube, which the study's data shows is about to overtake Facebook to become the second biggest site, traffic-wise, in the U.S. Which would give Google ownership of the top two spots, pushing Facebook down to number three.

*WOW!—Chicago has had 10 Democrats and no Republicans in control of City in 84 years –
Twenty Shot in Chicago, One Fatally:
Twenty people were shot in Chicago 
on Friday
 and early
Saturday
 morning, one of them fatally. Just a week after the city experienced its deadliest weekend in years with 74 shootings, the violence on the South and West sides claimed another young victim, an 18-year-old man shot in the head in a Brighton Park alley 
on Friday
. Throughout the rest of the day and into
Saturday
, several other teenagers were shot. A 15-year-old boy and his 17-year-old cousin were shot while walking to a store on the city's West Side.
A 12-year-old girl was among several other minors injured in the spate of shootings throughout the city. "Chicago is a scary place to be. Even I'm scared to walk to the corner store,"Genice Hines, the mother of one of the teenage victims, told the Chicago Tribune. The latest flare-up in violence comes as the police department prepares to send an additional 600 officers into the city's most dangerous districts in a bid to cut down on shootings.

*YIKES- Surgery centers don't have to report deaths in 17 states: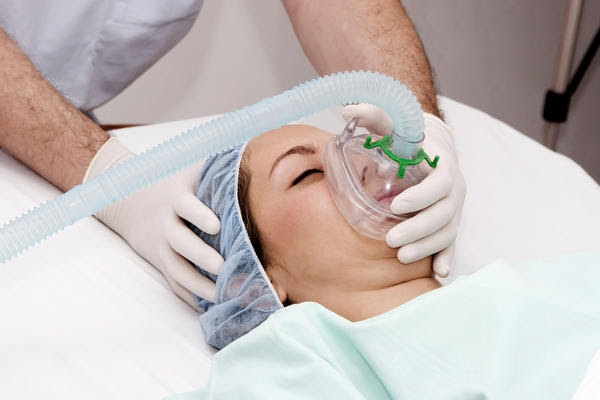 There are 5,600 surgery centers in the U.S., many handling "routine" surgeries such as colonoscopies. Yet an investigation found that surgery centers operate under such an uneven mix of rules that fatalities or serious injuries can result in no warning to government officials, meaning patients lack safety information.
No rule stops a doctor exiled by a hospital for misconduct from opening a surgery center down the street.

*Online daters aim'out of their league,' says study:
Most people who use online dating websites seek partners who are out of their league, said a study 
Wednesday
 based on heterosexuals in four big US cities.
"Both men and women pursued partners about 25 percent more 'desirable' than themselves," said the report in the journalScience Advances.
Hardly anyone reached out to people who ranked significantly lower than themselves.
People's desirability was determined using a ranking algorithm based on how many messages they received from other popular users on a dating site in New York, Seattle, Boston and Chicago.

*BALANCE THE SCALES-READ EXAMINER:
LBN Examiner
 strives to cut through the noise by offering insightful, fearless independence, analysis, and assessment of what really matters. Now you can invite your friends, family, and associates (if they've got the guts) to join the revolution by telling them to go to 
www.LBNExaminer.com
.
*EXAMINER–HOLLYWOOD INSIDER:
The Academy
 is making some changes to the 
Oscars
. Future broadcasts will be three hours long and will include a new category that is designed around achievement in popular film.
AMPAS also set an earlier airdate for the 2020 telecast, which will be held on Feb. 9. To accommodate a three-hour ceremony, the Academy will present select categories live in the Dolby Theatre and during commercial breaks. Winning moments will be edited and later aired during the broadcast.

*EXAMINER-SPOTLIGHT:
Salvador Litvak, the "Accidental Talmudist," Explains Why Ancient Wisdom is Important in the Modern World:
We live in a time of rapid change, when things, ideas, and even relationships are increasingly replaceable. We fetishize the new and ignore the old – at our peril. Ancient wisdom that has stood the test of time is more relevant now than ever.
Salvador Litvak, founder of www.accidentaltalmudist.org says, "We've built a diverse community of over one million souls who enjoy learning from Judaism's ancient wisdom. This vast body of knowledge is especially relevant in today's polarized climate because it's based on both Scripture and an oral tradition. Our sages did not mince words. They argued passionately over life and death matters, yet they remained respectful of each other because they were more committed to grasping eternal truths than to be being right."
Those same ancestors, however, possessed profound insights about building a life of meaning. Whether one attributes their wisdom to divine revelation or generations of trial and error, the fact remains that we'd be fools to ignore their hard-won lessons.

*EXAMINER–INVESTIGATES:
The country with the highest rate of drunk driving deaths is South Africa. Nearly 6 out of every 10 fatalities (58 percent) on South Africa's roads are due to alcohol. By comparison, in the United States, 31 percent of all road deaths are linked to alcohol.
*EXAMINER–HEALTH WATCH:
A fast-acting class of fentanyl drugs approved only for cancer patients with high opioid tolerance has been prescribed frequently to patients with back pain and migraines, putting them at high risk of accidental overdose and death, according to documents collected by the 
Food and Drug Administration
.
The F.D.A. established a distribution oversight program in 2011 to curb inappropriate use of the dangerous medications, but entrusted enforcement to a group of pharmaceutical companies that make and sell the drugs.
Some of the companies have been sued for illegally promoting other uses for the medications and in one case even bribing doctors to prescribe higher doses.

 *EXAMINER-READER QUESTION:
How do you like (or dislike) the new
 LBN EXAMINER
 format? Tell us your thoughts by email: 
LBNExaminer@TimeWire.net
*WHO READS LBN EXAMINER?
Actress 
Lindsay Lohan
 along with 12 members of the 
White House
 staff, 3 
Nobel Prize
 winners, over 100 
Academy Award
 winners, 6 
U.S. Senators
, and over 300 
Grammy Award
 winners.
*EXAMINER–BOOK NEWS:
Justin Timberlake
 is looking back. The actor and 
Grammy
-winning singer has a book out this fall, 
Harper Design
announced 
Friday
. "Hindsight & All the Things I Can't See in Front of Me" will feature images from his personal archives and "anecdotes, reflections and observations."
The book comes out Oct. 30. It was co-written with Sandra Bark and designed by Michael Bierut. Timberlake said in a statement the book would highlight some of the "important people and places" behind his career. He also said the book would include tributes to his wife, actress Jessica Biel, and 3-year-old son, Silas.

*EXAMINER–INVESTIGATES:
Medical examiners and coroner's offices in the U.S. hold more than 40,000 sets of unidentified remains. That number is large enough to represent a small city.
*EXAMINER–R.I.P.:
Nikolai Volkoff
Nikolai Volkoff
, a massive ex-weight lifter who played a Soviet villain in the professional wrestling ring and battled the likes of
Bruno Sammartino
 and 
Hulk Hogan
, died 
on Sunday
 at his home in Glen Arm, Md. He was 70.
His wife, Lynn Peruzovic, confirmed the death and said he had recently been hospitalized with heart problems.
Volkoff portrayed a Communist heel with convincing panache, wearing Soviet-style apparel, like an ushanka fur cap, into the ring and singing the country's national anthem before matches. It was an ideal Cold War shtick in wrestling, where good vs. evil is an evergreen story line.
*EXAMINER-COMMENTARY by Patrick Kilpatrick:
(Acclaimed Action Film Star, Director, Author, Producer)
While it is certainly self-comforting for Hollywood and other populations to wake each morning and ratchet up anti-
Trump
criticism as regularly as gargling with eco mouthwash, facing facts must intrude on occasion.
Is this 'resist' reflective of reality for a president effectively righting the geopolitical state of affairs – eradication of ISIS, Iran, China, North Korea, NATO – and the economy – historic  deregulation and tax reform, superior low unemployment, high women/minority employment, vastly improved GNP, high stock market/corporate earnings/wage growth, European tariff andNAFTA negotiations?
While the Left and Never-Trump crowd decry the President's style, ethics, philandering and 'dark alternative universe of corruption' the man, the myth, the legend, the preeminent media performance artist of the day is transforming America, indeed the global terrain.
It is worth noting that the vitriolic, uncivil riotous opposition can't seem to muster a win in anything but the oddball and rare election – special or otherwise. It's clear the electorate – the American population – in tandem with business at large is increasingly on board with Trump in a real transformation of society.
Book one of Kilpatrick's two-part memoir Dying for Living Sins & Confession of a Hollywood Villain and Libertine Patriot will hit stores/distribution platforms Oct.1, 2018.

*EXAMINER–COMMENTARY by Rudy Giuliani:
Chicago murders are direct result of one party Democratic rule for decades. Policing genius 
Jerry McCarthy
 can do for Chicago what I did for NYC. He was one of the architects of
Compstat
. Slashed homicides over 70%. Tens of thousands of lives saved.
*EXAMINER–COMMENTARY by Thomas L. Friedman:
I've found lately that I can ruin any dinner party. It's like magic. Just get me going on 
Trump
 or
 Putin
 or climate change and I can put a frown on every face and a furrow in every brow. I do weddings and bar mitzvahs, too.
So I thought I'd come to Italy for a little sun and risotto. I made the mistake, though, of spending a few days with Italian government and international experts trying to understand the refugee crisis that is fracturing the European Union, much of which originates in Italy. And guess what? Now I can ruin your dinner party — and breakfast!
Because what you find when you take a close look at the situation here is something profoundly worrying. I was born in 1953 and have been living my entire life inside the community of democracies that came to be known as "the West" and eventually spread to include democracies around the world, such as Japan, Brazil, South Korea and India. At the core of this community were two pillars: the U.S. and the group of European democracies that became the European Union.
"The West" was not just a state of mind. It was an association of countries with shared interests, institutions and values — particularly the values of liberty, democracy, free markets and the rule of law — which made the post-World War II world, though far from perfect, a steadily more prosperous, free and decent place for more and more people. This community of democracies was also a beacon, a refuge and a magnet for those who wanted to embrace its values but were denied them where they lived.

*EXAMINER-A DIFFERENT VIEW:….
*EXAMINER–OVERHEARD:
'
Star Trek
' icon 
Nichelle Nichols
 has been diagnosed with dementia and the disease has progressed. According to docs filed in Nichelle's conservatorship, Dr. 
Meena Makhijani
 — who specializes in osteopathic medicine — says Nichols has been a patient of hers for the last 2-3 years … and she has "moderate progressive dementia."
Makhijani gives details of the severity of the disease by rating various cognitive functions. Most alarming … she says Nichols has major impairment of her short-term memory and moderate impairment of understanding abstract concepts, sense of time, place and immediate recall.

LBN Examiner Edited By: Renee Preston