*CITY ON THE EDGE-
Paris has 300,000 illegal immigrants crammed into just one tiny suburb:
A suburb of Paris has 300,000 illegal immigrants crammed into it, according to a parliamentary report. Politicians have warned Seine-Saint-Denis, north east of Paris, could be turned into a "huge ethnic ghetto" within two decades due to the surging numbers.The report said the suburb – just six miles from the Eiffel Tower – is putting a huge strain on public services and creating social tensions. There are an estimated 135 different nationalities in Saint-Denis, most extremely poor, including an estimated 600,000 Muslims from North African or sub-Saharan African backgrounds, the
Daily Mailreported.The official legal population in Saint-Denis is estimated at 1.5 million.
*UN Chief- UN 'Running Out of Cash':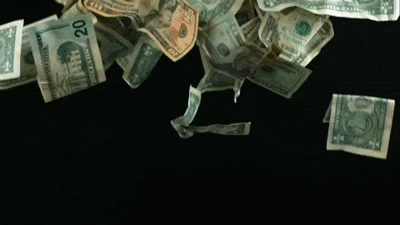 With two of out every five member-states of the United Nations not yet having paid their dues for 2018, the world body says it has never been so far behind in receiving contributions by this time of the year, and officials are looking for belt-tightening options.
Among the 81 countries yet to pay, by far the biggest amount due is the United States' contribution of $591.3 million, which comprises 22 percent of the total regular budget for 2018.
Next up are Brazil ($102.7 million, or 3.8 percent of the budget), Saudi Arabia ($30.8 million, 1.14 percent) and Argentina ($23.9 million, 0.89 percent).
The U.N. asks member-states by pay by early February of each year, but as of July 25, only 112 of the 193 had done so. Together, the contributions from those 112 countries amounted to $1.67 billion. The total U.N. regular budget for 2018 is $2.69 billion.

*Poll: 25% Want Smoking Made
Totally Illegal in USA: 
A new survey shows that one in four adults want to completely ban smoking in the United States, and 59% want to see smoking banned in all public places. In the survey, Gallup asked, "Should smoking in this country be made totally illegal or not?"
Twenty-five percent said, "yes, made illegal." Seventy-four percent said, "no, not made illegal."
"Overall, Americans remain largely opposed to a total ban, but support has edged upward, particularly in recent years," said Gallup.
*New Alzheimer's Drug Shows Big Promise in Early Trial Results:
The long, discouraging quest for a medication that works to treat Alzheimer's reached a potentially promising milestone on Wednesday. For the first time in a large clinical trial, a drug was able to both reduce the plaques in the brains of patients and slow the progression of dementia.
More extensive trials will be needed to know if the new drug is truly effective, but if the results, presented Wednesday at theAlzheimer's Association International Conference in Chicago, are borne out, the drug may be the first to successfully attack both the brain changes and the symptoms of Alzheimer's.
"This trial shows you can both clear plaque and change cognition," said Dr. Reisa Sperling, director of the Center for Alzheimer Research and Treatment at Brigham and Women's Hospital in Boston, who was not involved in the study. "I don't know that we've hit a home run yet. It's important not to over-conclude on the data. But as a proof of concept, I feel like this is very encouraging."

*Chemicals in Food May Harm Children, Pediatricians' Group Says:
A major pediatricians' group is urging families to limit the use of plastic food containers, cut down on processed meat during pregnancy and consume more whole fruits and vegetables rather than processed food. Such measures would lower children's exposures to chemicals in food and food packaging that are tied to health problems such as obesity, the group says.
The American Academy of Pediatrics issued the guidelines in a statement and scientific technical report on Monday. The group joins other medical and advocacy groups that have expressed concern about the growing body of scientific evidence indicating that certain chemicals that enter foods may interfere with the body's natural hormones in ways that may affect long-term growth and development.
The pediatricians' group, which represents some 67,000 of the country's children's doctors, is also calling for more rigorous testing and regulation of thousands of chemicals used as food additives or indirectly added to foods when they are used in manufacturing or leach from packaging and plastics.

*Homeless man hands out resumes,
gets hundreds of job offers:
Homeless web developer David Casarez woke from his park bench in Mountain View, Calif., put on a nice shirt and tie, and carried his hand-written cardboard sign to a nearby highway median.
"HOMELESS," the sign read. "HUNGRY 4 SUCCESS. TAKE A RESUME."
It turned out to be the perfect job search strategy.
A passerby's photo of him standing on the median holding the sign soon went viral on Twitter, and by Saturday afternoon, he'd been flooded with more than 200 job offers.
"Google reached out to me," the astounded 26-year-old toldThe Post.
"So many other companies. Pandora. A bunch of startups," he said, speaking by phone at a Starbucks near where he'd first gone begging — literally — for work.

Now you can invite your friends, family, and associates (if they've got the guts) by telling them to go to
www.LBNExaminer.com
In the United States, approximately 7% of households are millionaires.
Walking
1. Brisk walking helps reduce body fat, lower blood pressure, and increase high-density lipoprotein.2. The longest walk around the world was completed by a former neon-sign salesman, Jean Beliveau. He walked 46,600 miles around 64 countries. The trip took him 11 years.
3. Racewalking has been an official Olympic sport for over 90 years. Distances vary from 1 mile to 95 miles. Racewalking usually is not the most popular sport of the Olympics.
4. The United States walks the least of any industrialized nation. The average Australian takes 9, 695 steps per day (just a few short of the ideal 10,000), the average Japanese takes 7,168; the average Swiss: 9,650; and the average American just 5,117.
5. Given that the world is about 25,000 miles in circumference and that the average walking rate is 3 miles per hour, it would take a person walking nonstop approximately 347 days to walk around the world.

Shields and Brooks on Trump's role in the economy, Michael Cohen and the Russia probe
Actor, writer, producer, 
Patrick Kilpatrick
, along with 12 members of the 
White House
 staff, 3 
Nobel Prize
 winners, over 100 
Academy Award
 winners, 6 
U.S. Senators
, and over 300 G
rammy Award
 winners.
The private investigator that Richard Simmons is suing for tracking him has been slapped with legal charges. Scott Brian Matthews, who according to The Blast, was charged with two misdemeanor counts of using an electronic device to track the location and movement of an individual.Back in June, the 70-year-old fitness guru and his personal caretaker, Theresa Reveles, sued Matthews for allegedly placing a device on Reveles' car, which they discovered in December.
The suit claims Matthews was out to determine if Simmons was visiting hospitals after a series of National Enquirer stories ran claiming the star was transitioning into a woman. Simmons and Reveles are seeking punitive and treble damages in the suit.
Welfare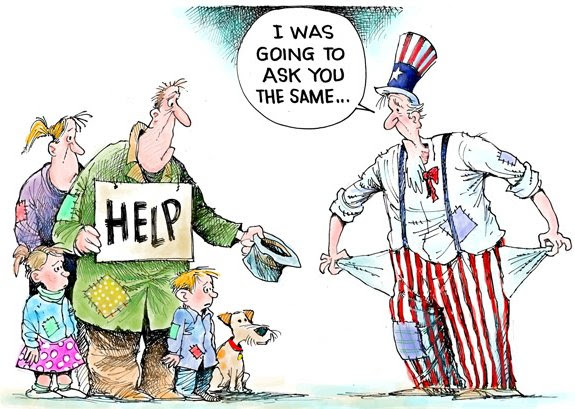 Last month, the 
Senate Budget Committee
 reports that in fiscal year 2012, between food stamps, housing support, child care, 
Medicaid
 and other benefits, the average U.S. household below the poverty line received $168.00 a day in government support.What's the problem with that much support?  Well, the median household income in America is just over $50,000, which averages out to $137.13 a day.To put it another way, being on welfare now pays the equivalent of $30.00 an hour for 40 hour week, while the average job pays $24.00 an hour.
*

EXAMINER

-READER QUESTION:
Socialism
: Good? Bad? Not Sure? Send your comments to:
LBNExamier@TimeWire.net
*

EXAMINER

–COMMENTARY 
by
David Brooks
:
If I had to advise on a Democratic narrative I'd start with three premises: First, by 2020 everybody will be exhausted by the climate of negativism and hostility. Second, the core long-term fear is American decline; are we losing our mojo? Third, communities and nations don't come together when they talk about their problems; they come together when they do something on behalf of their children.
*

EXAMINER

-COMMENTARY
 by 
Judi Ketteler
:
The value of intuition has long been touted by life coaches and chief executives who write leadership books. Fortunately for me, intuition is also of interest to psychologists and neuroscientists. A review study out of Leeds University Business School a few years back looked at the different ways scientists have tried to measure intuition, which the authors define as information that comes to us with "no apparent intrusion of deliberate, rational thought." The authors pointed out that the major drawback in trying to get to the heart of intuition and how people use it is that most measures are self-reported, and thus, not necessarily reliable. However, the study was a first step in legitimizing intuition as a real thing that needs better methods for studying.
Joel Pearson, a professor of cognitive neuroscience at University of New South Wales in Sydney, Australia, has found a novel way to measure how we use intuition in decision-making — one that doesn't rely solely on questionnaires or self reports. Recently, his lab published a study about a series of experiments where study subjects — college students — were sometimes presented with subliminal, emotion-laden images while they completed a basic decision-making task: looking at a computer screen and quickly deciding if a series of dots was moving left or moving right by pressing a left or right arrow on the keyboard. The images were emotionally charged, like a baby, puppy, gun or snake, and flashed so quickly that students couldn't consciously perceive them. But their unconscious minds picked them up.
The students were more accurate with the dots task when the emotional images flashed before them. They also improved as they worked with the task and reported feeling more confident in their decision-making when they were exposed to the subliminal images, which in effect mimicked intuition. Because if you break intuition down to its key components, it basically consists of unconscious, emotional information, both positive and negative.

*

EXAMINER

-HISTORICAL COMMENTARY 
by 
Seneca
:
It is easier to exclude harmful passions than to rule them, and to deny them admittance than to control them after they have been admitted.
*

EXAMINER

-A DIFFERENT VIEW:….
Marian Anderson, singer, in the role of Ulrica in "Un Ballo in Maschera," New York City, June 30, 1955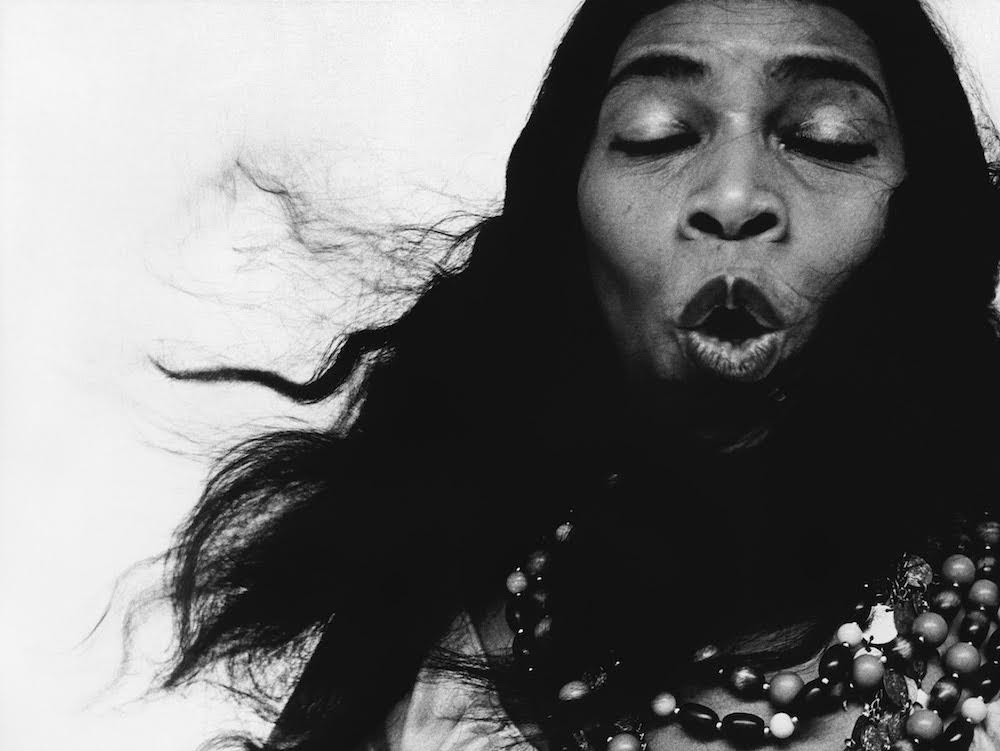 LBN Examiner Edited By: Renee Preston